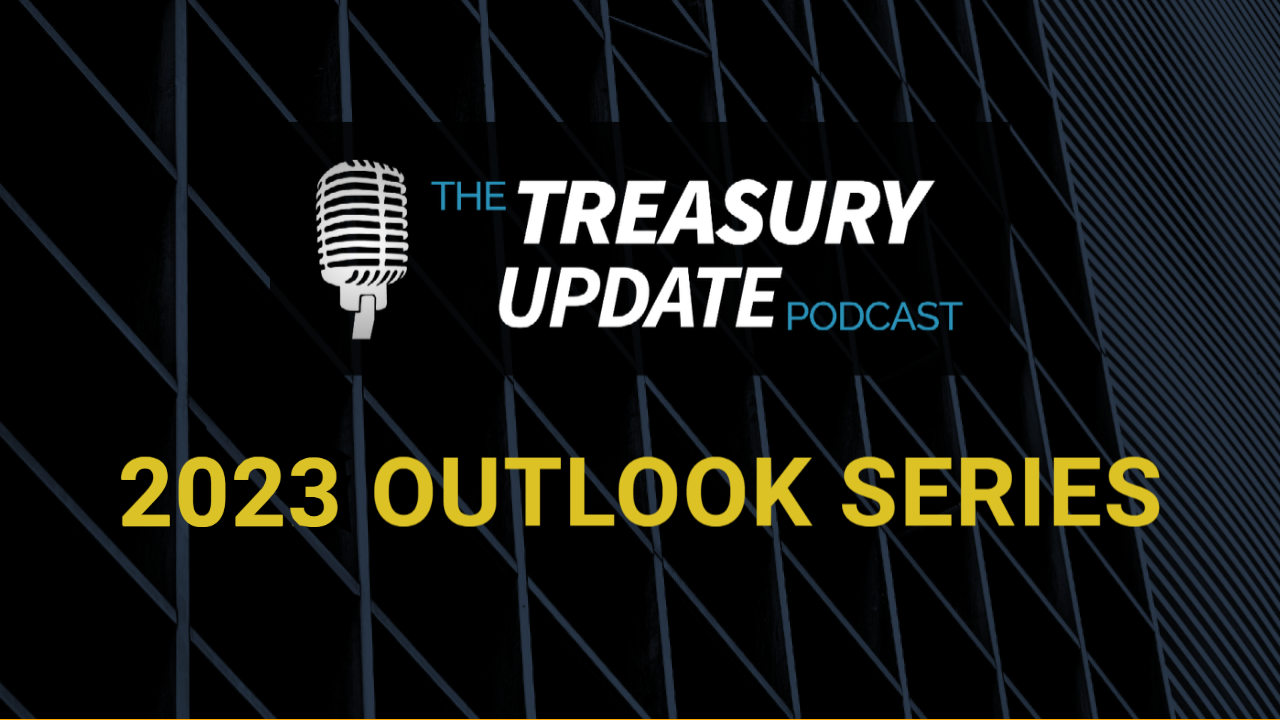 2023 Outlook Series
A Treasury Update Podcast Series
This series within The Treasury Update Podcast features interviews with treasury experts about their expectations, projections, and insights for the year ahead.
EPISODE MENU
1 The Labor Market – The Carfang Group
2 Coming Soon!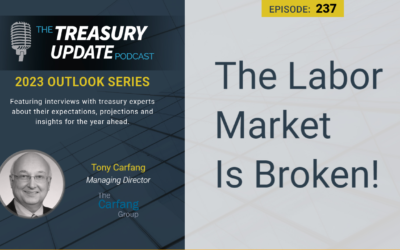 In this first episode of our 2023 Outlook Series, Craig Jeffery of Strategic Treasurer talks with Tony Carfang of the Carfang Group. They discuss Tony's outlook on the coming year, covering topics such as inflation, debt, government spending, and corporate cash.