Professional Analyst Coverage
BELLIN
BELLIN, a Coupa company, is a global leader in treasury technology. We cater to a range of clients from large multinationals to SMEs. BELLIN has been championing innovation and out-of-the-box thinking since 1998.
With the treasury software tm5 as the centerpiece, BELLIN makes a fundamental difference by offering solutions that zero in on the relationship between corporates and banks and cover everything from cash management to payments or multilateral netting.
BELLIN is an international company with offices on four continents, powered by a trailblazing fintech spirit.
Founded:
1998
CEO:
Martin Bellin
Headquartered:
Ettenheim, Germany (Global)
Boston, Massachusetts (US)
Ownership:
a Coupa company
Learn more about BELLIN's company, solutions, and services.
FinTech Analyst Report
Primary Coverage on Treasury Technology can be found in Strategic Treasurer's annually released FinTech Analyst Reports.  These definitive guides include the market case, historic functionality, and future developments of solutions across three categories:
Treasury & Risk Management Systems
Treasury Aggregators
Supply Chain Finance Solutions
Explore special coverage of BELLIN's company and solution set in the reports below.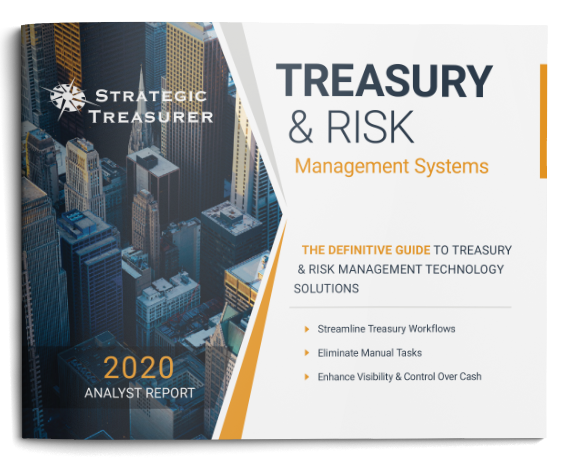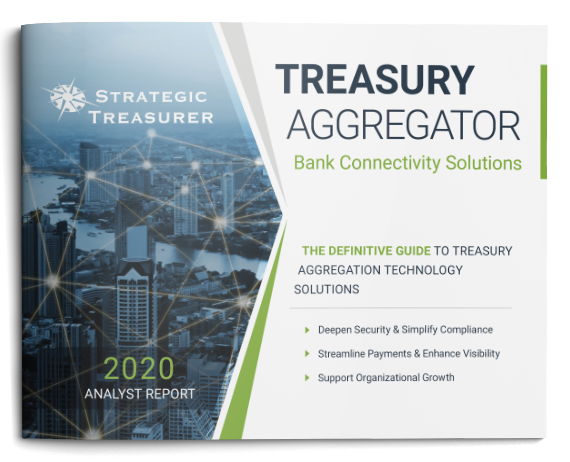 Headlines & Awards
BELLIN opens US office in Boston (MA)
In late 2018, BELLIN launched a US office, located in Boston, MA, to cultivate a growing demand for U.S. treasury solutions. The Boston office allows BELLIN to deliver treasury software and solutions that are finely-tuned for the financial landscape of the U.S. BELLIN is strategically positioned to further accentuate their dedication to empower treasurers with innovative products that complement an evolving fintech landscape.
BELLIN launches SWIFT g4C product offering
BELLIN, a global leader in providing treasury software and services, has successfully integrated SWIFT gpi for Corporates (g4C) in its tm5 treasury management system and completed the pilot and Early Adopter phase. With the BELLIN SWIFT product offering extended, all BELLIN clients can now benefit from fast cross-border payments as well as tracking directly in the tm5 system.
Continued growth for BELLIN
In the year of its 20th anniversary, 2018, BELLIN was able to maintain its continuous double-digit year-over-year growth rate. In addition, BELLIN reported a record acquisition month with a 60% higher rate compared to the previous year. These developments are matched by a 15% staff increase across the BELLIN Group's offices worldwide.
BELLIN recognized for "Best Treasury Management Solution" and "Best SaaS Treasury Management Solution" by Global Finance
Further exemplifying their dedication to the treasury industry, the 2019 Global Finance Best Treasury and Cash Management Banks and Providers has recognized BELLIN with both the Best Treasury Management Software and the Best SaaS Treasury Management Solution awards. Global Finance, a leading finance publication for the past thirty-plus years, conducts an annual selection of top performers among banks and other providers of financial services. Their annual awards have become a trusted standard of excellence for the global finance community. This year, BELLIN's treasury management system, tm5, was recognized for two pivotal awards that display their dedication to the treasury sector, and their mastery of providing technology that exceeds the needs of treasurers and finance professionals around the world.
Frequently Asked Questions
What are the pitfalls we need to watch out for during implementation and migration?
Key Risks:
No change management process in place = Lack of commitment throughout the organization (either colleagues or management)
Lack of resources on customer side: wrongly allocated resources (e.g. to other "emergency" projects) or resources without enough time or the right skills.
Incomplete or lack of project scoping = lack of understanding of customers' needs and requirements
Lack of project management = no structure, time keeping, follow-up meetings or management of resources
Lack of awareness that implementing a system might imply changes to existing processes
It is not fully possible to eliminate these risks, but only to mitigate them. BELLIN's experience has shown the importance of a proper and detailed project scoping prior to implementation. A dedicated project management team (either from customer or BELLIN side) additionally reduces most of the other risks. BELLIN has great success stories that serve as role models. In case of any unexpected challenges, BELLIN identifies the best course of actions with its customers.
What makes you stand out from other providers in this field?
Unlimited users, because of no user licenses – this makes tm5 very cost effective and guarantees a good return on investment. It also allows the solution to be deployed in a completely different manner than a traditional per-user license system. Access can be provided for reporting purposes, for data entry, as well as for accounting.
Connectivity – BELLIN is the largest SWIFT for corporates provider with more than 160 connected customers. We offer local bank connections as well as host to host (H2H) connections to many leading banks. In addition, we offer interfaces to trading systems, market data suppliers and ERP systems.
Comprehensive treasury support –tm5 provides treasury departments a comprehensive platform from which treasury operations can be managed centrally as well as locally. Our treasury experts in the consulting, support and sales departments are available in case of questions.
Multilateral intercompany netting – incorporates "agreement driven netting" – a leading innovation from BELLIN.
Payment factory – a payment gateway offering multi-bank, multi-currency, domestic and cross border payments utilizing a multitude of channels to optimize efficiency and reduce the cost of payments execution.
Web-based technology – not web-enabled but natively web-based – Active Server Page technology utilizing MS SQL Server database and MS IIS web page server. tm5 can be accessed from anywhere with just a browser and an internet connection.
SaaS solution – All applications run in BELLIN's private cloud. The environment has ISO 27001:2013 certification and is audited to SSAE18/ISAE 3402 (SOC 1 Type II) standards.
Data privacy – Our single-tenant, software-as-a-service (SaaS) infrastructure ensures that the data in each customer's own application is held separately from other customers' data. BELLIN is fully GDPR compliant.
One product strategy – BELLIN has one system which allows us to solely concentrate on corporate treasury. We constantly develop our flagship tm5. With quarterly releases we constantly implement new features in a modern Microsoft .Net application.
Please explain your user rights management
The user rights model in tm5 is based on assigning organizational and functional authorization.
Organizational rights regulate which entities a user is permitted access for. Each user is allocated organizational user rights, either for individual entities or for a group of entities.
Functional authorization defines which functions the user has permission to access. It involves assigning a user profile to each user at module level. Assigning these roles controls which individual functions and menu items the user can access. tm5 is supplied with predefined user profiles (Admin, User) which can always be adjusted and refined.
Users can be given read-only access to a module, allowing them to view modules and menu items without being able to make changes.
Onboarding, Implementation, & Client Training
tm5 is typically implemented as a cloud solution based on a single-tenant structure where each client is provided with a single instance of their data. In some exceptional cases, onsite hosting is possible.
For onboarding and training, BELLIN offers guidance and consulting to suit every company's need – from out-of-the-box, remote system implementation, to joint implementation with a combination of in-person and remote consulting, and in-depth treasury process consulting during and after the implementation. A typical comprehensive treasury and process consulting project covers scoping phase, initiation phase, implementation phase, and project closure for the module(s) to be rolled out. A team of at least two tm5-certified consultants is responsible for a project and remains available for further consulting needs after a project has been completed. Payment projects are led by dedicated BELLIN payment implementation specialists, ensuring a smooth bank onboarding process and providing support with format issues and user acceptance testing. The BELLIN Advisory-on-Demand service (AoD) spans treasury/process consulting and technical support. It is aimed at clients requiring prompt support outside of an active project.
In addition to services required for system configuration, BELLIN offers project-based consulting services, as well as project management at various service levels. Data entry is demonstrated with examples, and central treasury staff is trained. Testing is typically performed continuously alongside the actual implementation. With no per-user fees, the onboarding of other entities is straightforward and standardized.
Customer Service
BELLIN offers support with the use of tm5 and other services. Clients can choose from one of two service levels: support for the treasury team at client headquarters or local support covering all group entities and users. Clients can access the support by telephone or email and can even gain access to a direct service portal where they can place their support cases. Hotline services are provided in both North America and Europe. Where a local support agreement is in place, BELLIN can be contacted directly by any of the client's entities up to 18 hours per day on weekdays for service and support in English or German. For cloud customers, BELLIN continuously monitors bank connections and file transmission to and from banks. Clients are proactively notified of any issues. In addition, the BELLIN Advisory-on-Demand service (AoD) spans treasury/process consulting and technical support. It is aimed at clients requiring prompt support outside of an active project.
Testimonials
"With tm5, collating diverse data from all business units has never been easier. We enjoy unprecedented visibility and prompt and accurate management reporting."
Gemma Mas, Treasury Analyst at Premier Oil plc
"In a business environment where no two days are alike and it's impossible to predict what is going to happen, the one thing we can always rely on is our Treasury Management System."
Royston Da Costa, Assistant Group Treasurer at Ferguson Group Services Ltd.
"With BELLIN tm5, we are able to save more than 50% of time in processing payments and the reconciliation of data. We now have maximum centralized control and increased fraud protection."
Hien Dijkstra, Treasurer at Darling Ingredients International
Case Study
About the Client
One of the leading international industrial services providers with customers active in chemicals and petrochemicals, energy, oil and gas, pharmaceuticals and biopharma, metallurgy and cement
80 operating companies, 7 core banks, 300 electronic bank accounts, 210 incl. payments
Problem
Fragmented system landscape with 20+ separate systems for e-banking and treasury
Complex and time-consuming data reconciliation
Lack of transparency, visibility and security
Desired Solution Capabilities
ERP-independent payments solution with flexible bank connectivity
Centralized availability of data and central bank account management
Scalability to set up in-house bank
Benefits of using tm5
Comprehensive payment factory across different countries and different banks for international and domestic payments
Flexible connectivity options to meet specific requirements
One standardized platform for all stakeholders group-wide at no extra per-user fees
Centralized user role administration
Centralized signature management
Innovative and electronic banking concept
Why client chose BELLIN
BELLIN's tm5 works as their 1-system solution for all group-wide payments
Client achieved 30% reduction in processing costs, 50% less administrative efforts for account maintenance and 100% increase in transparency/visibility and security
The company appreciated the high degree of integration, proven ease-of-use, the ability to administer the system without external support, the wide scope of treasury functionalities and innovative integrations like the integrated matching
Functions Implemented
tm5 payments solution with connectivity to EBICS and integrated BELLIN SWIFT Service, used for global payments, status collection and to process and match trade deals electronically
2-factor-authentication, process automation managed file transfer
Event Attendance
| | | |
| --- | --- | --- |
| Event | Date | Location |
| Managing International Growth | March, 18 – 19 | San Francisco, US |
| Digital Treasury Summit KPMG | March 21, 2019 | Frankfurt, DE |
| DB GTB Finanzforum | March 28, 2019 | Frankfurt, DE |
| TEXPO | April 7 – 9 | Houston, USA |
| TaaS Evening Karlsruhe | April, 11 | Karlsruhe, DE |
| MNAFP | April, 30 | St. Paul, USA |
| KPMG – Treasury Update | May, 8 | Linz, AU |
| Digital Finance & Controlling, BARC | May 20 – 22 | Würzburg, DE |
| ACT Annual Conference | May 21 – 22 | Manchester, UK |
| Windy City Summit | May 21 – 23 | Chicago, USA |
| Finanzsymposium Mannheim | May 22 – 24 | Mannheim, DE |
| CAT Treasury Forum | June 6 | Prague, CZ |
| Swiss Treasury Summit | September, 11 | Zug, CH |
| Orchard tm5 roadshow | October, 1 | tbd. NL |
| User Group CH by UBS | October, 2 | Zürich, CH |
| Alpbacher Finanzsymposium | October 9 – 11 | Alpbach, AT |
| EuroFinance | October 16 – 18 | Copenhagen, CH |
| AFP | October 20 – 23 | Boston, US |
| Digital Treasury Summit KPMG | October, 22 | Frankfurt, DE |
| ACT Annual Dinner | November, 13 | London, UK |
| Structured Finance | November 27 – 28 | Stuttgart, DE |