Professional Analyst Coverage
GPS Capital Markets
GPS Capital Markets, Inc. provides corporate foreign exchange services that help companies manage their foreign currency risks and execute foreign currency transactions. We are the largest foreign exchange brokerage firm in the United State dedicated to the corporate market, offering trading capabilities in 145 currencies, in over 190 countries and have a trade volume of over $40 billion USD annually in FX conversion.
GPS brings together a senior management team rich in international banking experience from the world's leading financial institutions.
GPS's global presence includes 16 offices throughout the United States, as well as in Australia, Canada, Europe, and the United Kingdom.
Founded:
2002
CEO:
Ryan Gibbons, Al Manbeian, Brandon Parke
Headquartered:
South Jordan, Utah (US)
Ownership:
Privately Held
Learn more about GPS Capital Markets' company, solutions, and services.
Treasury Technology
Analyst Report
Primary coverage on treasury technology can be found in Strategic Treasurer's annually released Treasury Technology Analyst Report. These definitive guides include the market case, historic functionality, and future developments of solutions across these categories:
Treasury & Risk Management Systems
Treasury Aggregators
Supply Chain Finance & Cash Converstion Cycle Solutions
Enterprise Liquidity Management
Explore special coverage of GPS Capital Market's company and solution set in the report below.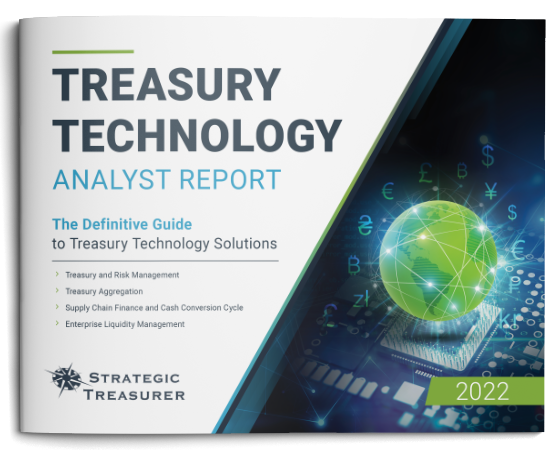 Headlines & Awards
GPS Capital Markets' powerful online portal, FXpert 2.0 is now available to all users.  This latest version features a fresh new look that is simpler, and more intuitive to use on both desktop and mobile devices. On the backend, our new API integration capabilities will facilitate two-way communications between FXpert 2.0 and your accounting system allowing you to seamlessly process foreign currency transactions.
GPS is excited to be able to better serve its established clients in the Canadian region with two new offices in the Toronto and Vancouver metropolitan areas and looks forward to the continued growth there.
Frequently Asked Questions
What is GPS Capital Markets?
GPS Capital Markets' corporate foreign exchange solutions help treasury management professionals:
Minimize FX Risk: Clients across the world trust GPS' exhaustive FX understanding to advise them on a host of tailored international financial solutions to minimize FX risk.
Gain Insightful Analytics: Our FXpert® dashboard provides treasury professionals with timely and accurate ERP data analysis to uncover the source of currency exposures and manage them.
Grow Your International Business: Save money by combining our competitive exchange rates with one-on-one assistance, greatly reducing FX volumes and transaction costs.
Streamline Processes: FXpert® simple to use payment module executes complex treasury management functions on a single platform, reducing redundancy and improving settlement efficiency.
Customer Service
GPS has trade desks in the U.S., London, and Australia providing expert 24/7 coverage with most Balance Sheet clients using forwards or options. Post-trade and settlement reporting included.
Testimonials
"We've worked with several different banks. GPS is different—they really seem to care. They have an exhaustive understanding of our business that last year alone saved us hundreds of thousands of dollars."
Treasurer at Fortune Top 1000 Manufacturer
"We have worked with GPS for the past several years. Their system has really helped us figure our FX risk so we can hedge it. However, the bigger help is how they helped us refine our risk identification processes."
Treasurer at Money Management Firm
"I've worked with several of the GPS executives for over 12 years. In all they do, they always provide a level of service superior to our lead bank while also being a great group to work with."
Director of Finance, United Kingdom at Top 100 Company
Event Attendance
2023 TEXPO (Alliance of Texas Treasury Associations)
2023 Windy City Summit (Treasury Management Association of Chicago)
2023 AFP Annual Conference