Professional Analyst Coverage
ICD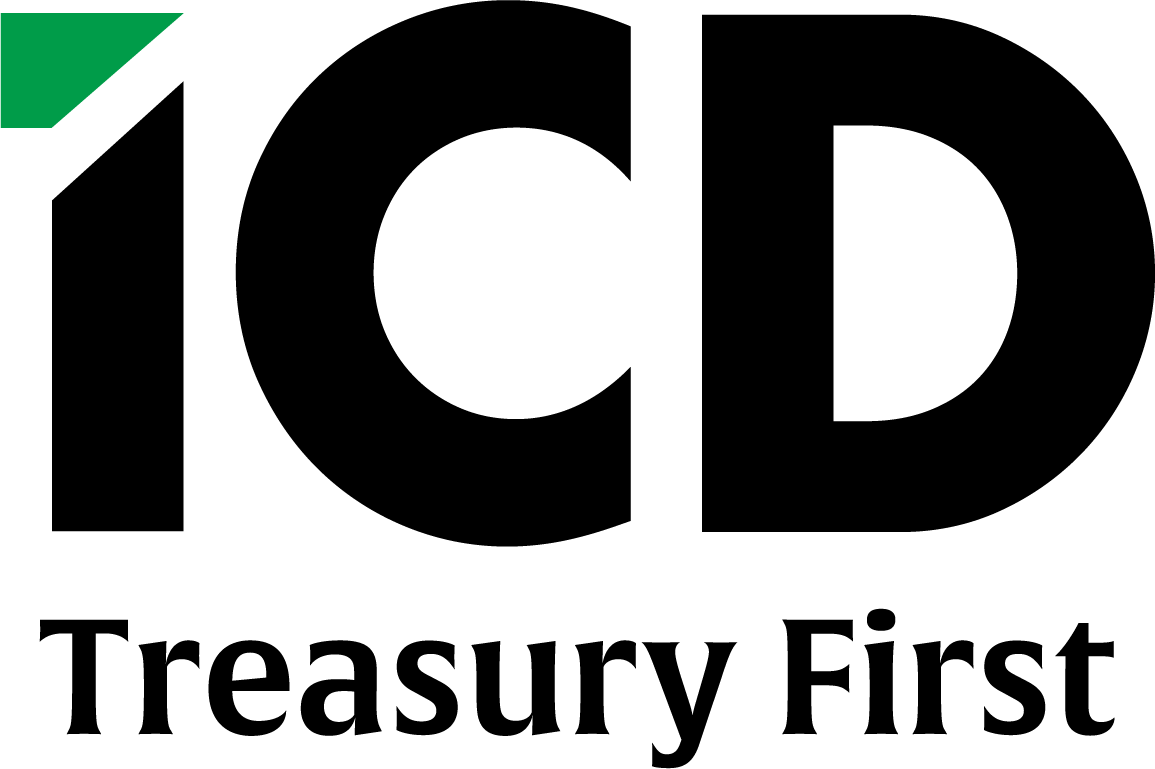 ICD is a leading independent trading portal provider for institutional short-term investments, empowering treasury organizations around the globe with solutions designed to efficiently manage all aspects of the corporate investment workflow.
Since its inception in 2003, ICD's cloud-based solution ICD Portal has shaped the corporate treasury landscape with industry leading tools, like its patented and award-winning Transparency Plus and Autoplay that enable treasury organizations to improve efficiency and maximize returns, while mitigating market, operational and compliance risks, all at zero cost to its customers.
Founded:
2003
CEO:
Tory Hazard
Headquartered:
San Francisco, California (US)
London (EMEA)
Ownership:
Privately Held, Private Equity Backed
Learn more about ICD's company, solutions, and services.
FinTech Analyst Report
Primary Coverage on Treasury Technology can be found in Strategic Treasurer's annually released FinTech Analyst Reports.  These definitive guides include the market case, historic functionality, and future developments of solutions across three categories:
Treasury & Risk Management Systems
Treasury Aggregators
Supply Chain Finance Solutions
Explore special coverage of ICD's company and solution set in the report below.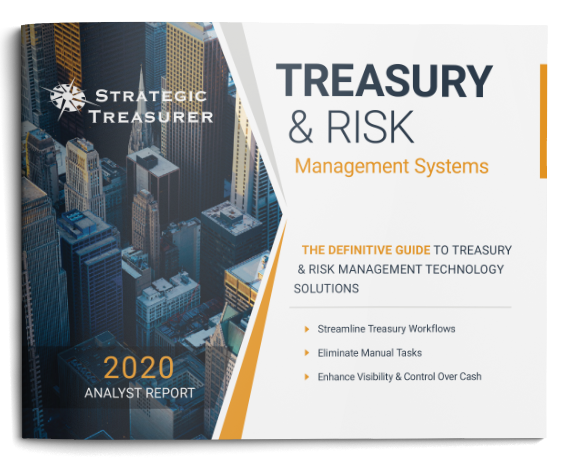 Frequently Asked Questions
Are there costs associated with ICD Portal?
ICD Portal and its services are available to clients at no cost. ICD will never send a client an invoice. Any and all costs for operating the portal and its services are paid through the fund company management fees.
What reporting capabilities does ICD offer?
The ICD platform offers a robust suite of reporting tools, many of which can be produced in a variety of formats (csv, excel, pdf). The reports available include daily dividend accrual reporting, gain/loss reporting for US Prime MMFs, transaction history reporting, fund data reporting, as well as analytics and exposure reporting for assessing the underlying securities and exposures within the client portfolio and managing the risks associated with those investments
What is the standard implementation/set up time once completed documents are forwarded for set?
Unlike traditional treasury technology, ICD is not implemented but rather setup based on the specific requirements of the client. Generally, clients are live within a few days post completion of the associated paperwork. 
Are there both hard and soft compliance alerts to the trader?
ICD Portal clients can establish Block (hard) and Override (soft) trading rights using six ICD Portal compliance rules. The compliance tool is also monitoring the client portfolio in the background for any changes that may occur outside of the normal trading workflow. ICD Portal will notify clients via email for any "back-end" violations.
Is the portal's technology proprietary or white-labeled?
ICD Portal's technology is proprietary and developed in-house by our dedicated technology team in Golden, Colorado. ICD Portal uses an agile development process and iterates in two-week sprints. The Portal is updated biweekly with the latest features, and as a cloud-based platform, the updates are available in real time to all portal users. The entire platform has been built with client feedback, and many changes have been implemented through direct client requests, which ICD clients are able to leverage. ICD also provides webinars and training materials on all major new features and functionality.
How many fund entities can be traded through the portal? Can we have multiple trading entities (US and Europe) under our contract?
There is no limit on the number of fund entities through the ICD Portal. Multiple trading entities (US and EU) can operate under the same contract.
Onboarding, Implementation, & Client Training
ICD Portal is a global SaaS trading platform. Unlike traditional treasury technology, ICD is not implemented but rather setup based on the specific requirements of the client.  Generally, clients are live within a few days post completion of the associated paperwork. 
Customer Service
ICD's renowned client service includes a full-service global trade desk comprising experienced and licensed representatives who specialize in addressing the unique trading and business requirements of ICD customers. ICD's Global Trade Desk operates on a "follow-the-sun" approach to client support. It offers personalized phone and online support for over 17 hours each business day, beginning with the London desk, which opens at 8:00AM local time, continuing with our Boston desk and concluding around 5:00PM local time in San Francisco.
Testimonials
"ICD Portal's platform is user-friendly and makes trading remarkably easy. From the various reports provided by ICD, to the customization features and interface, ICD Portal and its expert trade desk professionals help me add value at American Honda."
Kim Kelly-Lippert, Treasury Manager at America Honda
"I have found that ICD Portal has exceptional investment options, delivers outstanding operational efficiency and their service/support is second to none."
Matt Norris, Treasury Manager at Petrofac Ltd.
"ICD collaborated with Cisco throughout the entire AutoPay development process. We needed an automated payment methodology for our treasury department and ICD delivered a comprehensive and innovative solution that improves our efficiency while reducing Cisco's trade settlement risk. I have always been impressed with ICD's ability to go to market with products that are ahead of the competition."
Roger Biscay, SVP, Treasurer & Global Risk Mangement at Cisco
Case Study
About the Client
One of the leading technology companies in the world, listed in the top 5 Fortune Tech Companies
Multinational Company with offices and treasury operations virtually around the world
Problem
The client previously traded directly with the funds via phone, which required multiple calls and forced them to start trading well in advance of fund cut off times. This resulted in very inefficient cash positioning with excess cash being left uninvested.
With teams spread out around the world in different time zones, consolidating the reporting was a major challenge
Desired Solution Capabilities
Connectivity to various other technologies
A user-friendly platform that all time zones could leverage
Why Client Chose ICD
ICD's Transparency Plus was a major deciding factor as it allows the client to look at the fund's underlying holdings in regards to managing risk.
As an independent provider, ICD has a wide selection of products, without any pressure that the client may have received from a bank portal. With ICD, the client is able to "share the wallet" with various relationship banks who value that business and relationship.
Functionalities Implemented
With ICD Portal, the various treasury office locations are able to place and approve trades in their time zones in a more efficient manner. ICD does not limit modules, users or support, so the client is able to utilize all features and functionalities if they choose.
The compliance rules are preventative controls, allowing clients to govern usage based on their investment policy related to MMFs. ICD alerts warn users when a trade will violate the set investment policy. For example, one rule alerts user if a trade will cause the position to exceed 5% of AUM for the fund.
Through an integration with ICD, the client now has straight through processing into SAP Treasury (TMS) whereby trades are created and approved online at ICD Portal, and the data is fed into SAP and a SWIFT message is sent to the fund. This eliminated the need to manually enter trades and settlements to the funds, saving over three hours of time per trade. Functions Implemented
Event Attendance
ICD hosts and attends over 50 events each year in the United States and Europe, ranging from small local dinners and receptions to major networking events, amounting to over 1000 attendees. The distinguished ICD Roadshow typically stops at five to seven financial centers around the world each year. Its unique venues provide treasury professionals the opportunity to learn from industry experts on trends impacting treasury, understand the latest enhancements to the ICD Portal, and network with peers to exchange ideas on cash management, investing, reporting and technology.
Each year, ICD is a prominent participant at both the AFP & EuroFinance Conferences, where it exhibits and speaks on trends impacting treasury and hosts ancillary events. In addition to hosting and attending major industry events, ICD regularly presents and sponsors local events in the US and UK, including New York Cash Exchange, San Francisco Treasury Symposium, SoCal Expo, TEXPO, Windy City Summit, and ACT. Treasury and finance professionals can stay apprised of ICD's events by visiting our website or reaching out to an ICD representative.
Learn more here: icdportal.com/events