Join Craig Jeffery of Strategic Treasurer and Benjamin Campbell of Capital Advisors Group as they cover high-level highlights from the recent Liquidity Risk survey.
Liquidity Risk: Survey Results Webinar
Date:     Tuesday, January 21, 2020
Time:     2:00-3:00 PM EST
Where:  This is an online event.

This survey results webinar will cover a wide range of topics and trends on liquidity risk mitigation practices. As one of our oldest running surveys, we are able to provide valuable year-over-year data that shows major and minor shifts in corporate risk mitigation strategies and predict future trends. Join us as we take a look at how macroeconomic changes and new regulations continue to impact all treasury professionals as they approach business decisions.
1.2 CTP and FP&A re-certification credits will be given for attendance to this live webinar.
Download the webinar deck here:
You may also be interested in:
Last session, we talked about digital currencies, coins, and tokens. But how are they stored and used? This week, Paul Galloway and Jason Campbell take a look at digital wallets. What are the risks? What are the benefits? How do they work? Listen in to find out!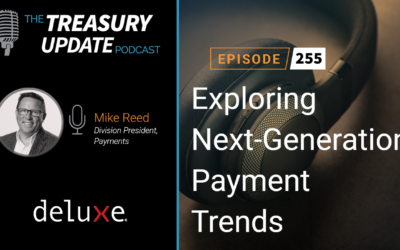 Tune in to this discussion of trends, data, and industry statistics that shed light on the overall payer/payee experience and the transformative potential of next-generation payments.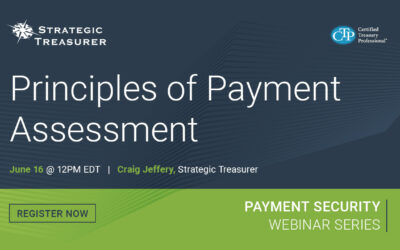 A formal assessment of a company's payment processes typically reveals 50-100% more payment processes than they believed they had. Every payment flow is a point of security exposure, and it is difficult to protect what you don't know exists. This webinar will discuss the principles of a payment assessment, offering practical insights and leading practices for completing a thorough inventory, formally documenting it for institutional knowledge, assessing controls and types of payment flows, and examining your organization's overall situation with regards to payments.