Join Craig Jeffery of Strategic Treasurer and Benjamin Campbell of Capital Advisors Group as they cover high-level highlights from the recent Liquidity Risk survey.
Liquidity Risk: Survey Results Webinar
Date:     Tuesday, January 21, 2020
Time:     2:00-3:00 PM EST
Where:  This is an online event.

This survey results webinar will cover a wide range of topics and trends on liquidity risk mitigation practices. As one of our oldest running surveys, we are able to provide valuable year-over-year data that shows major and minor shifts in corporate risk mitigation strategies and predict future trends. Join us as we take a look at how macroeconomic changes and new regulations continue to impact all treasury professionals as they approach business decisions.
1.2 CTP and FP&A re-certification credits will be given for attendance to this live webinar.
Download the webinar deck here:
You may also be interested in: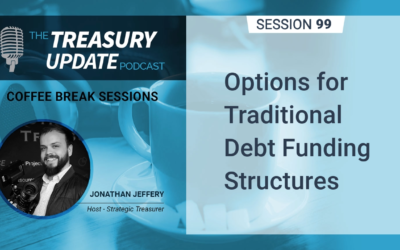 In today's episode of the Treasury Update Podcast, Paul Galloway shares three examples of traditional debt funding structures. Listen in as he breaks down syndicated loans, senior debt, and revolvers. Learn what makes each of these financing tools unique and why treasurers may strategically choose one over the other.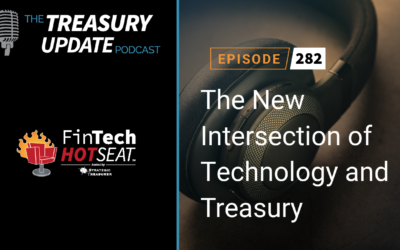 The rapid acceleration of new technology adoption significantly impacts the daily operations of providers and treasury professionals across multiple domains. In today's podcast episode, we'll hear from Craig Jeffery and our 3 panelists in an annual Fintech Hotseat panel discussion, this time covering the evolving landscape of treasury technology.
The treasury management system (TMS) automates and streamlines treasury's core tasks, forming a central dashboard for the treasury function and freeing staff for more strategic work. Recent years have seen some TMS vendors expanding into enterprise-wide solutions for tracking and managing liquidity, giving rise to the distinct enterprise liquidity management (ELM) category. From the basic TMS to the highly advanced TMS and the more comprehensive ELM system, each solution serves a segment of treasury departments. This webinar will cover the current TMS and ELM landscapes, innovations, and leading practices for selection and implementation.