Adjust Your Preferences
While we hope you enjoy our content and find it useful, we understand that your time is valuable. If you would like to adjust your subscription or unsubscribe, please fill out the correct form below. We will adjust your preferences within thirty (30) days in compliance with GDPR. If you find it easier, you may also call or email us.
Subscribe
Unsubscribe
Before you go, take a look at some of our top resources that you may be interested in: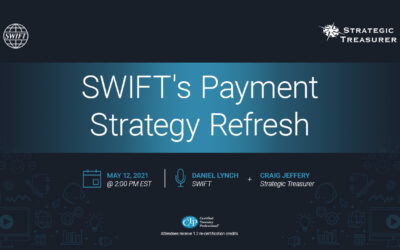 SWIFT has significantly enhanced its vision and strategy moving from a messaging platform to a transaction management partner. Intelligent adaptation has helped SWIFT adapt over time. Changes in payment and messaging platforms are impacting many companies. Hear how the new payment strategy can influence your understanding of payments whether you are a treasury or payments professional. This has applicability to SWIFT members and those not on the network. This covers even if you aren't a SWIFT member. APIs, pre-validation, etc. help us to contemplate the new world of control, payments and what is new at SWIFT.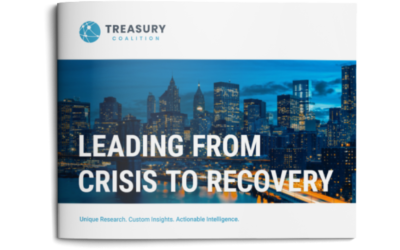 Throughout the global pandemic of 2020 and the early stages of recovery, the Treasury Coalition surveyed treasury and finance practitioners on the impacts of COVID-19 on their businesses and their organizational responses. In this eBook, you will find survey findings...
View other top resources: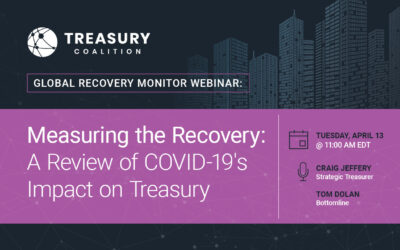 A year into the COVID-19 global pandemic, the Treasury Coalition continues to gather data on the crisis and recovery. The Coalition, formed to assist treasury and finance professionals by means of timely information, collects and distributes data through the Global Recovery Monitor, a brief survey currently run on a bi-monthly basis. Its areas of inquiry include concerns and response plans, economic preparations and outlooks, impact changes, and developments over time. With a full year's worth of data now, this webinar will review the results of all 19 periods, dive into cross cuts, and discuss what organizations can do moving forward in 2021.