Adjust Your Preferences
While we hope you enjoy our content and find it useful, we understand that your time is valuable. If you would like to adjust your subscription or unsubscribe, please fill out the correct form below. We will adjust your preferences within thirty (30) days in compliance with GDPR. If you find it easier, you may also call or email us.
Subscribe
Unsubscribe
Before you go, take a look at some of our top resources that you may be interested in: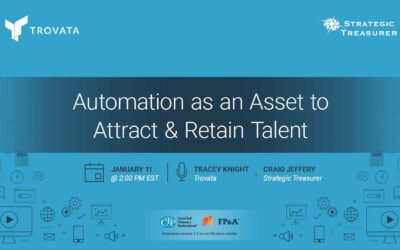 This webinar will cover how automation and innovation are a talent retention issue as well as a business processes issue, and why they should be taken seriously even at smaller, more traditional companies that don't believe they have complex cash needs.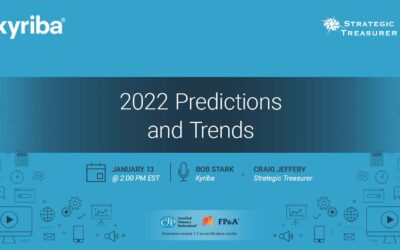 Join Kyriba's Bob Stark and Strategic Treasurer's Craig Jeffery as they discuss a range of ongoing trends and future predictions. What is happening with technology adoption (AI, ML, API, RPA)? How will compliance change in 2022 (payments, KYC)? What hot trends will slow and which will accelerate (real-time, technologies)? What are the drivers of these changes (macro economic, management, risk)? Polling questions will supplement the dialog and debate in order to capture the audience views in real-time.
View other top resources: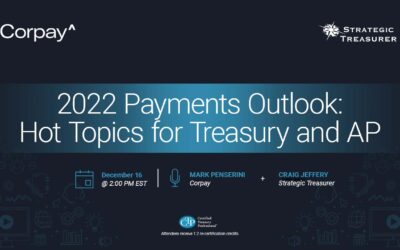 Payments has been undergoing significant changes with new payment rails, faster payment and settlement and additional challenges to validate and secure payments. This session will provide an outlook on payments for 2022 and will provide an outlook on various hot items.