Adjust Your Preferences
While we hope you enjoy our content and find it useful, we understand that your time is valuable. If you would like to adjust your subscription or unsubscribe, please fill out the correct form below. We will adjust your preferences within thirty (30) days in compliance with GDPR. If you find it easier, you may also call or email us.
Subscribe
Unsubscribe
Before you go, take a look at some of our top resources that you may be interested in: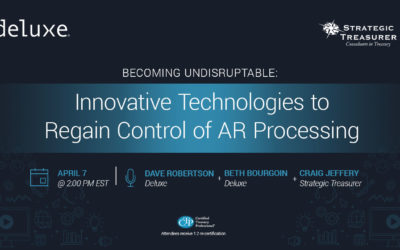 Join Deluxe Corporation's Managing Director Dave Robertson and Accredited ACH Professional Beth Bourgoin and Strategic Treasurer's Craig Jeffery for a webinar that will discuss how Artificial Intelligence and other innovative new technologies are helping forward-thinking corporations regain control of their AR processes and protect their day-to-day operations by making them "undisruptable."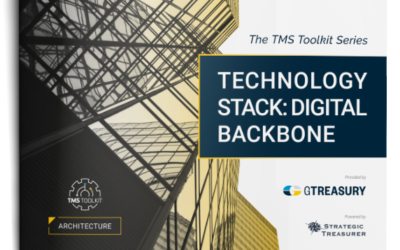 This eBook, the second in its series, shifts our attention to the crucial place a TMS can occupy in a treasury department, serving as a part or whole of a digital backbone in the technology stack. This understanding will also prove helpful in addressing the material of the third and fourth eBooks, which will relate to TMS selection (3rd eBook) and implementation (4th eBook).
View other top resources: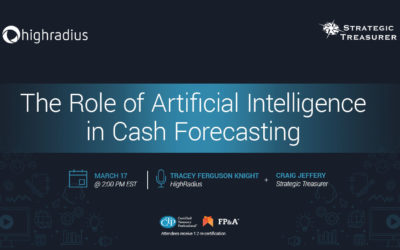 Automation and Artificial Intelligence have finally made their way to cash forecasting empowering treasury professionals to deliver more value from cash forecasting. How are they doing it? Join Tracey Ferguson Knight, Director- Solution Engineering (Treasury) at HighRadius and Craig Jeffery, Managing Partner at Strategic Treasurer, to discover the answers.