Adjust Your Preferences
While we hope you enjoy our content and find it useful, we understand that your time is valuable. If you would like to adjust your subscription or unsubscribe, please fill out the correct form below. We will adjust your preferences within thirty (30) days in compliance with GDPR. If you find it easier, you may also call or email us.
Subscribe
Unsubscribe
Before you go, take a look at some of our top resources that you may be interested in: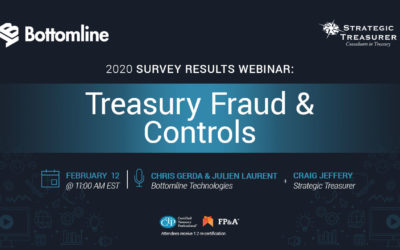 This webinar covers the results and provides insights into the 2020 Treasury Fraud and Controls Survey. This survey's purpose was to evaluate the current and projected impact of fraud on the finance and treasury environment. Practitioners were polled on their experiences with fraud and on the range of controls, safeguards, and security practices employed to protect their financial assets and information. The data was compiled and is used to educate the industry as to how the fraud landscape is evolving, and how practitioners can better protect themselves and their organizations against attacks.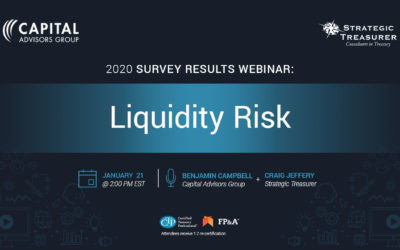 This session will cover high-level highlights from the recent Liquidity Risk survey and include some commentary from respected industry leaders as to what this means for you.
View other top resources: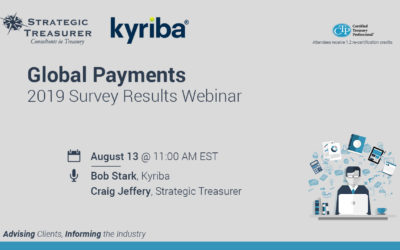 During this expert-led webinar, Craig Jeffery of Strategic Treasurer and Bob Stark of Kyriba discuss results from the 2019 Global Payments Survey and share how organizations are addressing new challenges and opportunities. Tune in to hear key findings from this year's research, created to show the drivers, attitudes and perceptions of various new, faster payment initiatives across the globe. This comprehensive evaluation of treasury and AP-related payments functions will assist practitioners in managing global payment activity technology for years to come.