Strategic Treasurer is committed to helping our provider network strengthen their organizations to better serve the corporate practitioners in our space. We're working to build a solution to help you all better manage and leverage your data to increase the effectiveness of your product development, client experience, and sales and marketing efforts.
We'll be addressing a number of the issues we've uncovered at the upcoming 2023 Provider Forum (for those of you who won't be attending AFP, we will record and share the presentation).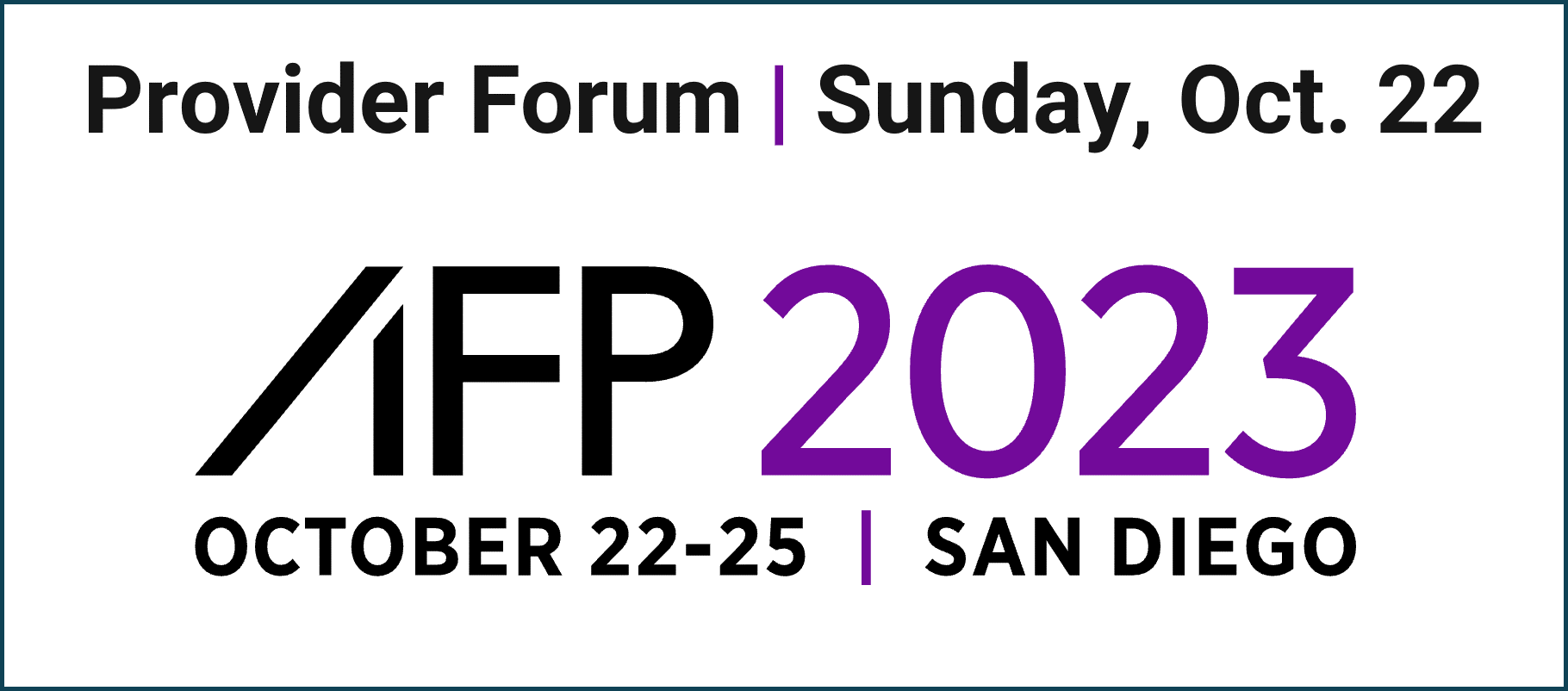 It would be a great help to us if you could share the top two issues that come to mind as you think about what is hindering treasury providers (e.g., banks and fintechs) from better incorporating data and insights into both strategic and operational projects and workflows.
Please use the form below to share your perspective (and secure your seat at the Provider Forum if you plan to be in San Diego for the AFP Conference).
Thank you!
Explore the concepts shared at last year's Provider Forum.
Watch the webinar replay video.
Review the presentation slides.
Please help us help you (and the industry)…
Sharing your perspective below provides us with a better view of the needs of our partners so that we can focus our efforts on building the best solutions to help you succeed in serving treasury.
Thank you for your input.  We couldn't do this without you!
Don't forget to reserve your seat at the 2023 Provider Forum!

525 Westpark Drive, Suite 130
Peachtree City, GA 30269
+1 678.466-2220
info@strategictreasurer.com
Strategic Treasurer provides consulting, research, and professional services for treasury management, security, technology, and compliance. Since 2004, corporate clients, banks, and fintech providers throughout the world have relied on their deep awareness of current practices, plans, and perceptions through their annual surveys and decades of treasury experience.
With a mission to advise and assist clients as well as research and inform the industry, Strategic Treasurer guides treasury and finance professionals through real-world, mission-critical issues that organizations face today.
Global & Domestic Treasury
Financial Risk Management
Treasury & Risk Technology
Working Capital Optimization