Crisis Response & Economic Recovery Survey
The Global Recovery Monitor provides rapid exploration and response reporting on major factors impacting treasury and finance organizations. This effort is supported by the Treasury Coalition which consists of leading solution providers leveraging their networks to ensure comprehensive results for the good of the profession.
We will release a new iteration of this micro-survey periodically along with the previous survey's results so that together we can monitor the situation and best support our organizational responses.
Visit TreasuryCoalition.com for ongoing surveys and results.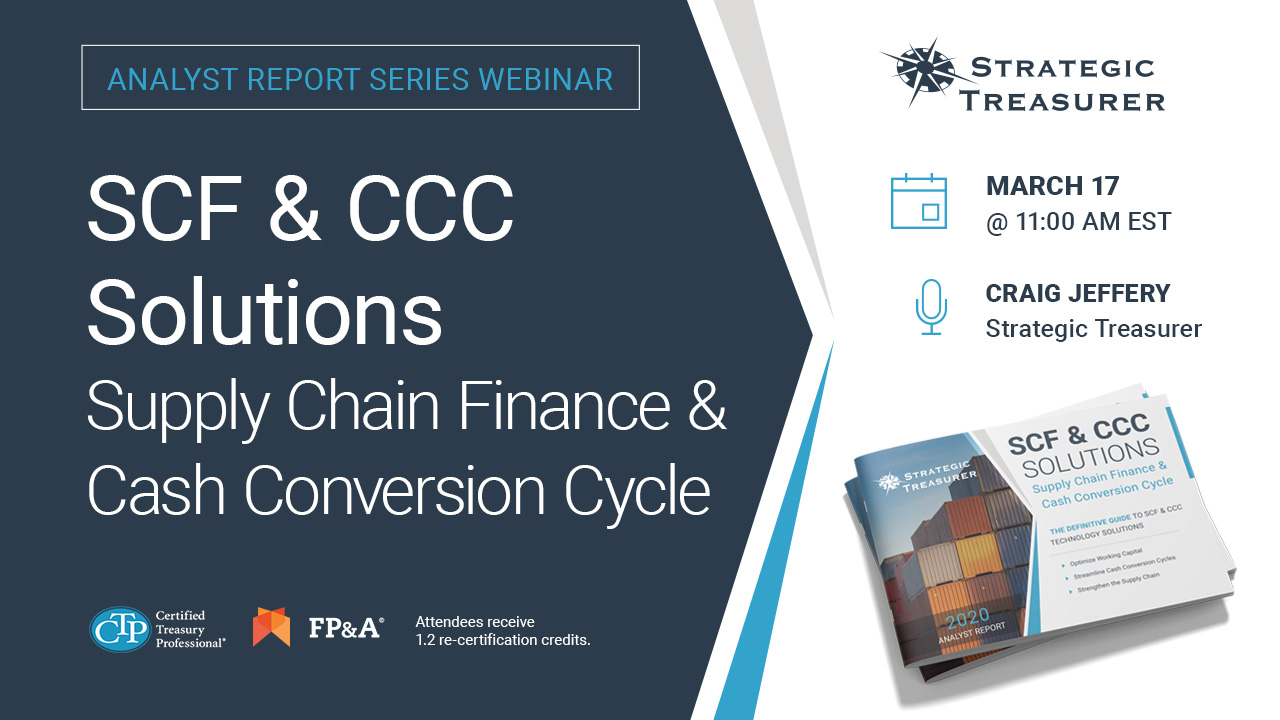 Analyst Report Series: Supply Chain Finance & Cash Conversion Cycle – Webinar
Wednesday, March 17 at 11:00 AM Eastern Time
The cash conversion cycle (CCC) and working capital management often come with a variety of pain points for treasury. In this webinar, we discuss several types of solutions that address these pain points, notably supply chain finance (SCF) solutions and those addressing various portions of the CCC. We will discuss the relevance of these solutions in business continuity planning and times of disruption and volatility, the various SCF models, the navigation of supplier participation issues, the problem of competing KPIs within the CCC, and the use of working capital councils to improve these areas and implement solutions.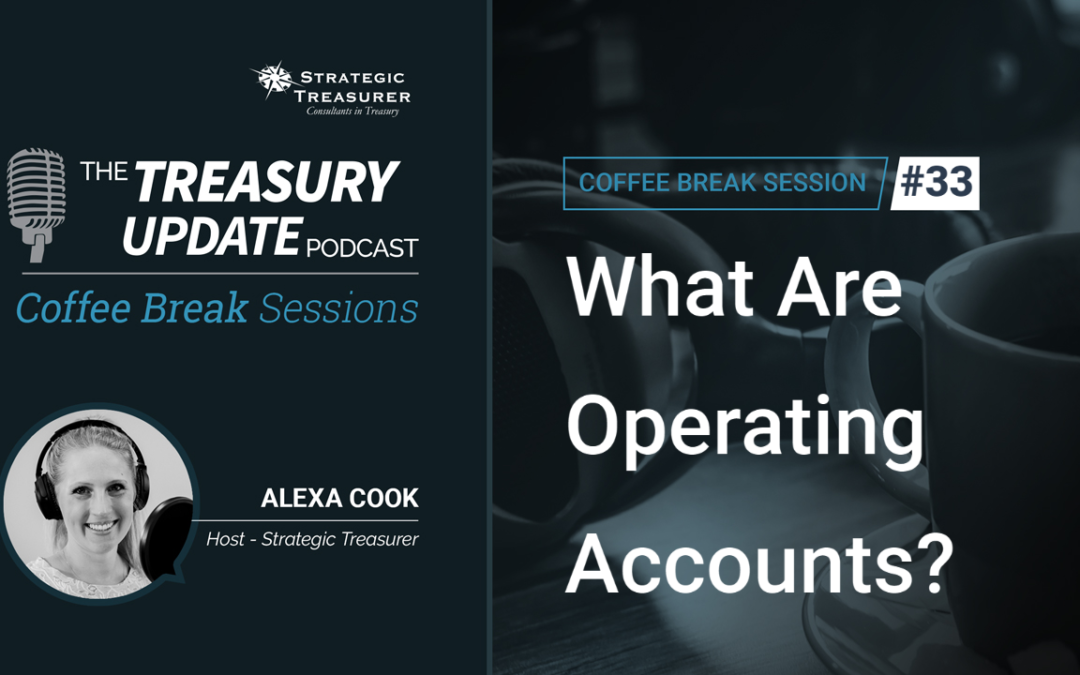 What are operating accounts? Join Host Alexa Cook and Craig Jeffery, Founder and Managing Partner of Strategic Treasurer, as they discuss what operating accounts are and who will be using them.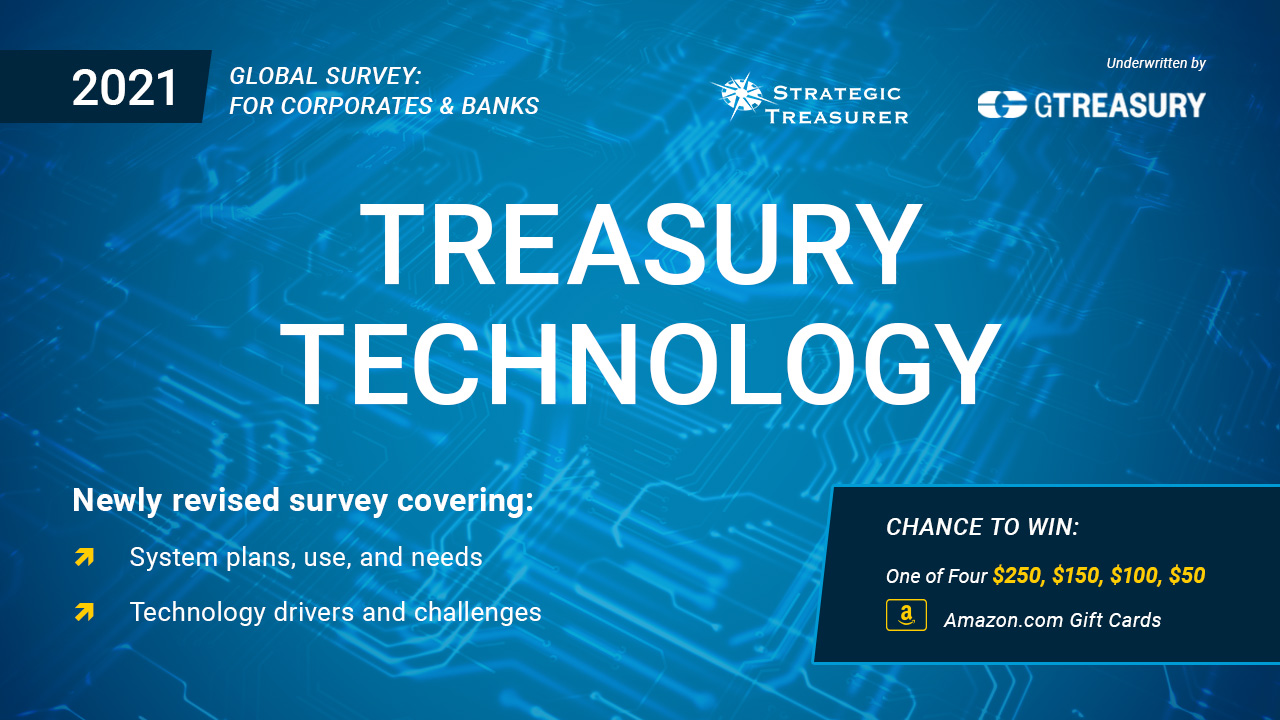 2021 Treasury Technology Survey
The purpose of this survey is to bring valuable data to treasury groups regarding their peers' views, actions, plans, and experiences with treasury management systems and other forms of treasury technology. As technology changes rapidly, the treasury profession needs current data on trends and adoption in order to make strategic decisions.
All respondents who complete the survey will receive access to the EXCLUSIVE results report and will be entered to win 1 of 4 Amazon.com Gift Cards.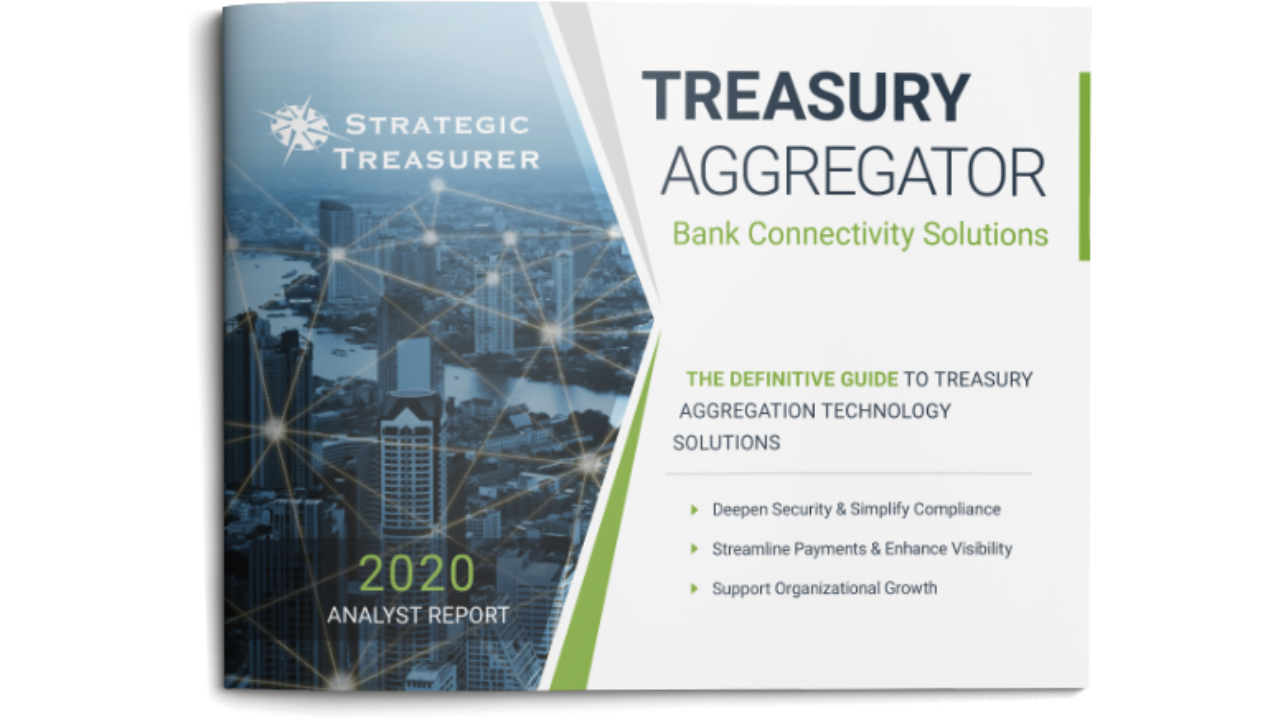 Treasury Aggregator Analyst Report
Download our Analyst Report, Treasury Aggregator Bank Connectivity Solutions, covering the pain points driving this technology, such as fraud, disparate and evolving payment formats, economic globalization, complexity, compliance, and staffing, along with the various ways in which a treasury aggregator can address those pain points and support efficient and controlled operations. .
Our mission is to elevate & enhance the practice of treasury by advising individual clients & informing the industry at large.
Advising Our Clients.
All of our consultants have practical, hands-on experience in corporate treasury environments, having held various senior management and leadership roles in numerous industries. Being able to pull on this experience, our consultants have the ability to understand that solutions and advice must be unique and contextualized to fit your organization's specific situation. They can walk you through a customized process from beginning to end and answer any questions you have along the way.
Informing the Industry.
Informing the industry is an integral part of what drives our mission. In order for the industry to advance and stay ahead of the chaos of the environment, professionals need to be aware of the leading practices that can help stabilize their companies. We aim to fill this hole by creating our own primary market research. Using this, we are able to give relevant and up-to-date information in our webinars, reports, and visual guides. We can help you fill any gaps you might have in your company.
Global & Domestic Treasury
Financial Risk Management
Working Capital Optimization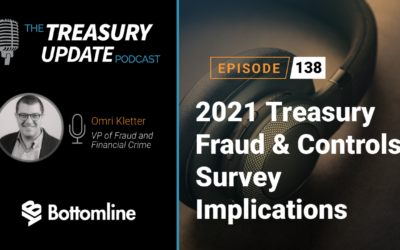 Host Craig Jeffery joins Omri Kletter, Vice President of Fraud and Financial Crime at Bottomline, to discuss the results from the 2021 Treasury Fraud & Controls survey. This annual survey evaluates the current and projected impact of fraud on the finance and treasury environment. Practitioners from a broad range of industries are polled on their experiences with fraud and on the range of controls, safeguards and security practices employed to protect their financial assets and information.