During this webinar, we will go over some of the major takeaways from one of our biggest (and also brand new!) surveys of the year. Learn what others are doing in regards to B2B Payments and working capital management. Plus, get first access to the results report! 1.2 CTP re-certification credits will be given for this webinar.
With expanding domestic and international banking relationships and disparate back-office systems, gaining visibility to cash and getting accurate forecasting is becoming more challenging. We want insight to YOUR processes used to make this less of a challenge. Complete it today for the chance to win a pair of Bose SoundLink headphones.
Download the 2017 Treasury Fraud & Controls Survey Results Report (with included infographic) today! Learn what you need to do to protect yourself against the growing rate of fraud.
What IS treasury benchmarking? This webinar will give a brief overview on treasury benchmarking, its background, common terms used, and why you should be thinking about it for your company. Don't miss out on this informative and interactive webinar! 1.2 CTP and FP&A re-certification credits will be given for this webinar.
Too often when looking at the financial supply chain, people obsess with a single element or requirement and ignore other components. This presentation will provide some perspective with additional practical guidance on leveraging SCF in order to maximize the value. 1.2 CTP re-certification credits will be given for this webinar.
This survey is less than 5 minutes long and covers some high-level information about your use of technology in treasury, specifically in regards to treasury management systems (TMSs). By completing this survey, you will be eligible to win a pair of Bose SoundLink Wireless Headphones or one of 10 $25 Amazon gift cards.
Our mission is to elevate & enhance the practice of treasury by advising individual clients & informing the industry at large.
Advise Our Clients.
All of our consultants have practical, hands-on experience in corporate treasury environments, having held various senior management and leadership roles in numerous industries. Being able to pull on this experience, our consultants have the ability to understand that solutions and advice must be unique and contextualized to fit your organization's specific situation. Each consultant will be able to walk you through a customized process from beginning to end, and confidently answer any questions you may have along the way.
Inform the Industry.
Informing the industry is an integral part of what drives our mission. In order for the industry to advance and stay ahead of the chaos of the environment, professionals need to be aware of the leading practices that can help stabilize their companies. We aim to fill this hole by creating our own primary market research. Using this, we are able to give relevant and up-to-date information in our webinars, reports, and visual guides. We can help you fill any gaps you might have in your company.
Global & Domestic Treasury
Financial Risk Management
Treasury & Risk Technology
Working Capital Optimization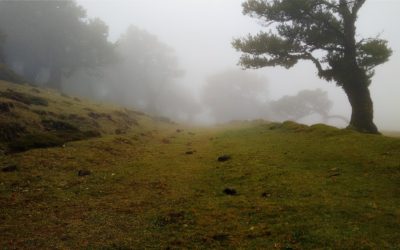 You've picked a TMS… now what? This checklist will help you make sure you don't miss a step in bank onboarding.