Most treasury groups see the threat of fraud increasing year after year, but few believe they're openly exposed.  They assume, without validation, that their systems are safe and their team is trained.  But losses continue to rise.
The truth is without adequate, updated, and ongoing security measures your organization's money, data, and reputation are at risk.  The problem doesn't go away by ignoring it.  It's a reality that must be faced.
Strategic Treasurer has spent years researching the market and its response to fraud of all types. Using that data, combined with our senior consultants' expertise, we've developed a robust solution set with a clear path to stronger payment security.
The Payment Security Roadmap provides a clear path to stronger organizational defenses and a reduced risk of loss due to fraud.
Skip ahead to 3:30 to dive right into the payment security discussion.
A Roadmap to Stronger Security.
The constantly changing threats of fraud, the various fronts on which attacks occur (both internal and external), and the vast undertaking of shoring up organizational defenses can leave treasury struggling to know where to start.
We've created a roadmap to identify the areas in your organization most in need of attention.
If security is new or not yet on the radar of your team, start with the online self-assessment above to access your free Security Snapshot. It will help you engage your peers in a conversation about security and focus on specific areas of vulnerability. For a more thorough review and robust response, follow the roadmap below.
Start a conversation around security (Payment Security Snapshot)
Examine your security status (40-point Benchmark Report)
Train your payments team (SecureTreasury Fraud Prevention Training Course)
Formalize your organizational security (In-depth Assessment & Action Plan)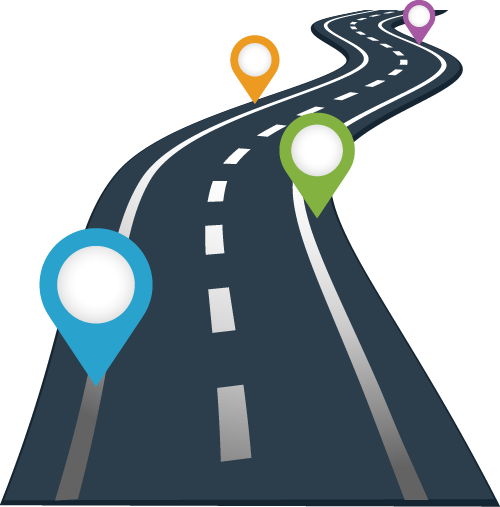 1. Get Started
Start a conversation with your team by getting a fast, immediate self-assessment of your current security status.  Answer 8 simple questions and receive a high-level graded review completely free of charge.

2. Measure
Examine your organization with a 40-point inspection to provide a custom benchmark report on your payment security. This tool helps in prioritizing your response as well as educating your team on areas of weakness.

3. Train
For additional instruction and testing, subscribe to the SecureTreasury training course to equip your team to better identify and prevent fraud across your organization – for anyone with access to your payment systems.

4. Assess
Address the growing threat by utilizing an in-depth security assessment to examine your payment processes with thorough, objective feedback from our security experts to dramatically raise your levels of protection.
Which Step is Right for You?
The easiest way to get started on your path to stronger security is to take our 8-point online assessment for your free Security Snapshot.
If you feel like you're beyond that level and are interested in exploring more about detailed security benchmarking, fraud prevention training, or an in-depth custom assessment, then fill out this form to let us know how we can best serve you.
Thanks!  We look forward to speaking with you soon.
Don't go another day without validating your security.

525 Westpark Drive, Suite 130
Peachtree City, GA 30269
+1 678.466-2220
info@strategictreasurer.com
Strategic Treasurer provides consulting, research, and professional services for treasury management, security, technology, and compliance. Since 2004, corporate clients, banks, and fintech providers throughout the world have relied on their deep awareness of current practices, plans, and perceptions through their annual surveys and decades of treasury experience.
With a mission to advise and assist clients as well as research and inform the industry, Strategic Treasurer guides treasury and finance professionals through real-world, mission-critical issues that organizations face today.
Global & Domestic Treasury
Financial Risk Management
Treasury & Risk Technology
Working Capital Optimization