We help providers engage treasury with smart marketing solutions.
Extend your reach. Strengthen your impact.
Schedule an Introduction
How can I grow my reach and impact?
Marketing to corporate treasury and finance teams can be difficult. They're busy with mission critical activities for their organizations and myriad voices are vying for their attention.
To do their jobs well, practitioners need to stay informed on the latest changes in technology, security, strategy, and optimized operations.
So, we developed a platform to elevate and enhance the practice of treasury by informing the industry, and we do so through partnering with providers just like you.
1
Schedule an Introduction
Our marketing specialists will explore your needs.
2
Review Your Options
See a full range of unique solutions for you.
3
Partner and Grow
Find the answers and impact that drive success.
Don't go another week without progressing towards your goals.
Avoid internal limitations.  Leverage outside expertise.  Collaborate and move forward.

Go-to-Market Advising
Product Design & Roadmapping
Messaging Optimization
Investment Validation

Sales Optimization & Training
Marketing Team Support
Content Amplification
SME Speaker Bureau

Treasury Insights (Data Services)
Tailored Market Research
Survey Program Sponsorship
Client Benchmark Reporting

Expert Content Creation
Platform Access & Distribution
Targeted Demand Generation
Custom Campaign Programming
As a solution provider to corporate treasury and finance teams, you are keenly aware of the difficulty in finding and connecting with people in need of your products and services.
Your prospects are busier than ever before. The number of voices competing for their attention is at an all time high and regulations, like GDPR, have disrupted much of email marketing. And all of that is to say nothing of the impact on in-person engagement in the wake of the pandemic.
Your prospects still have problems in need of solving. Business, while impacted, still carries on. How can you fill your pipeline as a provider with so many new barriers to your sales and marketing efforts?
We're here to help.  Strategic Treasurer has a strong and growing platform for researching the market and informing the industry. More than 40,000 professionals subscribe to the content we publish.
As an awareness tool, our weekly podcast, The Treasury Update, has over a quarter of a million downloads in more than 150 countries.  And we recently acquired and enhanced industry media outlet CTMfile to help corporate treasury learn and share the latest news and analysis in the industry.
On the lead-generating front, our topical webinars average more than 400 registrants per event. Our ebooks are robust nurturing tools which continue to be some of the best converting assets in our partners' resource centers.
And our research – consisting of both annually recurring and bespoke surveys – is a tool that not only informs your team of the perceptions and plans of the market, but also serves as cornerstone content for your marketing campaigns.
By leveraging our data collection and analysis, you can build a multifaced marketing program to extend across the calendar and throughout every content channel in your arsenal.
We see it time and time again, the impact of telling a new and compelling story multiple times through multiple channels is significantly greater than the sum of the disparate parts – both in generating demand and in nurturing your prospects to close.
If you're looking for a way to reach more of the right people in your sales and marketing efforts, then schedule a call to learn more about how to leverage our platform to reach your goals.
At Strategic Treasurer, we support treasury providers as an extension of their team through four core areas of our business: Advise – Major Projects, Assist – Outsourced Services, Research – Market Data, and Inform – Industry Insights.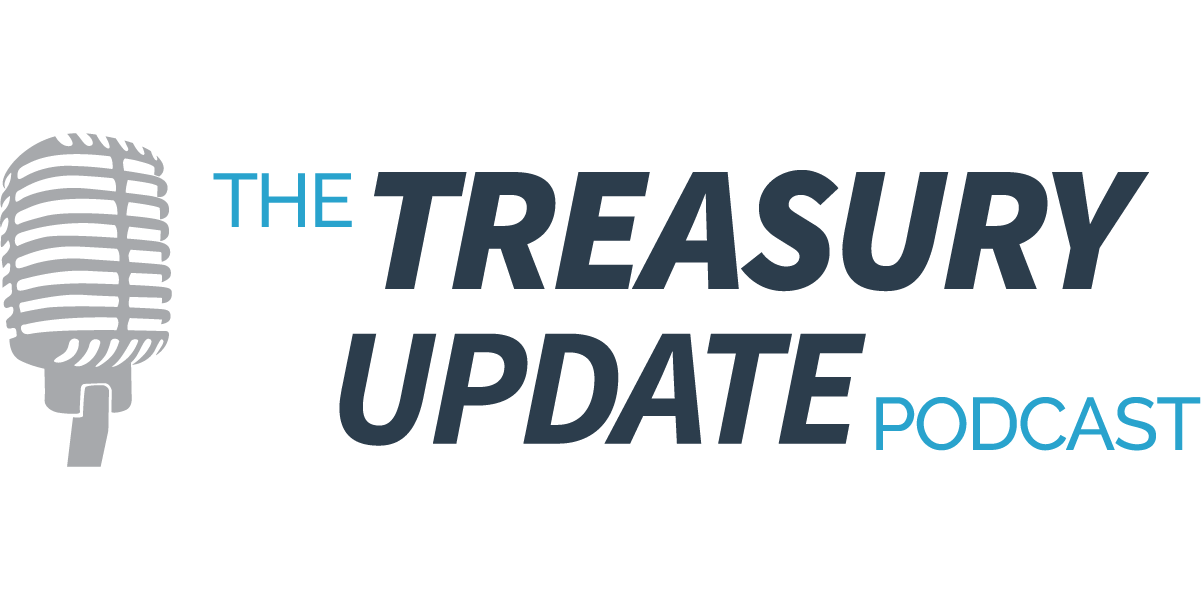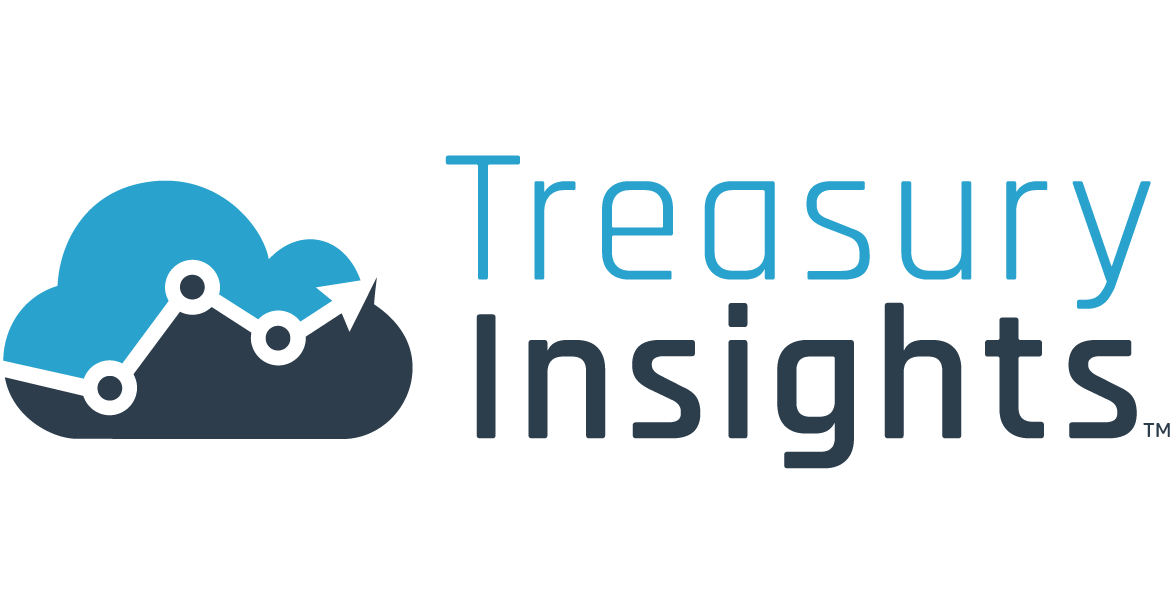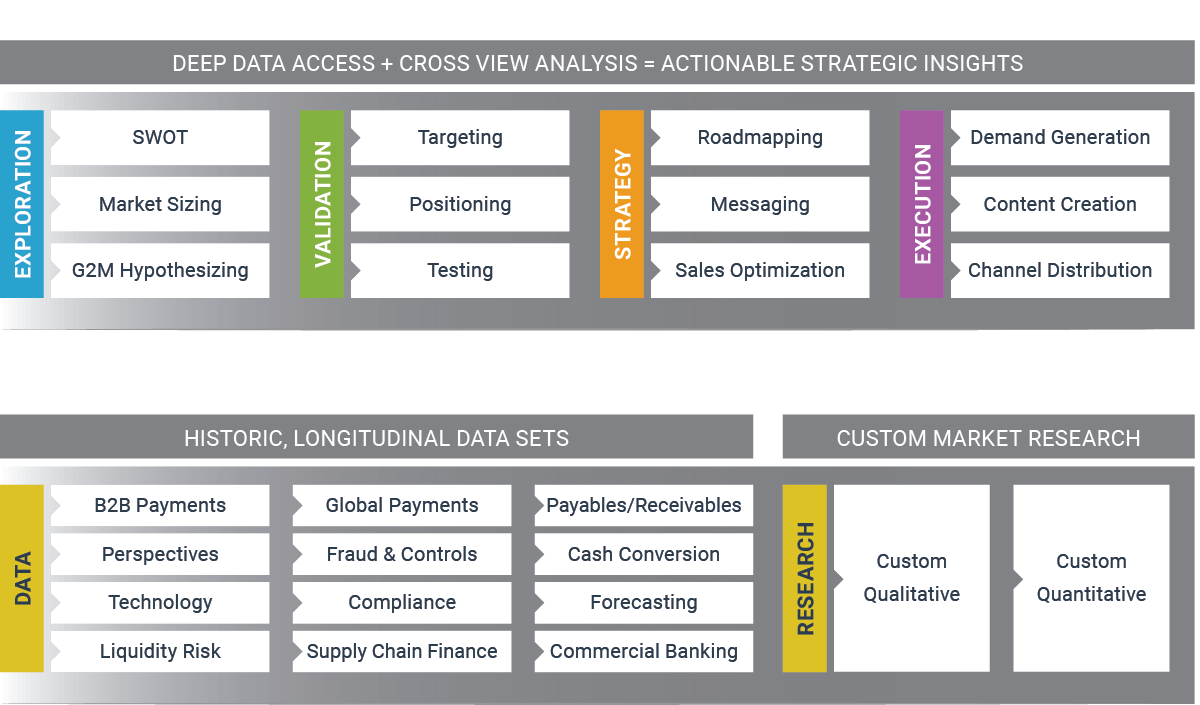 How Would You Like Us To Help?
If you're a treasury provider in banking, fintech, or investment, contact us to learn how we can help support your goals.
We help providers engage treasury with smart marketing solutions through our Treasury Insights data services, custom market research, go-to-market advising, expert content creation, and much more.
Let us help you extent your reach and strengthen your impact.
Thanks!  We look forward to speaking with you soon.
Don't believe the lie that you have to grow your business alone.

525 Westpark Drive, Suite 130
Peachtree City, GA 30269
+1 678.466-2220
info@strategictreasurer.com
Strategic Treasurer provides consulting, research, and professional services for treasury management, security, technology, and compliance. Since 2004, corporate clients, banks, and fintech providers throughout the world have relied on their deep awareness of current practices, plans, and perceptions through their annual surveys and decades of treasury experience.
With a mission to advise and assist clients as well as research and inform the industry, Strategic Treasurer guides treasury and finance professionals through real-world, mission-critical issues that organizations face today.
Global & Domestic Treasury
Financial Risk Management
Treasury & Risk Technology
Working Capital Optimization