2023 Treasury Perspectives Survey
We are asking for input on your economic and geopolitical outlook, credit use and availability, treasury operations and benchmarks, regulatory impact and response, and bank relationship management. Complete the survey to receive the exclusive report.
Join us in our market research and take the survey today!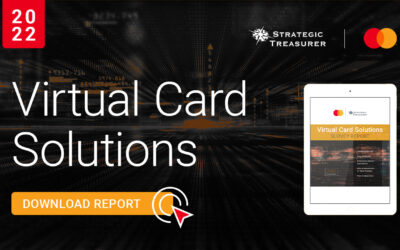 This research provides a comprehensive view of the virtual card solutions now and in the coming years.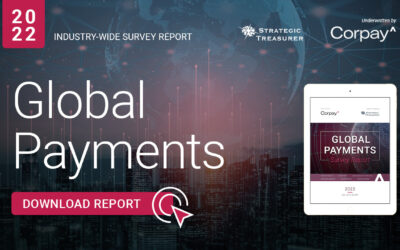 This research provides a comprehensive view of the global payments environment with a focus on the treasury function and identifies which technologies and processes are top of mind now and in the coming years.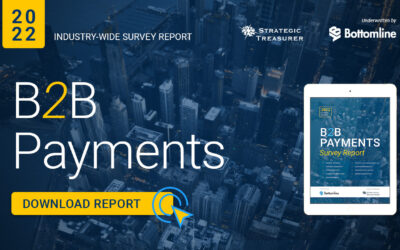 Survey Results B2B Payments Strategic Treasurer's B2B Payments survey, developed in partnership with Bottomline Technologies, sought to understand the shifting technologies, strategies, and practices used by organizations across the Business-to-Business (B2B)...
2022 Global Payments Infographic
2022 B2B Payments Infographic
2022 Modernizing AR Processing Infographic
2022 Treasury Fraud & Controls Infographic
Survey Results
Here you can find past survey results reports, articles, and infographics. If you can't find what you're looking for, feel free to reach out to info@strategictreasurer.com.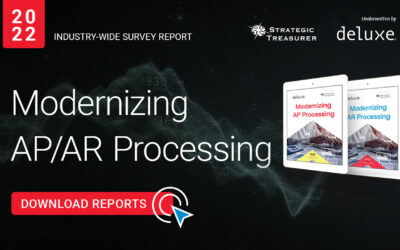 Survey Results Modernizing AP/AR Processing This survey, underwritten by Deluxe, looked at various practices and plans for modernizing and automating AP and AR processes. The influence of recent disruptions, calibration of various pain points that drive change, and...
Written an Article?
If you've written an article about our surveys (or any other report we've put out) and would like to be featured here, don't hesitate to let us know! Click below to contact our marketing manager, Ky Casanova
Contact Ky