With expanding domestic and international banking relationships and disparate back-office systems, gaining visibility to cash and getting accurate forecasting is becoming more challenging. We want insight to YOUR processes used to make this less of a challenge. Complete it today for the chance to win a pair of Bose SoundLink headphones.
This survey is less than 5 minutes long and covers some high-level information about your use of technology in treasury, specifically in regards to treasury management systems (TMSs). By completing this survey, you will be eligible to win a pair of Bose SoundLink Wireless Headphones or one of 10 $25 Amazon gift cards.
Download the 2017 B2B Paymets & WCM Strategies Survey Results Report (with included infographic) today! Learn about upcoming trends and new information on these topics.
Request the 2017 Treasury Fraud & Controls Survey Results Report (with included infographic) today! Learn what you need to do to protect yourself against the growing rate of fraud.
This report and infographic combo serves as a follow-up to our 2016 Global Payments Survey. Download the report today for the latest information on global payments!
Survey Results
Here you can find past survey results reports, articles, and infographics. If you can't find what you're looking for, feel free to reach out to info@strategictreasurer.com.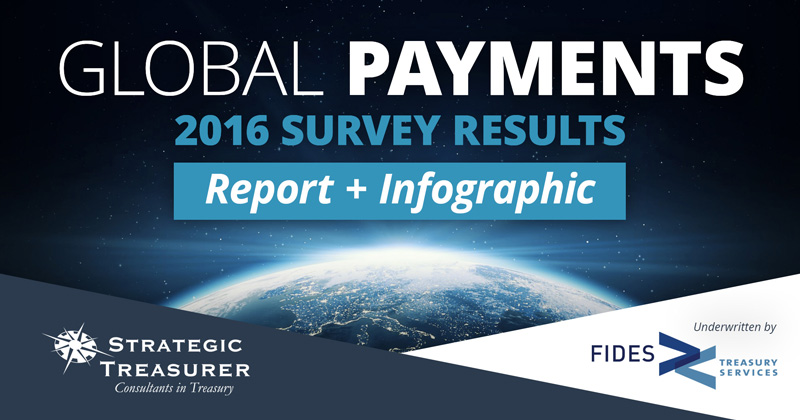 Download the 2016 Global Payments Survey Results Infographic here. It offers a condensed view of several high-level survey highlights.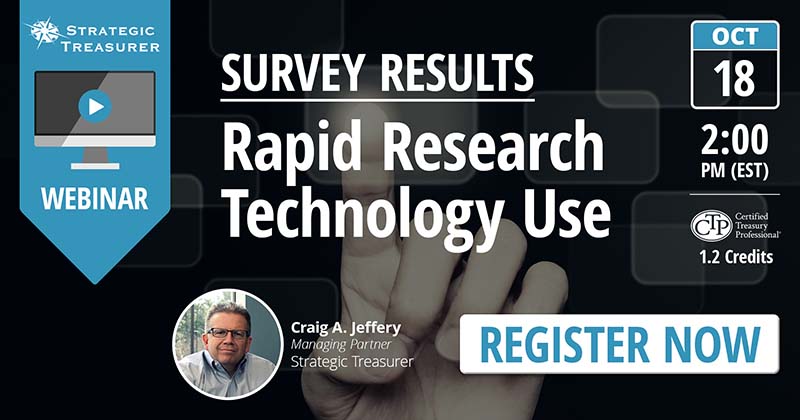 Please join Strategic Treasurer for a webinar reviewing the findings of the 2016 Rapid Research: Technology Use Survey.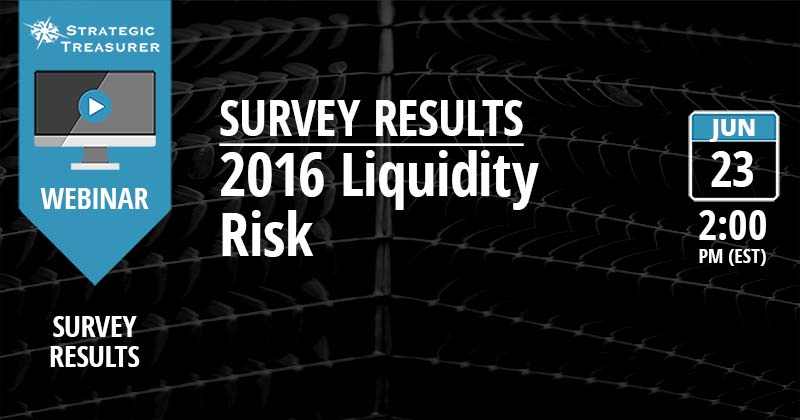 Please join us as we review the findings of this year's Liquidity Risk Survey with Strategic Treasurer and Capital Advisors Group.