Technology Solutions Providers
Partner with us as we engage and inform practicing treasury professionals through widely distributed publications, highly engaged webinars, and other quality resources.
Partnership Opportunities
Contact A Team Member
Informed Marketing.
We continually survey the market of technology vendors and financial service providers, allowing us to expertly narrow the list of qualified candidates for each client's specific needs.
A Partner You Can Trust.
At Strategic Treasurer, we have the most relevant and current information by meeting with bankers and technology providers 50-75 times per year independent from client projects.
Current Marketing Partnership Opportunities
Strategic Treasurer conducts research and assessment of the treasury market through numerous surveys of corporate practitioners and bankers, along with in depth analysis of corporations currently undergoing updates and enhancements to their technology stack. Through those efforts, we have discovered both a significant need from treasury professionals and a significant opportunity for leading solution providers.
Market Solution Need
Large & Growing
Market Intent-to-Buy
Serious & Strong
Market Awareness
Shockingly Low
Marketing Opportunities
Vital & Limited
Inform
Add your unique insight to educate the treasury field.
Reach
Update the market on your treasury technology solutions.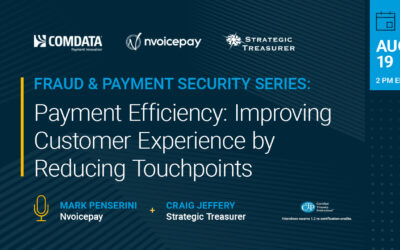 Payments are very much in focus these days both for the payer and the payee. One company's payable is another company's receivable, but many times, organizations don't think through the overall experience of a transaction outside of their organization. This can lead to an unsatisfying experience for the supplier, and this lack of satisfaction can boomerang right back on the sender, whether in the form of exception management or numerous connections to resolve an issue or update a setup. Payment efficiency and customer experience are two sides of the same coin. What decreases CX and ruins efficiency? Defects and manual activity. What is the biggest driver of defects and manual activity? A process that is designed with excessive touchpoints. This session will explore the pain points experienced by so many companies and examine strategies that companies deploy to reduce touchpoints, improve customer experience and increase efficiency in the world of payments.