Survey Results
2021 Treasury Technology
Strategic Treasurer and GTreasury are proud to present the findings from the Treasury Technology Survey with data from over 250 respondents operating primarily across North America and Europe. This annual study polls treasury and finance professionals on their views regarding the technology drivers and challenges and system plans, use, and needs.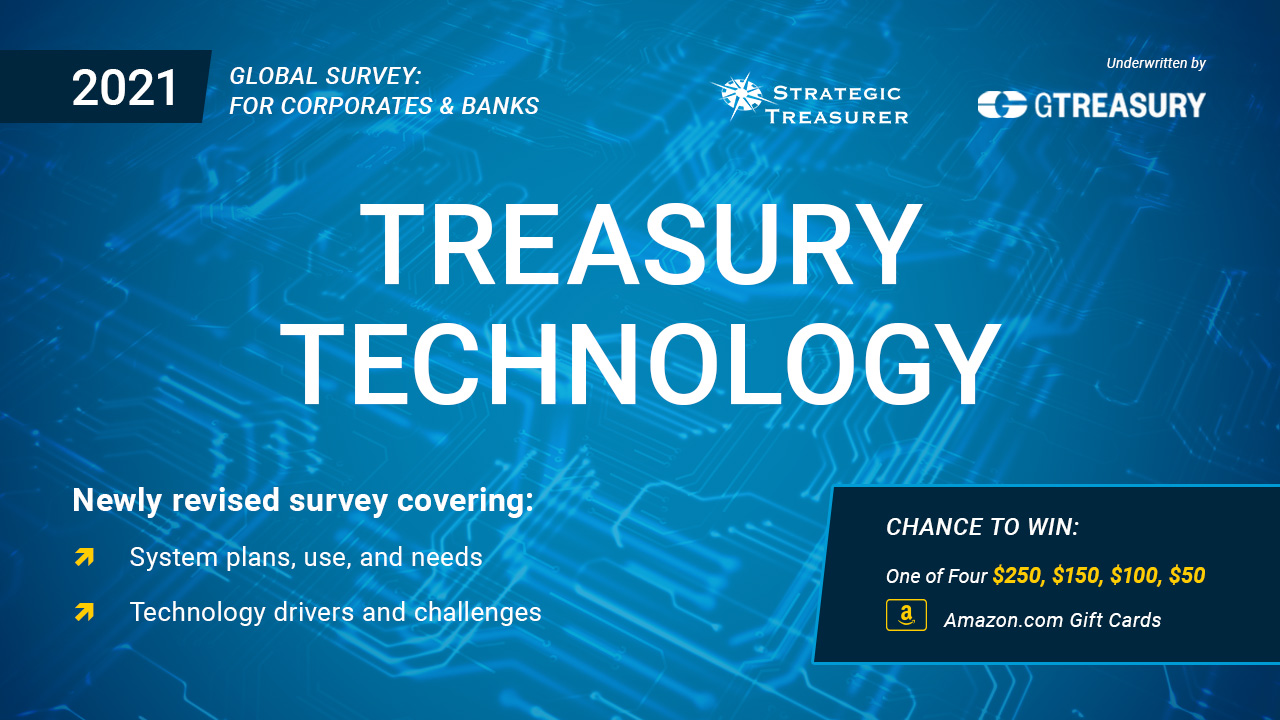 Depth of Coverage
The 50+ questions contained within the survey covered these categories:
Buying Decisions
System Plans, Use, Awareness & Perspectives
Payments
Liquidity Managment
Risk Management
Experience
Download the Results Report
Thank you for your interest in our research. Upon submission, you will be sent an email with the report. It can take a few minutes to receive the email. If you encounter any issues, please don't hesitate to reach out to our team.