Contact Our Team
Please don't hesitate to reach out with any questions you may have about our firm, consultants, practice areas, or services. We're here to help.
Find Us On The Map
Contact an Advisor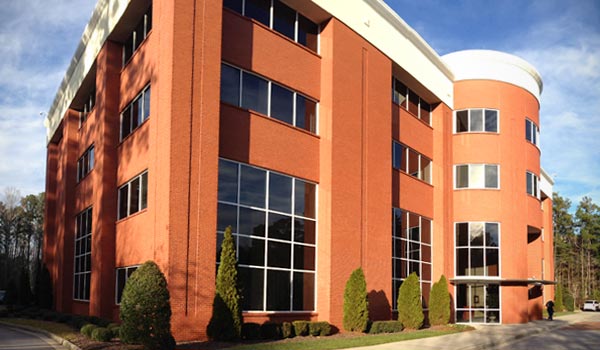 Atlanta Office
525 Westpark Drive, Suite 130
Peachtree City, GA 30269
Main Office: +1 678.466-2220
Strategic Treasurer was founded in 2004 by Craig Jeffery, a financial expert and trusted advisor to executive treasury teams since the early 1980s. Partners and associates of Strategic Treasurer span the US, the UK, and continental Europe.
This team of experienced treasury specialists are widely recognized and respected leaders in treasury and risk management technology consulting. Known for their expertise in treasury technology, risk management, and working capital as well as other cash management and banking issues, they efficiently identify issues, creatively explore ideas and options, and provide effective solutions and implementations for their valued clients.
Strategic Treasurer's team includes: 
Craig Jeffery, FLMI, Permanent CCM
Founder & Managing Partner
Email: craig@strategictreasurer.com
Direct: +1 678.466-2222
Melody Hart, CTP, CPA, FP&A
Senior Treasury Advisor
Email: mhart@strategictreasurer.com
Direct: +1 678.466-2226
Debbi Denison, MBA
Senior Treasury Advisor
Email: debbi.denison@strategictreasurer.com
Direct: +1 678.466-2237
Paul Galloway, CFA
Senior Treasury Advisor
Email: paul.galloway@strategictreasurer.com
Direct: +1 678.466-2232
Business Development Leadership
Jill Selgrad
Business Development Leader
Email: jill@strategictreasurer.com
Direct: +1 678.466-2211
Andrea Humberd, CTP
Senior Treasury Analyst
Email: andrea@strategictreasurer.com
Direct: +1 678.466-2229
Annie Reid
Director, Connectivity & Onboarding
Email: anniej@strategictreasurer.com
Direct: +1 678.466-2235
Christin Cifaldi, CTP
Director, Product Management & Analytics
Email: christin@strategictreasurer.com
Direct: +1 678.466-2230
Elizabeth Jeffery
Market Research Analyst
Email: elizabeth@strategictreasurer.com
Hezekiah Brown
Market Research Analyst
Email: hezekiah@strategictreasurer.com
Direct: +1 678.466-2228
Jodi Edwards
Analyst
Email: jodi@strategictreasurer.com
Julie Munoz
Analyst
Email: julie@strategictreasurer.com
Direct: +1 678.466-2217
Kim Horne
Sr. Analyst, Project Manager
Email: kim@strategictreasurer.com
Direct: +1 678.466-2236
Macey Allen
Senior Analyst
Email: macey@strategictreasurer.com
Direct: +1 678.466-2219
Michelle Harris, CTP
Director, Project Management
Email: michelle@strategictreasurer.com
Direct: +1 678.466-2234
Nour Baghdassarian
Senior Analyst
Email: nour@strategictreasurer.com
Direct: +1 678.466-2224
Rosa Quarshie
Senior Financial Analyst
Email: rosa@strategictreasurer.com
Direct: +1 678.466-2218
Brian Cochrum
Director of Marketing
Email: brian@strategictreasurer.com
Direct: +1 678.466-2227
Brian Weeks
Project Manager
Email: bweeks@strategictreasurer.com
Calista de Rose
Lead Graphic Designer
Email: calista@strategictreasurer.com
Direct: +1 678.466-2239
Jon Jeffery
Video / Audio Editor
Email: jon@strategictreasurer.com
Ky Casanova
Marketing Manager 
Email: ky@strategictreasurer.com
Direct: +1 678.466-2215
Nicki Gillispie
Administrator Specialist
Email: nicki@strategictreasurer.com
Direct: +1 678.466-2212