Episode 2
Discussing Treasury Technology with Craig Jeffery
Over the past decade, the pace of technological innovation, particularly within the realms of finance and treasury, has increased dramatically. From the introduction of SaaS-based TMS platforms to the growing use of blockchain, mobile, and AI solutions, the technology considerations for treasury continue to grow more pronounced. This episode will provide a data-driven look at recent technology developments and corporate preferences and investment plans to analyze the current state of the financial technology space and provide insight as to where the industry is heading.
| | |
| --- | --- |
| Time | Discussion Topic |
| 0:30 | Overview Landscape |
| 3:00 | Developments: APIs Blockchain PSD2 |
| 11:35 | Faster payments or enriched messaging |
| 16:27 | Technology providing the biggest disruption in treasury |
| 20:52 | Democratization of treasury technology, technology as a declining asset or an increasing asset |
| 22:04 | Mobile banking and different perspectives |
| 26:34 | Forecasting: Ongoing challenges |
| 29:16 | Different forecasts. Different purposes. |
| 35:57 | Key takeaways on technology |
2018 Treasury Update Newsletter: Tech Tune-Up
Check out our recent article from our 2018 Q1 Treasury Update Newsletter!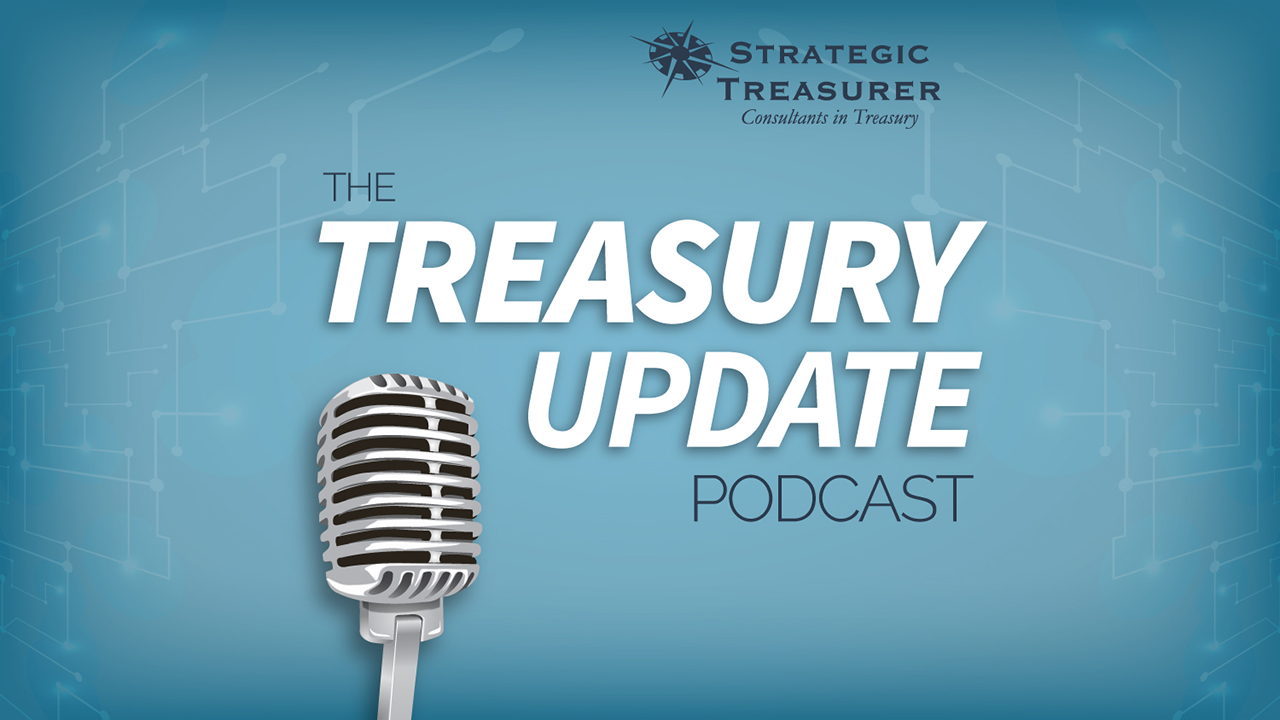 19 – Why Modern Treasury Technology Matters (GTreasury)
Why does modern treasury technology matter? On this episode of the podcast, Strategic Treasurer's Managing Partner, Craig Jeffery, and GTreasury's Chief Product and Technology Officer, Alok Tyagi, discuss some of the largest challenges facing today's digital treasury professional.  Listen in as they evaluate how technology is being leveraged to address these obstacles and learn of some ongoing innovations that will impact both the future use of these systems as well as future workflow realities for treasury operations.