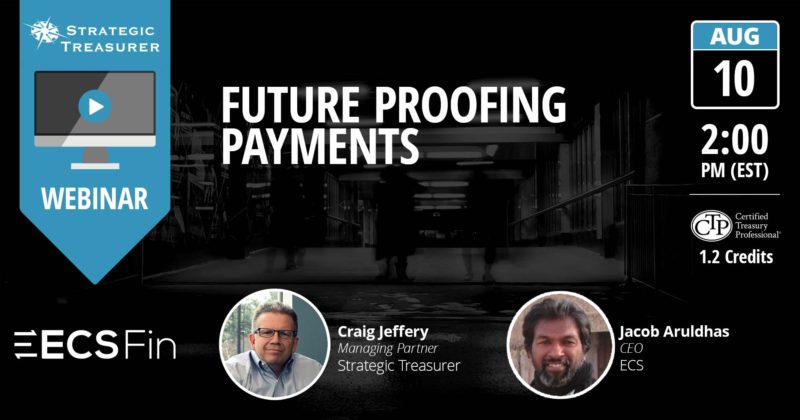 Future Proofing Payments [Webinar with ECSFin]
New, faster payment initiatives and continued global expansion makes it increasingly costly and challenging to keep all of your payment systems current.
When you add in the increasing attention criminals are giving to payment platforms, it seems like the work of managing payment changes is never done. In this environment, we see this situation rings true.
Astute treasury professionals believe there has got to be a better way than repeating the same process changes over and over again on each and every system. 
This webinar will cover the elements that create the environment and renders systems and work obsolete every few years. It will discuss processes and approaches that allow firms (especially mid-size and larger) to address these issues systematically. Future proofing payments requires a different approach.
*Please note, at this time webinar replays are not eligible for CTP or FP&A re-certification credits.