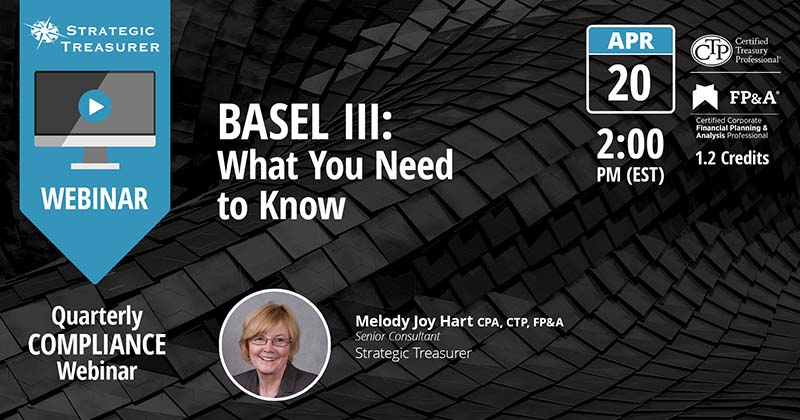 Basel III: What You Need to Know [Quarterly Compliance Webinar]
Join Melody Joy Hart, CPA, CTP & FP&A as she guides you through an overview of Basel III and its impact on banks and the services they provide.
Some companies have already experienced the pain of disruptions in service due to these regulatory changes. We discussed what it means for your company's bank relationships and how to prepare a game plan in order to avoid potential disruptions in relationships, services, or credit access.
*Please note, at this time webinar replays are not eligible for CTP or FP&A re-certification credits.