Session 07
What is Merchant Card Processing?
What is Merchant Card Processing? Coffee Break Session Host Alexa Cook joins Stephanie Villatoro, Senior Consultant at Strategic Treasurer to discuss Merchant Card Processing. They provide profitable insights into the overall structure of merchant card processing and why merchant cards could be beneficial to organizations. Tune-in and enjoy these bite-size conversations every first and third Thursday of the month.
Host:
Alexa Cook, Strategic Treasurer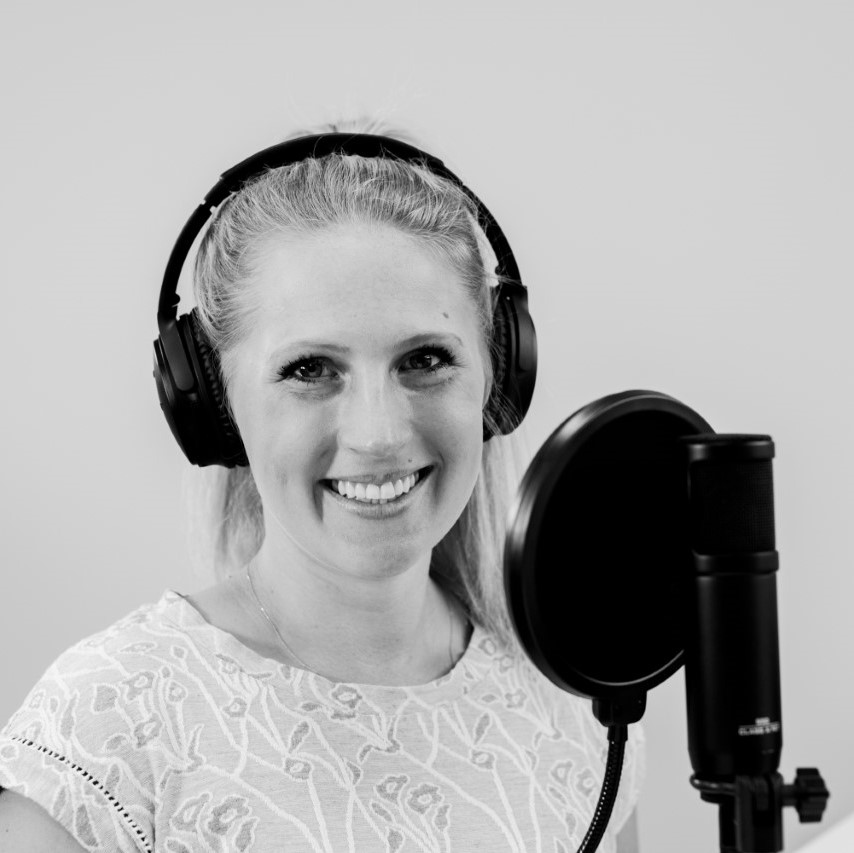 Speaker:
Stephanie Villatoro, Strategic Treasurer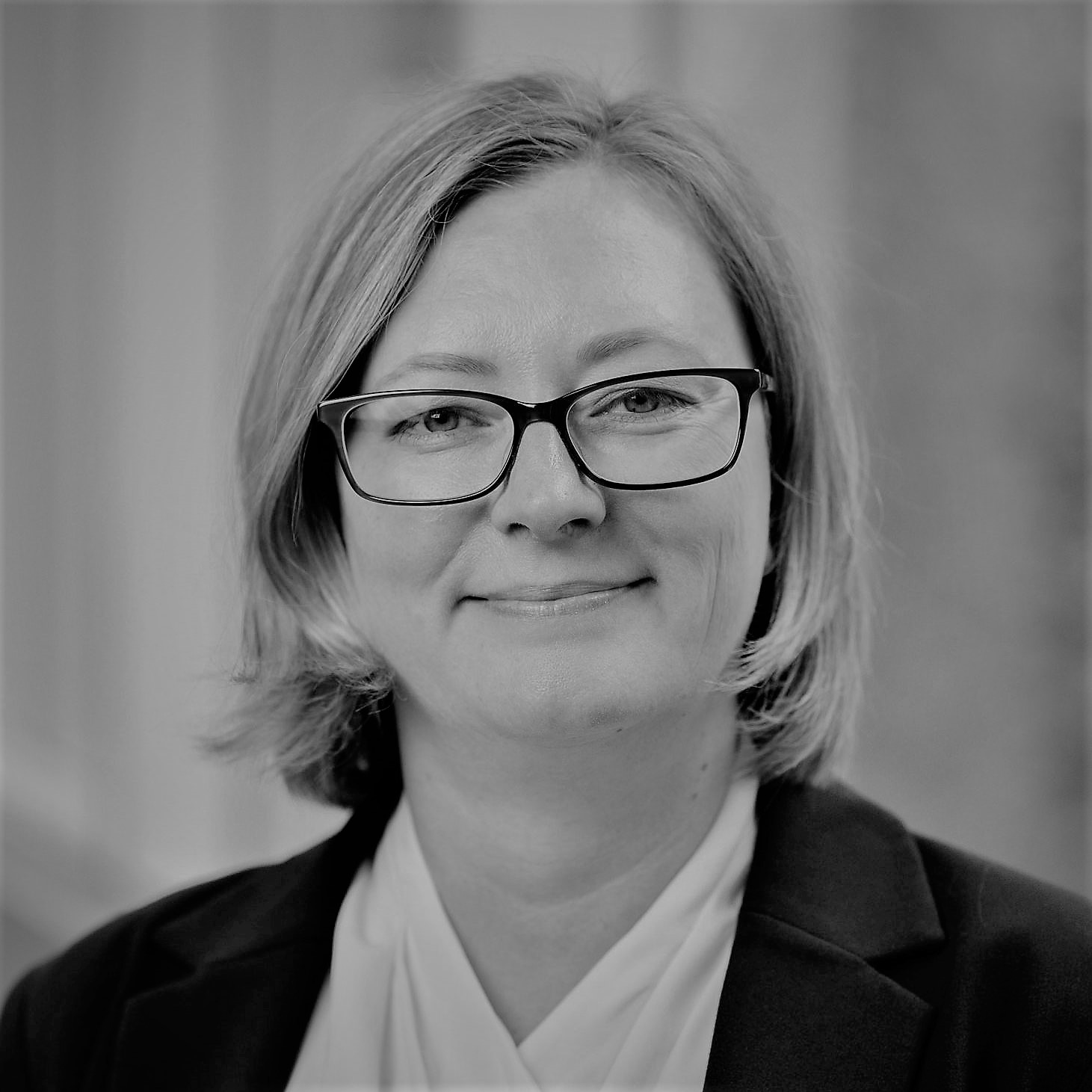 Episode Transcription - CBS Episode 7 - What is Merchant Card Processing?
Alexa Cook: 
Hey guys, welcome to the Treasury Update Podcast – Coffee Break Sessions. The show where we cover foundational treasury topics and questions in about the same amount of time it takes you to drink your coffee. 
Alexa Cook: 
My name is Alexa, your Treasury podcast host, and I'm here with Stephanie Villatoro, senior consultant at Strategic Treasurer. Hi Stephanie. 
Villatoro:
Hi Alexa. 
Alexa Cook: 
So on today's podcast we're going to be covering merchant card processing and instead of giving a brief highlight of today's episode, I'm just going to turn it over to Stephanie and ask what is merchant card processing? 
Villatoro:
Merchant card processing is a payment channel of accepting revenue. Just like a check or an ACH or a wire, you're receiving payments for services rendered or for invoice payments through a credit card payment. 
Alexa Cook: 
I guess, who would use it? What kind of companies and why are they using these merchant cards? 
Villatoro:
So any organization could utilize merchant cards for accepting revenue, but it's primarily utilized in the business to consumer. So think of your restaurants, your retail stores. Those are high merchant card collection for a point of sale. But there's also those that are business to consumer that are not facing in a retail store situation. Those could be your utility companies like your trash. You're paying your trash with an online payment, you put that on file and they debit you every month using your credit card. So there are other methods of doing that. 
Villatoro:
But then there's also the business to business. This is utilized as well as part of the payment methodology, so they accept mostly maybe card check, wire, ACH, but card is one method of paying a corporation from a corporation. These are usually your smaller dollar type of transactions that are utilized for accepting card payments. We see this in smaller business like business to business for building materials. You're a contractor, you're going in, you're buying building supplies or you order them online and they're delivering them. That is utilized for card payments as well and it's usually a very large portion. 
Alexa Cook: 
Why are companies turning to this? I guess, are there any substantial benefits or pros and cons we could go through? 
Villatoro:
As we go more and more electronic and you see millennials coming in to the play, checks are a dying breed. They are slowly dying, but checks will eventually go away and a lot of companies are reviewing their how to pay the company and looking at more electronic methods. This is just one of several that are options out there. So you're weighing not only the different options but the cost of collecting with that method. What is the cost for each different payment type and what is your strategy for accepting revenue? 
Alexa Cook: 
Okay, so you mentioned cost and that's actually one of my next questions. So I'm assuming since companies are moving towards the merchant card processing that it must be favorable as far as costs or fees go, especially when you're comparing it to checks or other methods of revenue collection. 
Villatoro:
Fees are typically misunderstood with card transactions and that might be a primary reason why someone stays away from them or they just don't review them because they don't understand them. Where I see most knowledge of cards, not only with the card associations and the processors, but it's with organizations that are high merchant card revenue collection versus the other types of payment types. There are different fees associated with it. There are some that are negotiated like a bank fee and some that are not. But the ones that are not can also be managed to lower the rate. So think of it as, in a simplistic way, transaction costs. Your processor charges you a fee for processing the card that is negotiable. Whereas the card associations that is the Visa, MasterCard, Discover are the ones that are charging interchange fees on that transaction and that is typically basis points driven on the transaction amount. 
S. Villatoro:
That is non negotiable but there are tiers. Every card association has interchange tables and depending on the card, the way you accepted the payment, whether it was swipe, chip, and signature or chip and pen, or a debit card, all have different rates associated with them and they're called levels. You can change your level of a card transaction by supplying different things with it. So that's where you can get into more of a complex way of looking at your fees associated with merchant card to reduce them is looking at where you're qualifying on an interchange level and how can you manage that in a way to reduce it. 
Alexa Cook: 
Okay, that makes sense. And I guess while you were talking through all of that, I just kept thinking this is basically a payment card for companies to pay off their invoices and it makes me think of my credit cards. Are companies getting points for these things? Are they flying all over the world with these points? Or, I guess, what's the benefits for somebody paying with them? 
Villatoro:
From the pay side or the receipt side? So that's different. From the receipt side, you're getting your monies faster, basically. From the payment side, you're paying later because you're utilizing the card and you don't have to pay the card off for 30 days, up to 45 days. But yes, they may be getting rewards on that card as well, on the payment side. 
Alexa Cook: 
Okay. There's the potential rewards and then other rewards is just, it's going to positively impact cash flows, I think, on both sides. 
Villatoro:
Correct, it will. 
Alexa Cook: 
So to recap, merchant card processing. What it is, is it's a revenue payment channel, it definitely needs to be reviewed since there are costs associated with it and as you've kind of walked us through it, those costs can be a little hairy or almost intimidating because they're complex. But that's still something that needs to be managed. It's almost something that could be looked at like bank fee management. There's got to be consistent review, whether it's monthly, quarterly. 
Villatoro:
Yes, correct. You have to look at the transaction costs just like you would with any other type of bank service transaction. 
Alexa Cook: 
Right. Okay. So do you have any final thoughts around the merchant card processing or anything to wrap us up with today? 
Villatoro:
Like you said, it is something that is very intimidating because of the differences in the fees and whether or not it's negotiable and just understanding. There's plenty of resources out there to help you understand the different pieces of the fee, whether it's the discount, the interchange, the transaction costs, and utilizing your customer service within your merchant card processor to make sure you are aware of all the fees and understand them. Having that good relationship and sort of just kind of passing it across and not looking at it on a monthly basis. 
Alexa Cook: 
Thank you for joining me today, Stephanie. I think this podcast is really informational. I know I didn't know a lot about the merchant card processing and now I know that companies are getting points on things so that's kind of cool. So then for our listeners, these podcasts are have it made available every first and third Thursday of the month. They can be found at any of the podcast streaming services and have you ever want to reach out. Comments, questions, or even podcast topics, you can drop us an email at podcast@strategictreasurer.com. Thanks again, Stephanie. 
Villatoro:
Thanks Alexa. 
OUTRO: 
This podcast is provided for informational purposes only and statements made by Strategic Treasurer, LLC on this podcast are not intended as legal, business, consulting, or tax advice. For more information, visit and bookmark strategictreasurer.com.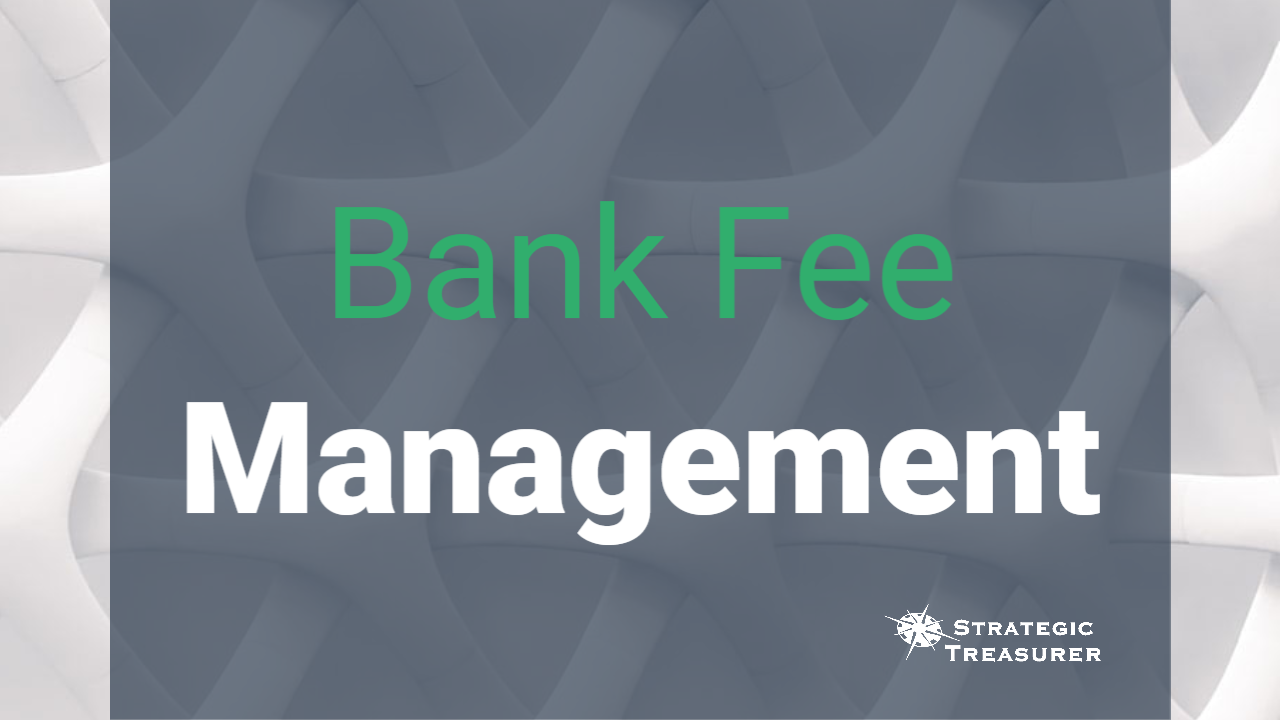 Strategic Treasurer's Bank Fee Management Program
Strategic Treasurer's Bank Fee Management program is a comprehensive package that provides a level of service beyond what a software program or basic outsourcing can offer.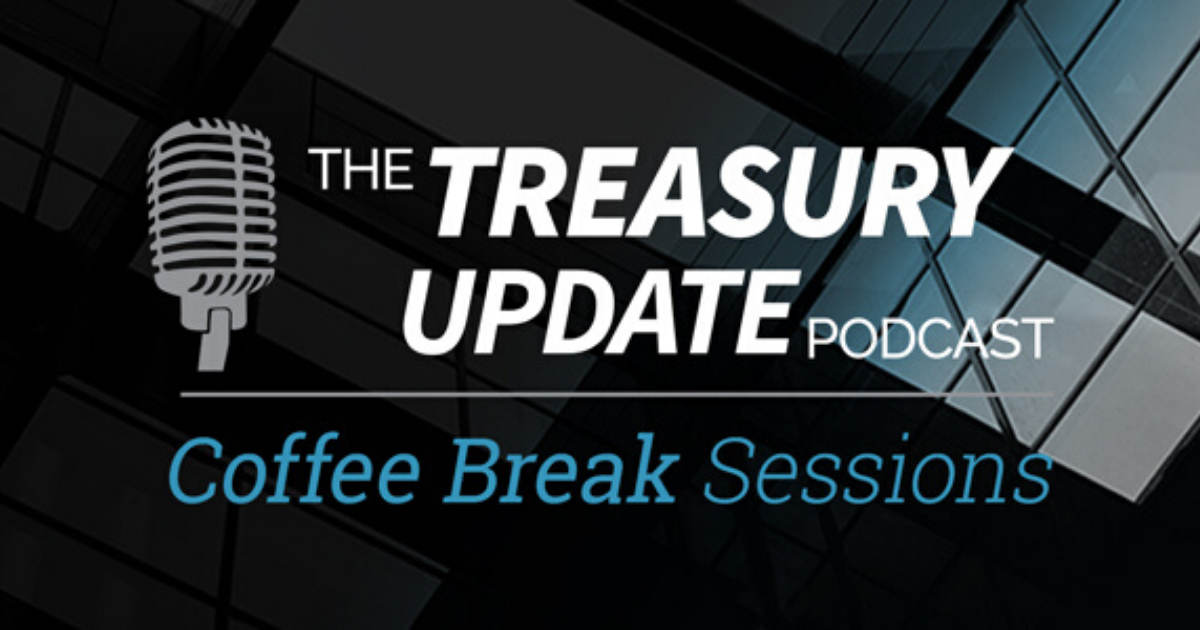 Coffee Break Sessions – A Part of the Treasury Update Podcast
A part of the Treasury Update Podcast, Coffee Break Sessions are 6-12 minute bite-size episodes covering foundational topics and core treasury issues in about the same amount of time it takes you to drink your coffee. The show episodes are released every first and third Thursday of the month with Special Host and Treasury Consultant Alexa Cook of Strategic Treasurer.