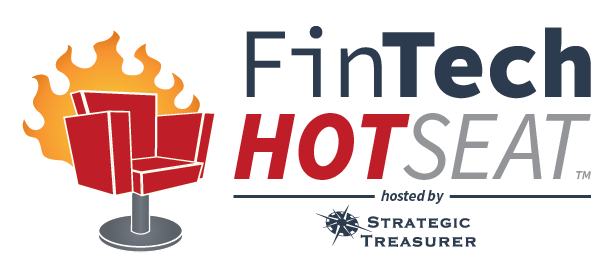 For the sixth consecutive year, Strategic Treasurer is bringing the FinTech HotSeat program to AFP 2020! Below, you can register for the live discussions and take a look at how last year's went.
2019 Replays
More Information
2020 FinTech HotSeat Sessions
2020 FinTech HotSeat Discussion recordings will be available soon.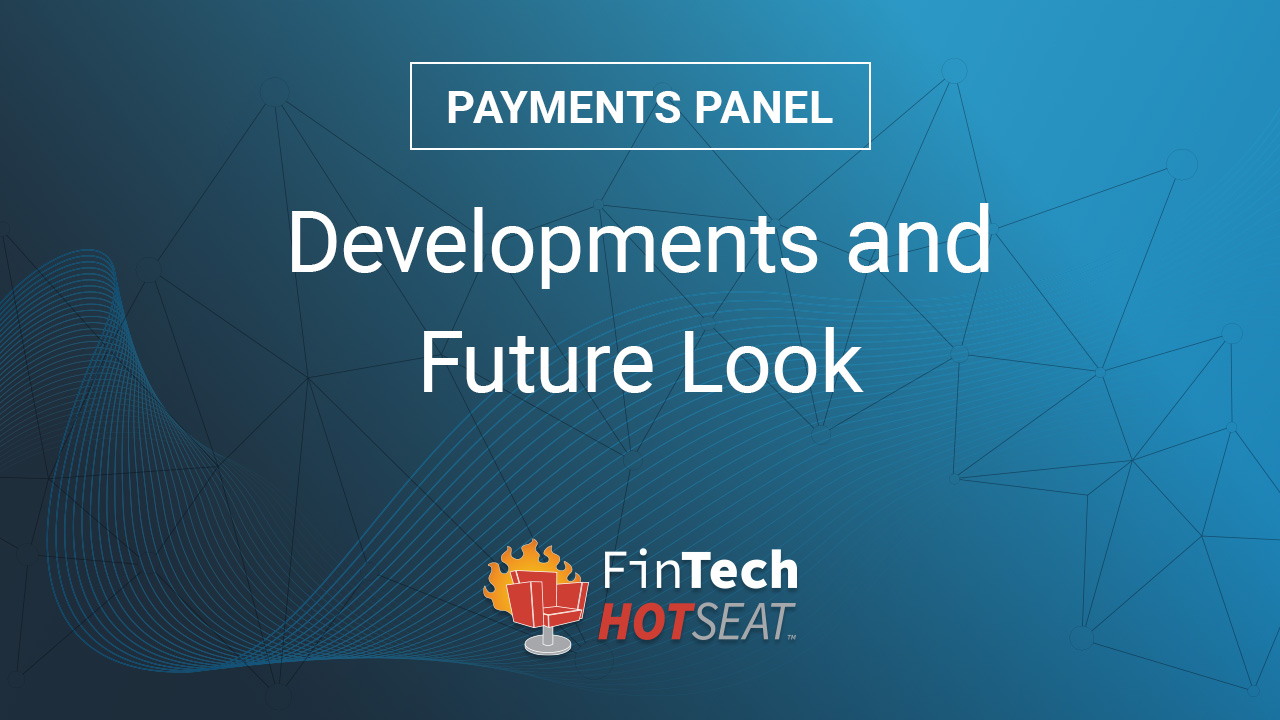 PAYMENTS PANEL
Developments & Future Look
The ongoing adoption of new payment channels and types across the world is both impressive and confusing. What is going on with: card, same-day ACH, RTP, SWIFT gpi; etc.? What is experiencing rapid adoption and what will change? These new payment types impact customer/vendor care by impacting the process. What does a corporate need to do?
Has the WFH/remote work situation created a situation for great change that will be squandered? Leveraged? How do we calibrate and optimize our priorities of: liquidity, visibility, efficiency and security? This session is geared towards: Treasury leadership, AP professionals; Technologists and Payment professionals at banks and payment companies.
Panel Moderator:
Dave Robertson, Deluxe
Panelists:
Doug Cranston, Bottomline Technologies
Sylvia Rodee, Fifth Third Bank
Leigh Moore, Visa
Craig Jeffery, Strategic Treasurer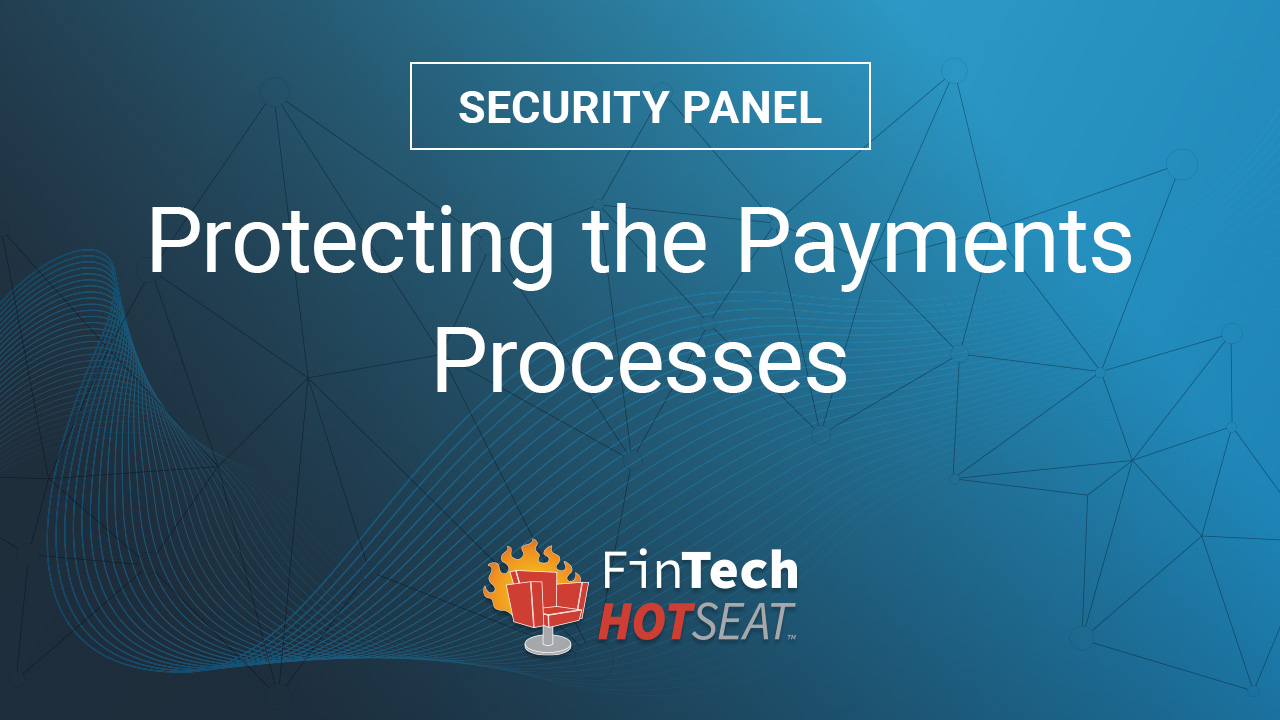 SECURITY PANEL
Protecting the Payments Process
Cyberfraud attacks have been escalating in normal times. In the WFH environment the attacks have accelerated further with a net 46% of corporations indicating increased attacks and attempts. What is causing the greatest amount of concern now and what will supplant that in the future?
What mindset changes and activity shifts are required? What are the right security roles and how can they properly collaborate? Will we ever be able to coast? What steps must treasury take to continually improve payment security?
Panel Moderator:
Doug Hartsema, Hartsema Group
Panelists:
Chris Gerda, Bottomline
Scott Lambert, Cigna
Mohammed Al-Zraiqat, Bottomline
Craig Jeffery, Strategic Treasurer
2019 FinTech HotSeat Sessions
Best Practices TMS Implementation - BELLIN
Implementing a Treasury Management System is inevitably challenging, but approaching it carefully and following best practices can help your organization get the most out of the system you've invested in and can help you avoid pain points in the process. Hung Nguyen from BELLIN shares his insights with Craig Jeffery, Managing Partner at Strategic Treasurer, LLC, on how to beat the challenges and ensure your implementation meets with smooth success.
Simplifying the Banking Experience - Wells Fargo
Wells Fargo is using technologies such as APIs to "bring the bank to the customer" and service pain points in financial workflows. Craig Jeffery, Managing Partner at Strategic Treasurer, LLC, sits down with Chad Dickson to find out how Wells Fargo is working to incorporate their banking services directly into customer systems, facilitate secure and efficient workflows, and partner with fintechs to bring customers the best experience possible.
The Next Generation of Treasury Technology - Kyriba
How are emerging technologies, such as AI and APIs, intersecting with treasury workflows today, and how will they affect treasury in the near future? Stephanie Villatoro, Senior Consultant at Strategic Treasurer, LLC, sits down with Thierry Truche from Kyriba to discuss the next generation of treasury technology. Thierry shares insights on the current and impending impacts of new technology on treasury connectivity, forecasting, and reconciliations.
The Future of Treasury Technology Panel Discussion
In this panel discussion on Treasury Technology, we covered AI, security, automation, real-time payments and processes, consumer applications vs. corporate, and how treasury professionals will relate to technology in the coming years. The conversation helps bring much-needed clarity and understanding to an area that is both important and confusing for many financial professionals today. With a bank, a fintech, a network, and a consulting firm each represented on the panel, the discussions lend a rich nuance and insight to the treasury technology space.
The Future of Treasury Payments Panel Discussion
This B2B Payments panel discussion delves into the past, present, and future for banks, fintechs, and customers, helping to bring clarity and understanding to an area that is both important and confusing for many financial professionals today. Topics included collaboration between banks and fintechs, payment volumes, security, data, and the need for straight-through processing (STP). With a bank, a fintech, a network, and a consulting firm each represented on the panel, the discussions lend a rich nuance and insight to important topics in the B2B payments space. 
Watch the 2018 FinTech HotSeat Sessions
Does Your Treasury Technology Fit? - Bottomline Technologies
Join Strategic Treasurer's Managing Partner Craig Jeffery along with Bottomline Technologies' Senior Solutions Engineer Jamie Florio as they discuss why one size doesn't fit all, and some of the key factors that should be considered when architecting and investing in a solution.
TMS Selection - ION Treasury
Michael Kolman of ION Treasury and Craig Jeffery of Strategic Treasurer exchange ideas on the Treasury Management System landscape and key differentiators to look for when considering a TMS. The Fintech HotSeat segment was filmed live at the 2018 AFP conference in Chicago. 
Why Modern Treasury Technology Matters - GTreasury
Alok Tyagi of GTreasury and Craig Jeffery of Strategic Treasurer, live at the AFP Conference in Chicago, discuss the importance of modern technology in the context of treasury. They address challenges of using spreadsheets, concerns to consider when changing TMS systems, and the technology treasury professionals should be thinking about.  
Transforming Mid-Market Treasury - TreasuryXpress
Craig Jeffery discusses the transformational impacts of technology on treasury with Thomas Leitch and Anis Rahal of TreasuryXpress live on the conference floor at AFP Chicago 2018. Listen to learn more.
Better Cash Management with Netting - BELLIN
Live from the AFP Conference in Chicago, Melody Hart of Strategic Treasurer and BELLIN's Lena Pennington discuss the importance of netting for companies of all size, the cost savings, and issues to consider before implementing a netting project. 
The Future of Treasury - Kyriba
Live from the convention floor at the AFP Conference in Chicago, Bob Stark of Kyriba and Stephanie Villatoro of Strategic Treasurer talk about how technology is impacting treasury. Throughout this segment of the Fintech HotSeat, business intelligence and the Robotic Process Automation (RPA) are discussed and what treasury can do with the data. Watch this video for a ten-year forecast of what may come in the future of treasury technology! 
Next Generation Banking Services - Finastra
Kevin Peak, Senior Consultant with Strategic Treasurer, interviews Robert Mancini, Head of Payments at Finastra, live from the convention hall floor at the AFP Conference in Chicago, IL. Hear about current challenges and opportunities, and how the API economy is enabling innovation and collaboration for banks and their business and corporate customers.
Simplifying the Client Business Experience - J.P. Morgan
Glen Solimine and Kevin Heins of J.P. Morgan join Debbi Denison of Strategic Treasurer live on the floor of AFP Chicago to discuss new initiatives and technologies that make possible a simplified client business experience.
Digital Banking - Capital One
Craig Jeffery, Strategic Treasurer's managing partner talks with Phil Beck, Head of Treasury Management at Capital One, on the floor of the AFP Annual Conference. They discuss the major ways that the corporate banking experience is being transformed. This change is the result of new capabilities driven by technology and new ways of thinking influenced by consumer expectations and experiences in other domains.
The Right Way to Manage a Hedging Program - GPS Capital Markets
Stephanie Villatoro of Strategic Treasurer and David Pierce of GPS Capital Markets discuss the right way to manage a hedging program live on the exhibit hall floor of the AFP Conference in Chicago, IL. Listen in on their conversation for insights on what to consider when starting a hedging program or enhancing an existing program.
AI & Big Data Disrupting Cash Forecasting - Cashforce
Mark O'Toole and Nicolas Christiaen of Cashforce are interviewed by Craig Jeffery of Strategic Treasurer at the AFP Conference in Chicago, IL. Defining big data, how treasury and finance can use the data, and the future of machine learning in the industry are covered. Listen in as they give examples and perspective on what is happening with cash forecasting.