To better support the industry's professional development, Strategic Treasurer offers 1.2 CTP credits for select on-demand webinars and 0.6 CTP credits for Treasury Update Podcast episodes when an accompanying  quiz is taken and passed (80% or higher). Webinars and episodes with available credits are located on this page. The quiz link is in each post.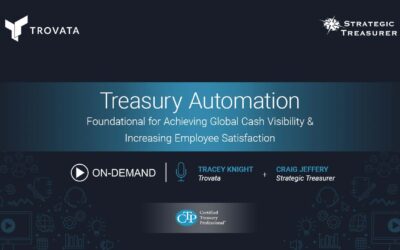 Within our increasingly digital world, the volume of bank data continues to grow exponentially. To gain critical visibility into your cash flow and to position your organization for growth, it's becoming imperative to establish a baseline of automation for your treasury department. In this session with Tracey Knight, the VP of Client Success at Trovata, discover how you can empower your team to perform more strategic analysis that propels your business forward while increasing both visibility into your cash flow and team satisfaction and retention through innovative automation technologies.
Treasury Update Podcast Episodes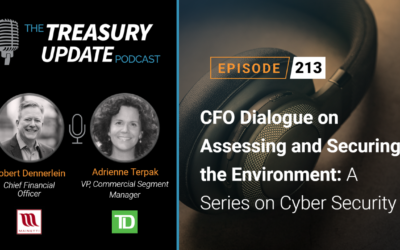 There are two types of companies, those who have been attacked, and those who will be attacked. In this podcast, we look at a specific example of a fraud attack in the manufacturing sector. Joining Craig Jeffery on this podcast are Adrienne Terpak of TD Bank and Robert Dennerlein of Mainetti. They cover topics like assessing and understanding the threat, training, insurance, and assignment of roles.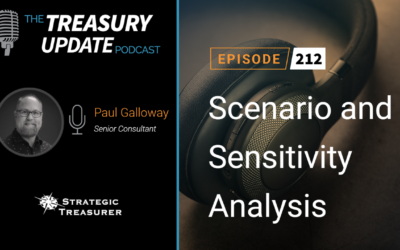 Rising interest rates, geopolitical issues, inflation, and supply chain disruptions all play a major role in your decisions about acquisitions, product investments, and raising capital. Putting together a well-rounded analysis before making decisions may change how and when you approach each investment. In this podcast, Craig Jeffery and Paul Galloway of Strategic Treasurer discuss the differences between scenario and sensitivity analysis.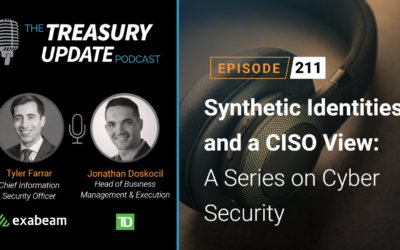 A few years ago, most of our business was done in person, and your personal identity was showing up with your face and signature. As we move to a remote, digital work environment, creating Synthetic Identities is becoming easier and more common. In this podcast, Craig Jeffery of Strategic Treasurer talks with Jonathan Doskocil of TD Bank and Tyler Farrar of Exabeam on the importance of identity verification, education, and detecting compromised credentials.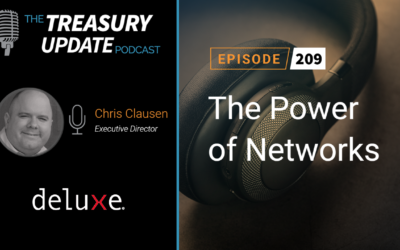 Where is there value in networks? How do you optimize your use of networks? On today's podcast, Craig Jeffery is joined by Chris Clausen from Deluxe Corporation for a conversation on the power of networks with a focus on accounts payable and accounts receivable.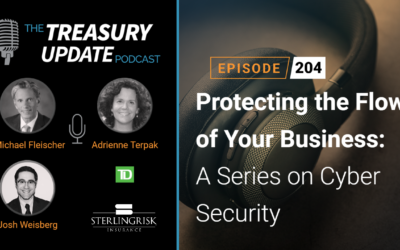 Cyber coverage is a cutting-edge product in the industry, but it is responding to a very dynamic threat. With the average cost of a cyber insurance claim now as high as $8MM USD, pressure is mounting for better cyber hygiene and security due diligence. In this podcast, Craig Jeffery sits down with Adrienne Terpak of TD Bank and two special guests from Sterling Risk to discuss key points on insuring your company against cyber-attacks, while protecting the flow of your business.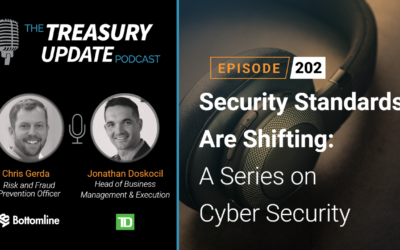 Host Craig Jeffery sits down with Jonathan Doskocil of TD Bank and Christopher Gerda of Bottomline Technologies for the second conversation in this series concerning cyber security. This episode covers topics including changing security standards, growing risks, and the duty placed on companies to protect their people, data, and assets.