Swift CSP
The one-stop shop for everything related to the Swift Customer Security Programme (CSP) so that you can complete your attestation.
Learn More
Need Help?
As crime continues to pay and fraud attempts increase, Swift has released its Customer Security Programme (CSP) to harden the endpoints of the Swift network. Launched on May 27th, 2016, Swift CSP supports all customer segments, whether directly or indirectly connected, in reinforcing the security of their Swift-related infrastructure.
Everyone with a Swift BIC must evaluate their environment and attest to be in compliance. Swift users must always conduct their own analysis of the suitability of a Cyber Security Service Provider for their purposes. Worried about doing this on your own? Strategic Treasurer can help guide you through this process.
Swift CSP is articulated around three mutually reinforcing areas:
Learn More
Each of these webinar replays go into more detail about Swift CSP and what you need to know.
SWIFT's Payment Strategy Refresh
Hear how the new payment strategy can influence your understanding of payments whether you are a treasury or payments professional. This has applicability to SWIFT members and those not on the network. This covers even if you aren't a SWIFT member. APIs, pre-validation, etc. help us to contemplate the new world of control, payments and what is new at SWIFT.
Payment Controls: Security & Monitoring
This session will cover sanction management, controlling the payment process and some specific elements of the mandated SWIFT Customer Security Programme (CSP). Join us for this overview on payment security and the chance to ask questions.
Payment Transformations
On this episode of the Treasury Update, Host Craig Jeffery joins Kalyani Bhatia, Head of Business Innovation for the Americas & UK Region at SWIFT, to examine payment transformations across the globe. They engage in a wide-ranging discussion covering the latest trends around payment challenges, optimizing newer technologies, enabling instant and frictionless payments, and more. Listen in to this lively discussion to learn how global banks are preparing to leverage new platforms.
Know Your Customer (KYC) for Corporates
Why is KYC so important for corporates? Host Craig Jeffery sits down with Muriel Dewingaerden, Product Manager of KYC Compliance Services at SWIFT, to discuss KYC for corporates. They provide valuable insights on the evolution of KYC, the challenges corporates are facing today, streamlining the compliance process, KYC solutions and more. Listen in to learn how to protect your company from doing business with organizations or individuals involved in illegal activity.
Strategic Treasurer Can Help
Are you ready for your Swift CSP attestation?
We're ready to help. Whether you connect through a Service Bureau or have your Swift infrastructure in-house, an attestation is required this year—and the security requirements are more robust than the controls that most treasury departments currently have in place.
Do you know where yours fall short?
Outsource the Headache
Strategic Treasurer will come onsite to perform an assessment and provide you with complete documentation, detailing areas where you are in compliance and areas for improvement, including the next steps needed to bring you into compliance before the deadline.
The Bottom Line
We want to make sure you're in compliance and will do anything we can to help you. For more information, fill out the form below and one of our dedicated team members will reach out to you.
Upon submission, your information will be passed to one of our team members to follow up with you. If you encounter any issues or have an urgent request, please don't hesitate to reach out to ky@strategictreasurer.com.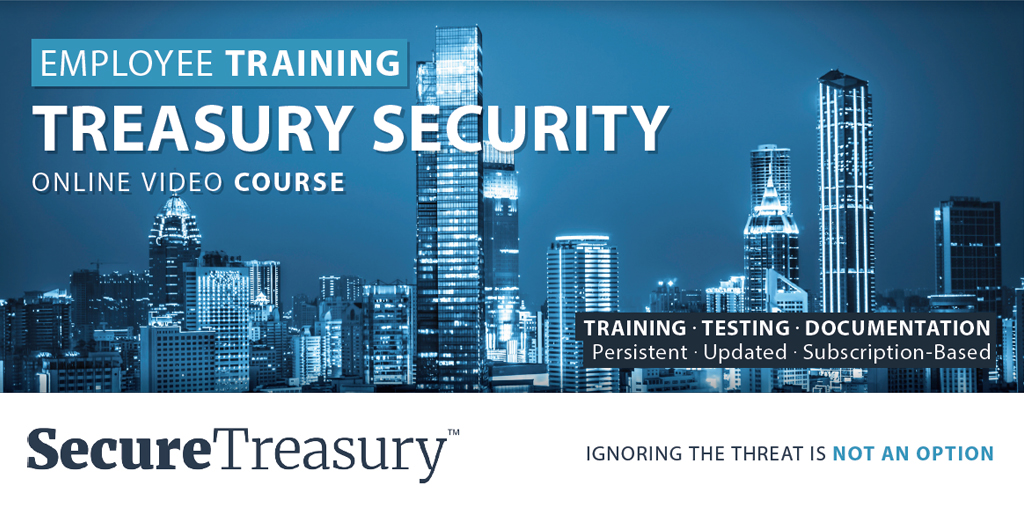 Whether you're required by Swift's CSP or aiming to keep your organization ahead of the rising threat, a SecureTreasury™ course subscription will keep your team compliant and better prepared to spot fraudulent activity before it results in a loss.
Please share with your colleagues.