Session 10
What is a Controller?
What is a controller? Coffee Break Session Host Alexa Cook talks with Kyle York, Corporate Controller at Commercial Contracting Corporation, to discuss the roles of a controller. They provide an overview of the controller's function, how the position can vary across the public and private sector and its different levels. Listen into this short discussion to learn more.
Host:
Alexa Cook, Strategic Treasurer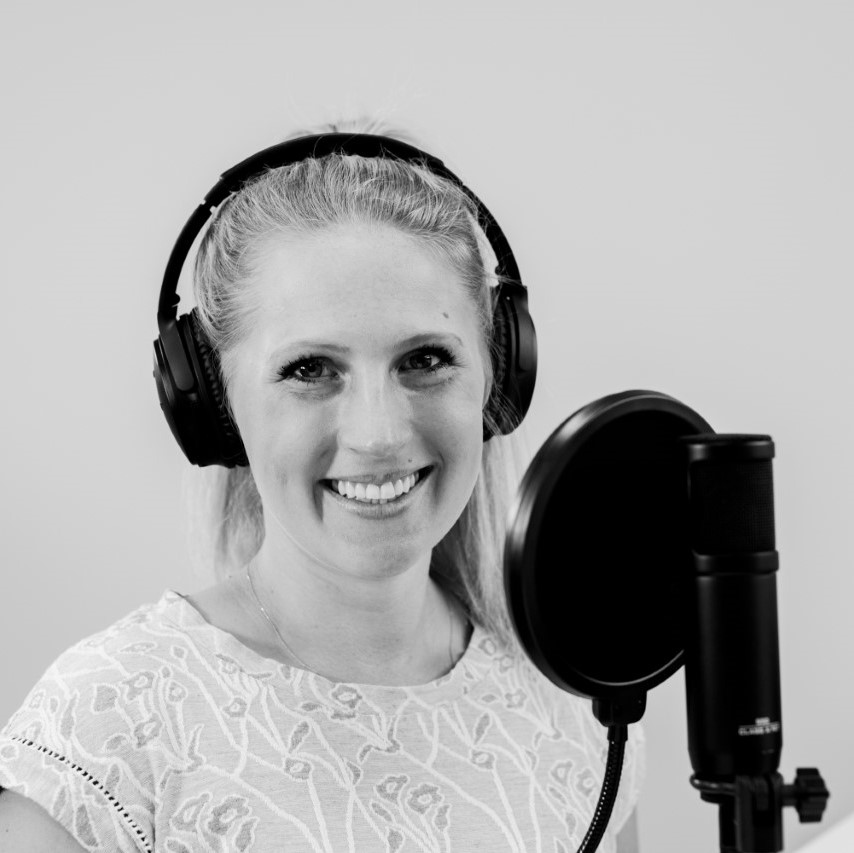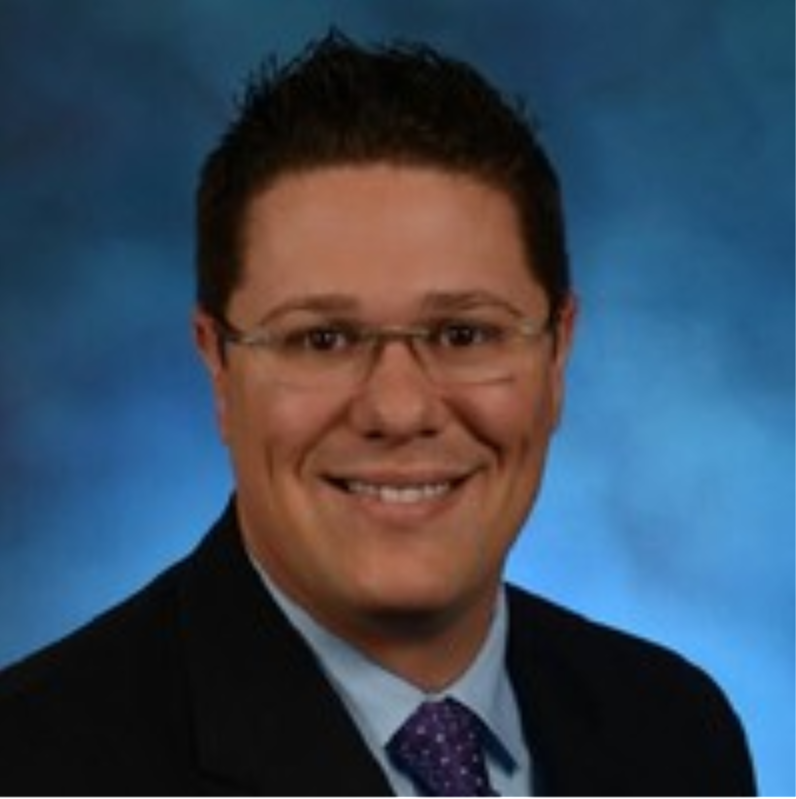 Episode Transcription - CBS Episode 10: What is a Controller?
Alexa: 
Hey guys, welcome to the Treasury Update Podcast coffee break session, the show where we cover foundational treasury topics and questions in about the same amount of time it takes you to drink your coffee. 
Alexa: 
Hi, everyone. Welcome to the Treasury Update Podcast coffee break sessions. This is your host, Alexa, and I am joined today with Kyle York, who is a corporate controller with Commercial Contracting Corporation. I'm actually really excited that Kyle is here today because him and I used to work together a couple of years ago, and he's just got a lot of controller experience. Right now, he's with a privately owned construction company, but he has auto industry experience. He was a divisional controller. He's been a unit controller, so he's got a lot of controlling experience. So thank you for joining me today, Kyle. 
Kyle York: 
Thanks for having me Alexa. Pleasure to be here. 
Alexa: 
So let's just jump right in. I keep saying the word controller. What is a controller? 
Kyle York: 
Basically, what a controller is, is like the last line of defense for the finance accounting aspect of a company. We do basically the closing of the books, the forecasting for the company, the account reconciliations, just making sure that the profit and loss is at a sustainable level so that the company can be successful in the long run. 
Alexa: 
Okay, so you basically make sure the P&L looks good for not only the short term stuff. When I say short term, I'm thinking the account recs. You're also looking at the foreseeable future. 
Kyle York: 
Correct, yep. 
Alexa: 
Okay. 
Kyle York: 
We do a lot of the forecasting, and budgeting kicks off with our group. Here's our baseline. This is where we think we should be, and then we get the input from the operational aspects of the country. 
Alexa: 
I mean, you just alluded to it, that you kick off the forecast, but what else do controllers do? 
Kyle York: 
Well, I have a team of seven people underneath me. We do anything from billings, to receivables, to payables, to contract management, to payroll. It's basically just encompassing the entire accounting function under one umbrella, leading all those different aspects of the financials of the company to make sure that everything is running as it should, and there are no loopholes. 
Alexa: 
Okay. So I guess, true to the name, you're the control or you're controlling the money. 
Kyle York: 
Yes, exactly. 
Alexa: 
Interesting. I guess at the beginning I said you have a number of controller roles over the past few years. I know that they were in both public and private companies. Do you maybe want to walk us through some of the differences that the controller roles would carry in public versus private? 
Kyle York: 
What I've noticed when I first got here in the private company, is that we are much more relaxed with our deadlines. We don't have any governmental regulations on reporting to SEC filings or anything of that nature. We really just make sure that our owners and our bank is happy with all of our financials. We do have a big audit company that does come in and does a yearly audit. From the aspect of public versus private, we are just a lot more, not fly by the seat of our own pants, but controlling our own destiny, versus having the SEC or a regulatory affairs company controlling our destiny, if you will. 
Alexa: 
I mean, I know in my experience working for public companies, those are more regulated because you're owned by shareholders, so that's a little bit different. There are more demands in order to be publicly owned and traded with shareholders. So I guess that makes a lot of sense. 
Kyle York: 
Yep, and we are actually an employee owned company. Our owners are actually also our employees. So we do have skin in the game and we do want our business to succeed. 
Alexa: 
I guess this will pertain more to your previous roles. But I know, in some companies, there's been multiple controllers. You've been a divisional controller, a reporting unit controller, and now you're a corporate controller. Why are there so many controllers in a company? 
Kyle York: 
It really depends on the size of your company. I know at our previous experience, we were about a $9 billion company. So you have a bunch of people consolidating that information into one reporting package for that divisional or unit, and then they submit that to the upper controller, who then consolidates it even further to become the group financials. So it's really just making sure that you're … in a bigger company, making sure your individual silo is doing well and performing and reporting that, and then submitting it to the bigger company, if you will, to make sure that they're consolidating and the company's doing good on its own. 
Alexa: 
Okay. So it sounds like with many controller functions, those different levels are to make things more scalable, like … 
Kyle York: 
Much easier to complete on a smaller level and then just being able to hit the high points of what the discrepancies are or any variances that you need to explain. 
Alexa: 
Okay. So it's more scalable and I guess just more manageable. You pass things up to the next rung on the ladder. 
Kyle York: 
Correct. 
Alexa: 
Okay. Before I wrap this up and go through the high level points, is there anything else you wanted to add on what a controller is, or what they do, or what you love about your job, or anything like that? 
Kyle York: 
I mean, I've always loved accounting and finance. Also, I'm a nerd in that aspect, if you will. It's just, I feel like some people feel like we are the people that say no to everything. We're not. I understand that people have their wishlists, but unfortunately, those wishlists aren't always viable for the longterm health of the company. So it's not that we're trying to be jerks or mean or anything when we say no to that acquisition, or that appropriation request, or that spending. It's just that we don't have the emotion into it like an operational individual does. We're just more looking at the black and white, the financials, does this make sense in the long run? 
Alexa: 
Okay. That's actually a good way to lead into the wrap up. So I feel like you just said that you're the gatekeepers. You don't really have a bias on certain projects. That gives you the more objective view on things. So controllers serve as the objective perspective on a lot of spend. They really make sure that the P&L looks good, and a lot of forecasting duties kickoff in the controlling department. Then one other point I wanted to make was that, in private, controller roles are going to be a little more lax. You're reporting to the owners or to the partners. That's a smaller group of people, so there's probably more flexibility there. Then on the public side, it's more regulated through the different accounting standards or the SEC, and there are shareholders. With that, you have the 10-K filing, the 10-Q and all of that sort of thing, so it's a little more rigid than in the private sector. 
Kyle York: 
Correct. 
Alexa: 
I think that wraps everything up. Thank you, Kyle, for joining me on this. As usual, if you ever want to reach out to us or have any suggestions or anything like that, send us an email at podcast@strategictreasurer.com. Don't forget to tune in every first and third Thursday of the month for a new podcast. Thanks again, Kyle. 
Kyle York: 
Thanks for having me, Alexa. 
OUTRO: 
This podcast is provided for informational purposes only, and statements made by Strategic Treasurer, LLC, on this podcast are not intended as legal, business, consulting, or tax advice. For more information, visit and bookmark strategictreasurer.com.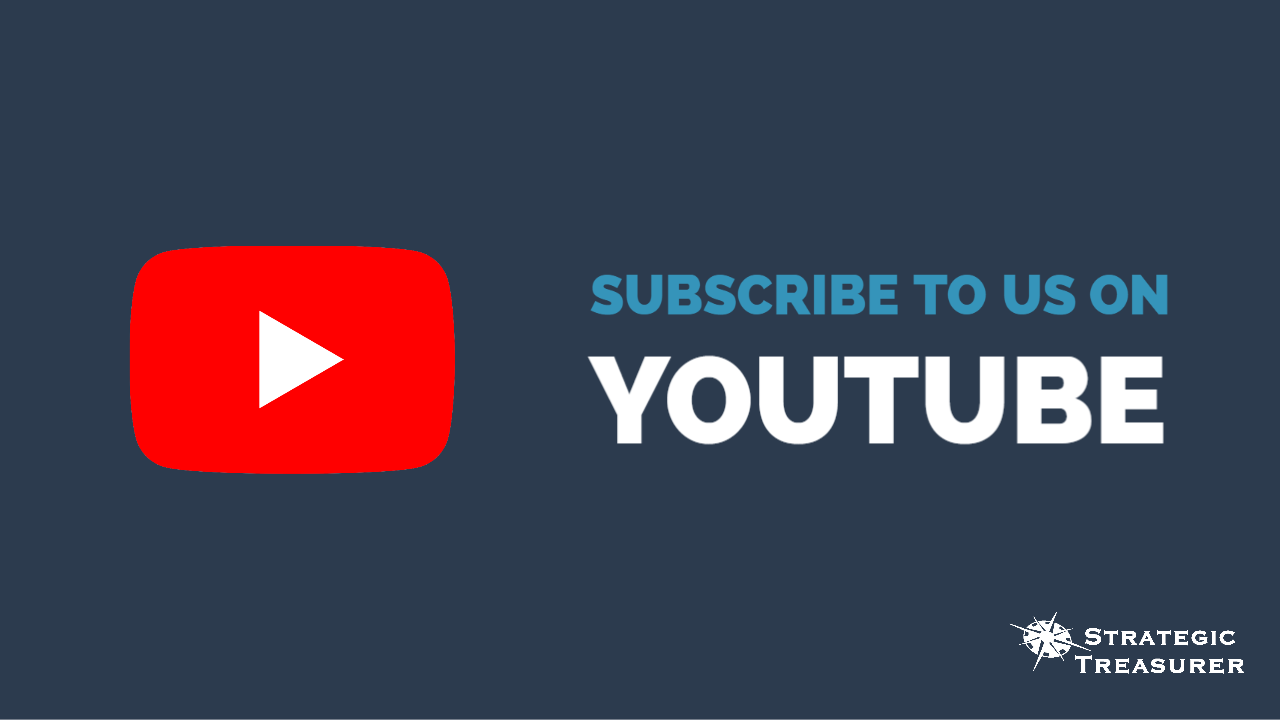 Strategic Treasurer's YouTube Channel
Want access to more great content? Subscribe to Strategic Treasurer on YouTube!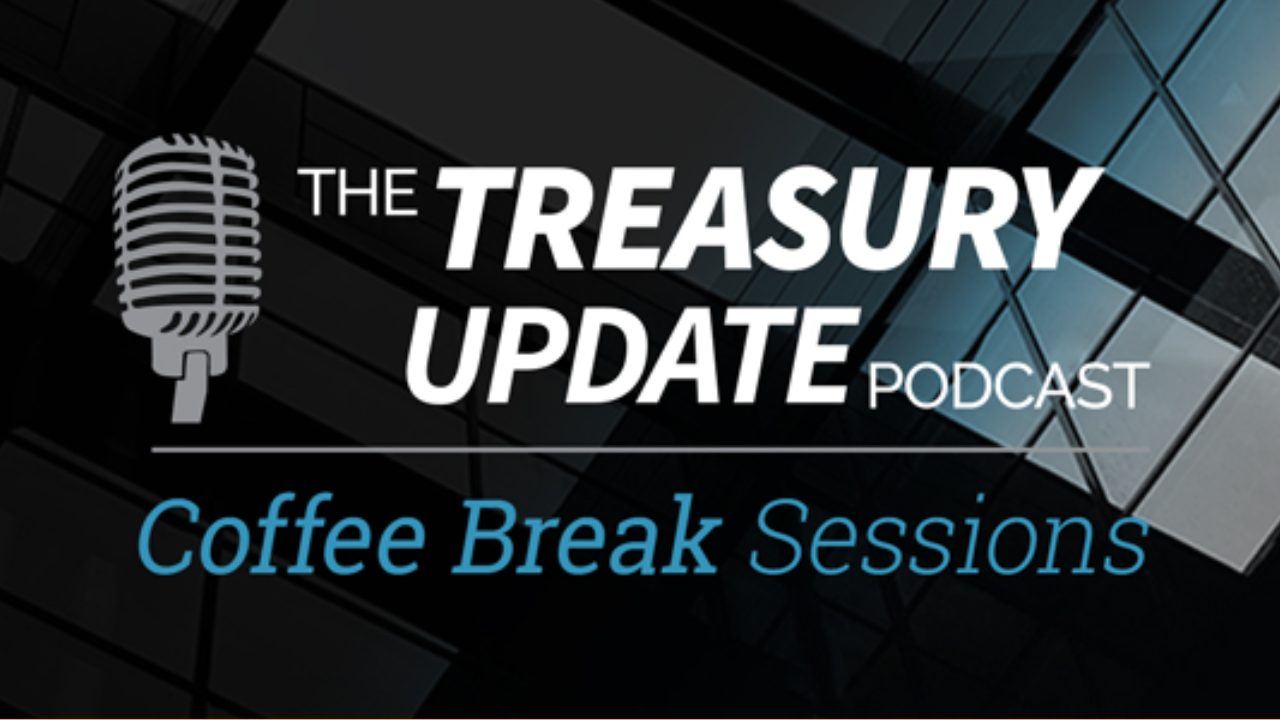 Coffee Break Sessions – A Part of the Treasury Update Podcast
A part of the Treasury Update Podcast, Coffee Break Sessions are 6-12 minute bite-size episodes covering foundational topics and core treasury issues in about the same amount of time it takes you to drink your coffee. The show episodes are released every first and third Thursday of the month with Special Host and Treasury Consultant Alexa Cook of Strategic Treasurer.