Episode 106
The Rise and Fall of Carry: Author Interview 2020
On this special edition of the podcast, Host Craig Jeffery interviews coauthor Kevin Coldiron on the book, The Rise of Carry: The Dangerous Consequences of Volatility Suppression and the New Financial Order of Decaying Growth and Recurring Crisis. Coldiron provides examples of and arguments that explain how the use of carry trades and the impact that excessive financial backstopping of natural volatility invariably creates greater volatility for all market participants and the global economy. This rapid growth of carry trades will inevitably lead to faster and deeper corrections that reflect an increasingly distorted market. Listen in as they discuss the concept of carry and its historical and looming consequences.
Host:
Craig Jeffery, Strategic Treasurer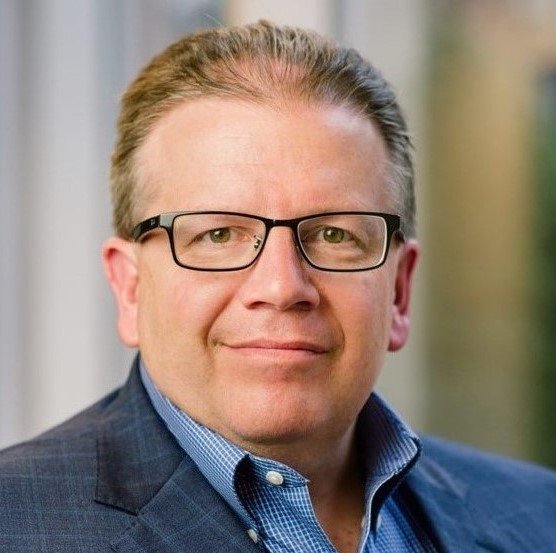 Speaker:
Kevin Coldiron, Author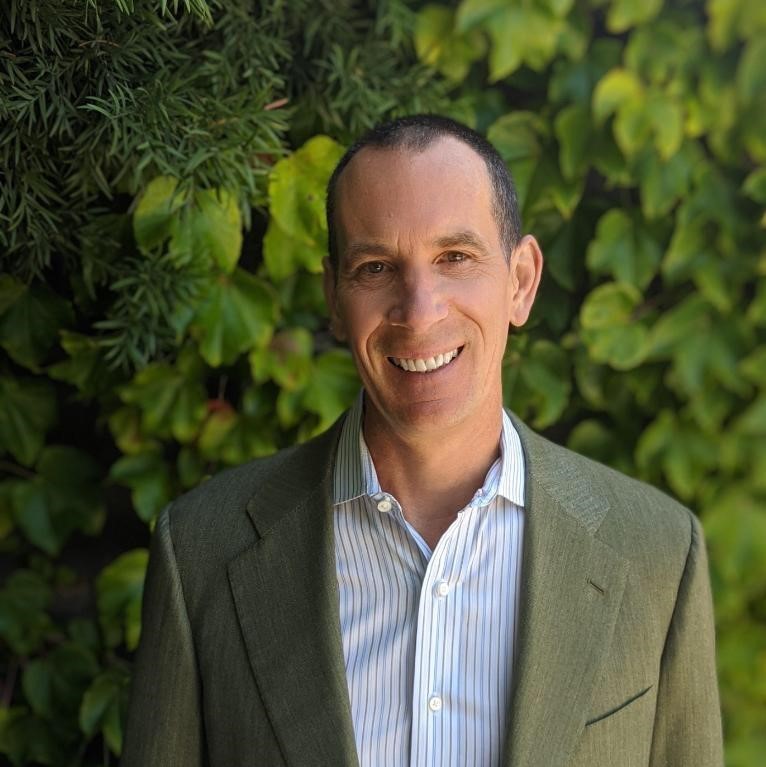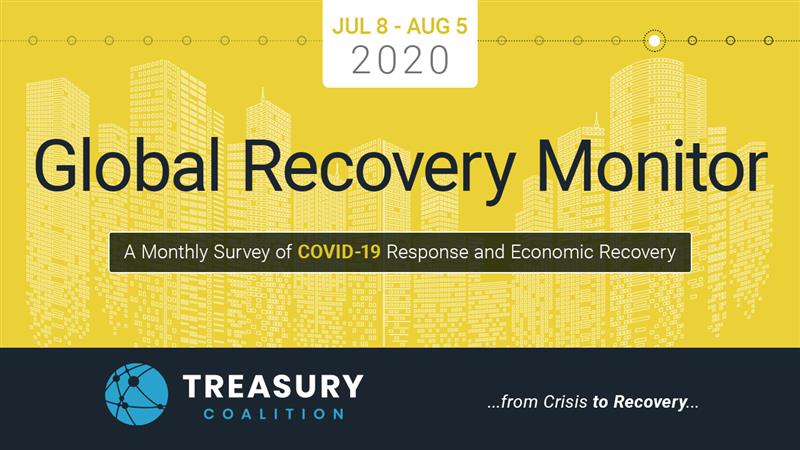 Take the Current Global Recovery Monitor
The Global Recovery Monitor provides rapid exploration and response reporting on major factors impacting treasury and finance organizations. We will release a new iteration of this micro-survey every month along with the previous survey's results so that together we can monitor the situation and best support our organizational responses.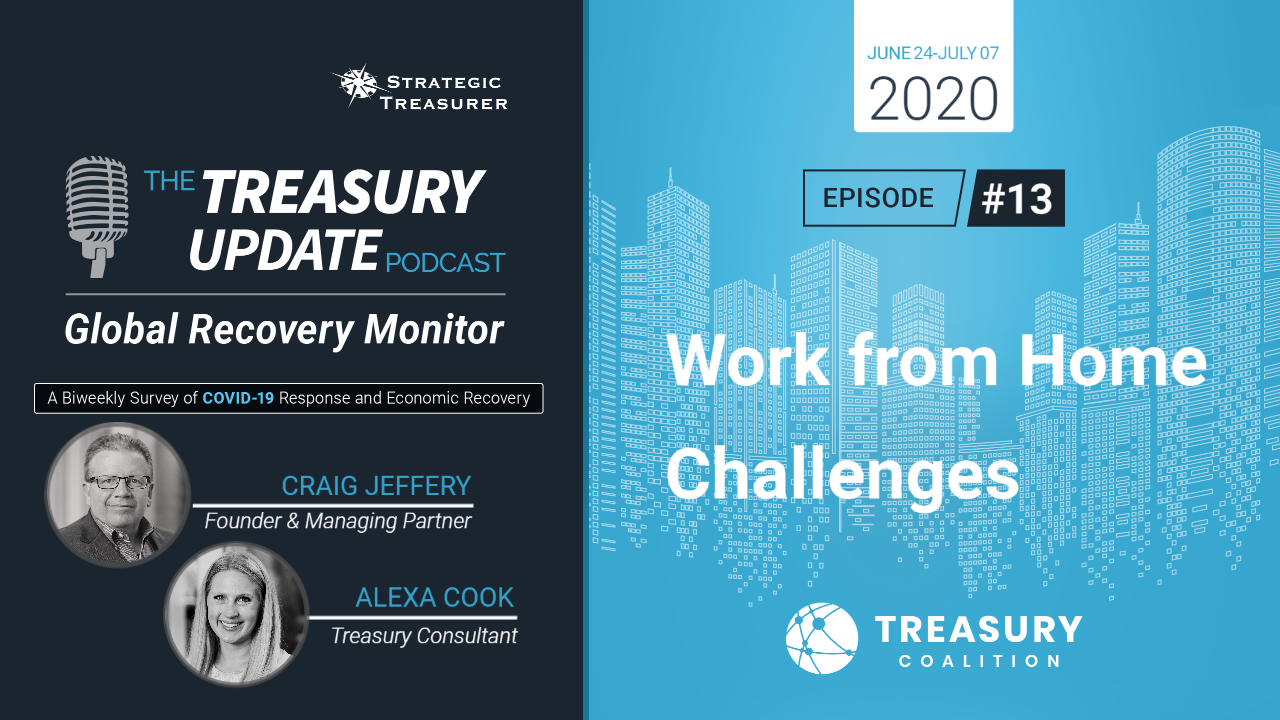 Episode 13 – Global Recovery Monitor Series: Work From Home Challenges
Series Host Meredith Zonsius catches up with Craig Jeffery and Alexa Cook of Strategic Treasurer on the 12th period results from the Global Recovery Monitor. Top headlines include significant challenges in the work from home environment, vendor payments slowing down, organizational outlook on liquidity positions, economic improvements, and health and financial normalcy. Listen in to this brief update as key findings are revealed on today's global state of recovery.