Episode 20
Faster and Better Payments
How much attention do payment transactions get in your day-to-day life? As a consumer, perhaps very little. As a treasurer, quite a lot – but will that always be the case? Can you envision a world in which payments are dead? On this episode of the Treasury Update Podcast, Strategic Treasurer's Managing Partner, Craig Jeffery, and TD Bank's Head of Corporate Products and Services, Rick Burke, discuss the convergence of changes taking place in developing technology and its applications for treasury.  From enriched payment formats to faster and better payments, major shifts are occurring that will impact the future payment experiences of not only individual consumers, but also institutional transactions.  Listen in as they share valuable insights into the future of payments and how treasurers can be prepared for substantial and disruptive changes.

Episode Speakers:
Craig Jeffery, Strategic Treasurer
Rick Burke, TD Bank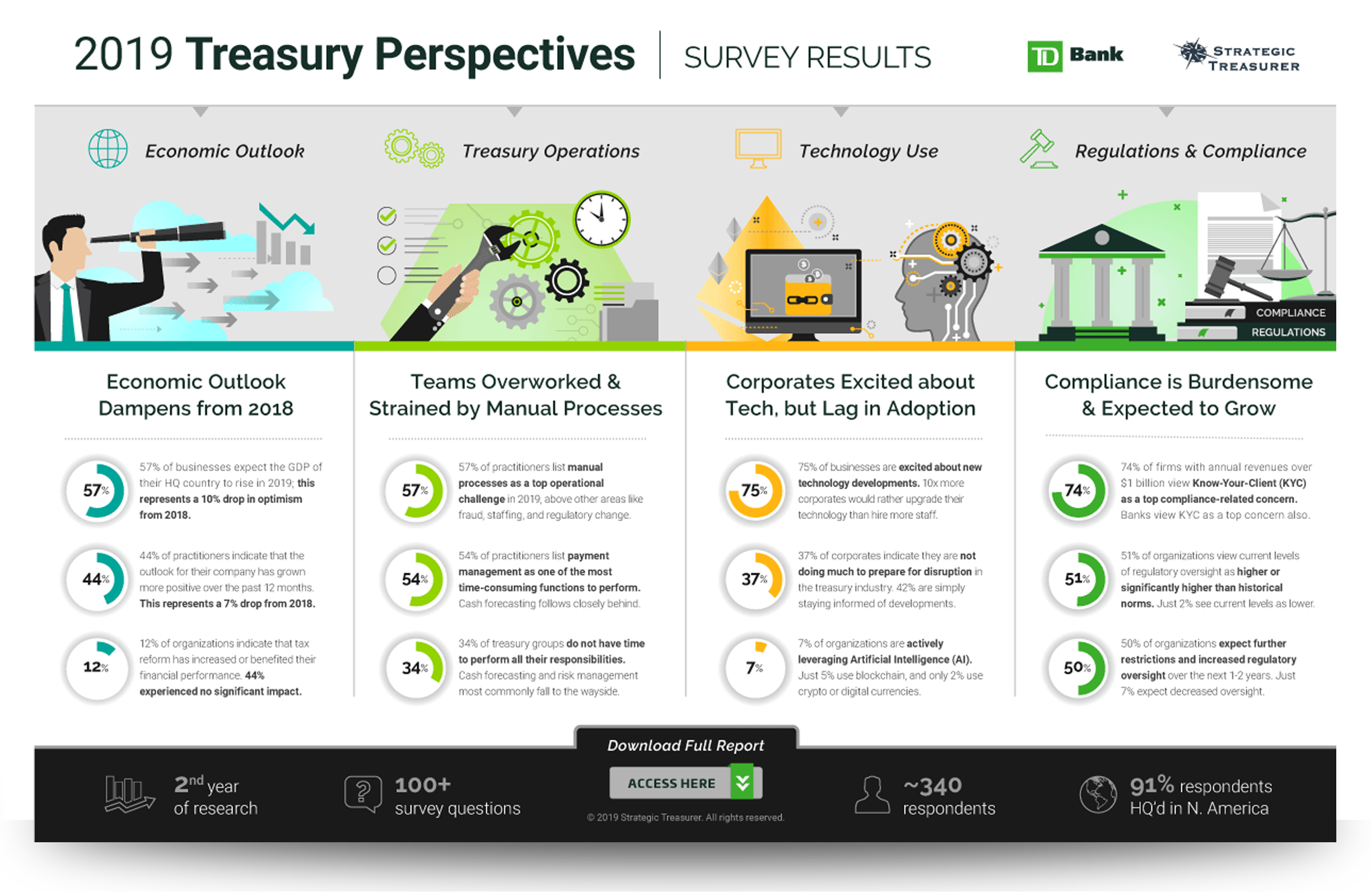 2019 Treasury Perspectives Survey
Results Report and Infographic
For the 2nd year running, Strategic Treasurer and TD Bank are proud to present the findings from the Treasury Perspectives Survey. This annual study polls treasury and finance professionals on their views regarding the economy, technology, industry innovation, and regulation to better understand top challenges and opportunities in the marketplace. In 2019, the survey captured data from 340 respondents operating primarily across North America and Europe.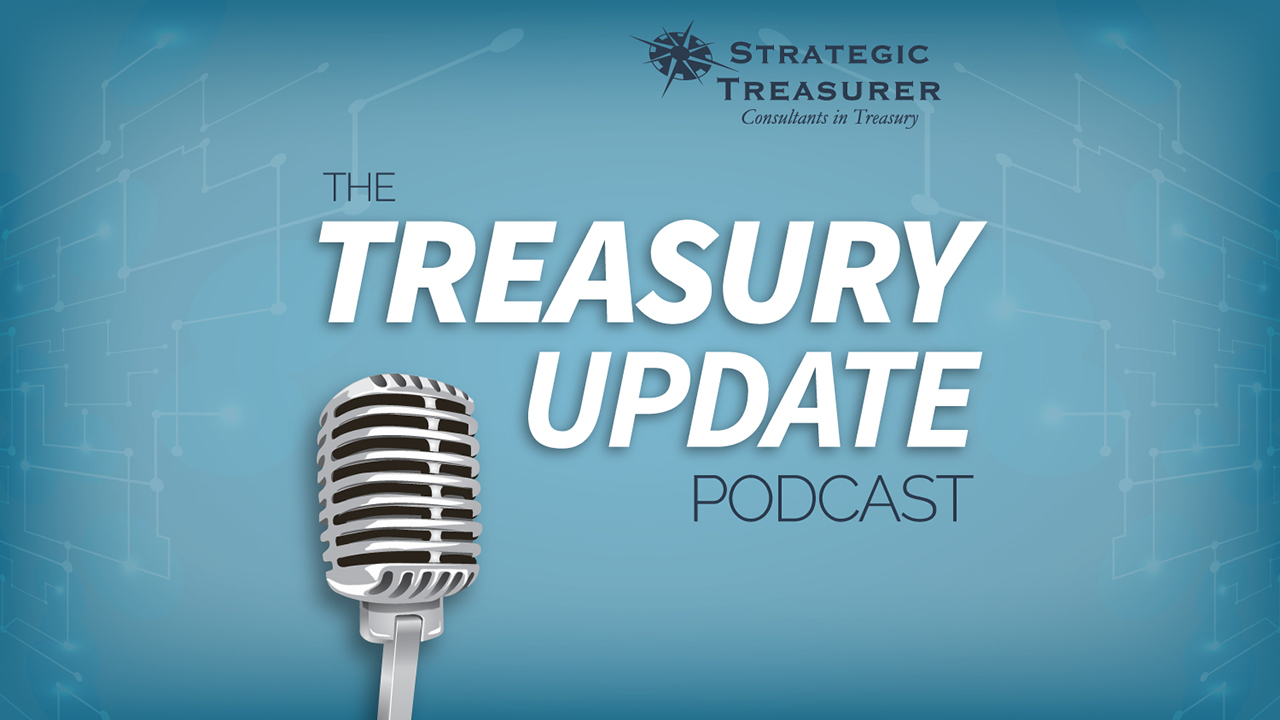 12 – Treasury Perspectives: Sensitivity to the Human Element in Security
Craig Jeffery of Strategic Treasurer talks with Tom Gregory, TD Bank's head of treasury management sales. They discuss the fraud environment and current statistics. Most interestingly, they explore a range of real-life fraud cases that have had either happy or unhappy endings and provide guidance to your organization to improve your odds for the former.