Survey Results 
Supply Chain Finance 
In 2019, the 2nd iteration of Strategic Treasurer's supply chain finance survey, developed in partnership with Kyriba, sought to pinpoint the unique factors that are ultimately influencing the evolution of the SCF space, both from a provider and user standpoint. Specifically, what is the spread or market share of bank and fintech solutions in SCF, and how is this mix changing over time? Also, how do corporates view the benefits and challenges of SCF, what drivers are pushing them to adopt or participate in programs, and how do these perspectives vary across buyer and supplier operations?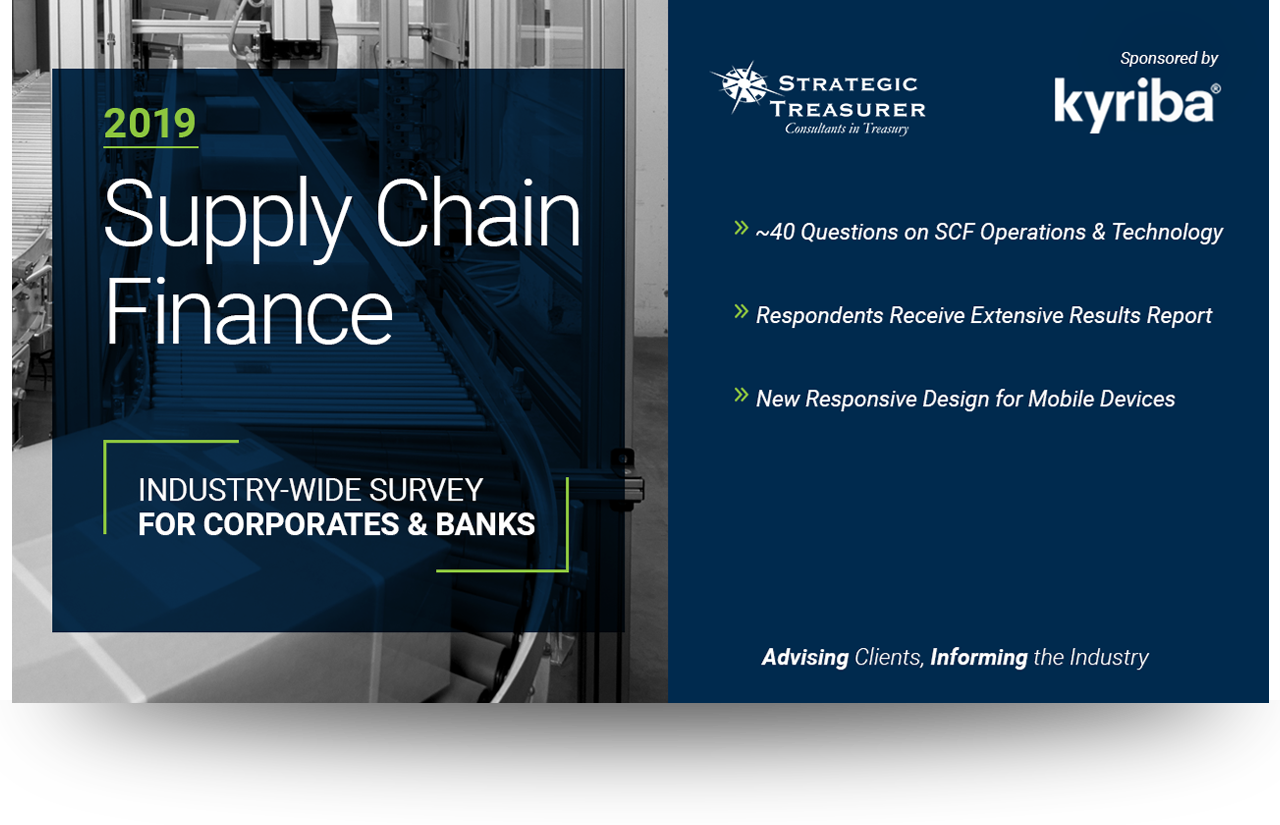 Depth of Coverage
The roughly 60 questions contained within this survey were categorized according to four areas:
SCF Solution Landscape
Corporate SCF Drivers
Buyer Perspectives
Supplier Perspectives
Access the Results Report
Thank you for your interest in our research.  Upon submission, you will be sent a link to access the report. It can take a few minutes to receive the email. If you encounter any issues, please don't hesitate to reach out to our team.