Survey Results
Higher Education
This survey, underwritten by Kyriba, identified the unique financial drivers, challenges, and areas of focus for higher education in 2020. Results from this survey are compared against data from the broader corporate environment and previous years in order to better understand how treasury and finance functions within higher education compared to other industries.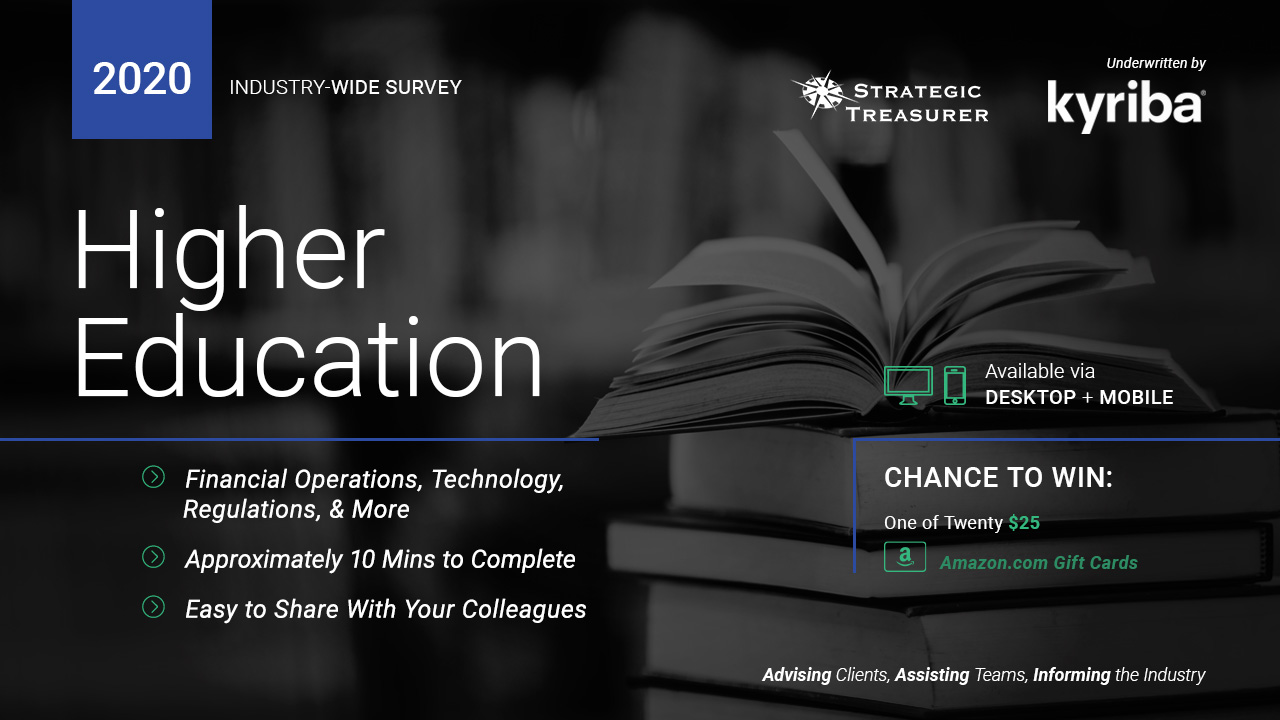 Depth of Coverage
This industry-specific survey is oriented towards treasury and finance practitioners operating within the higher education industry. Topics covered include banking services, student enrollment and regulatory changes, fraud management, and portals, purchasing cards, and refunds.
Access the Results Report
Thank you for your interest in our research.  Upon submission, you will be sent a link to access the report. It can take a few minutes to receive the email. If you encounter any issues, please don't hesitate to reach out to our team.