Survey Results
Cash Forecasting & Visibility
Strategic Treasurer's Cash Forecasting & Visibility Survey, developed in partnership with GTreasury, sought to understand the current trends in forecasting methods and technology, visibility and reporting, and technology use. What are your peers' practices surrounding these activities today? What kinds of technology do they use now, and what are they planning to invest in soon? This report seeks to explain what others in the treasury and finance industry are experiencing and doing to handle this challenging set of activities.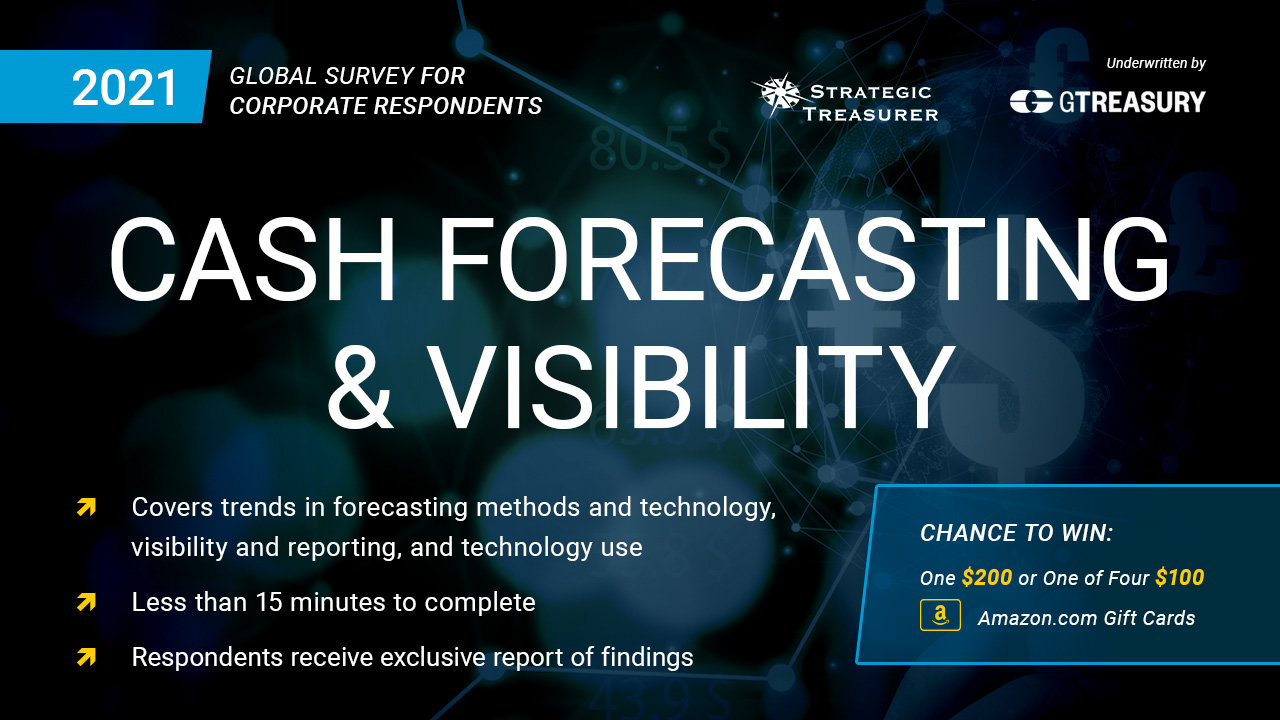 Depth of Coverage
This survey covered many topics, including:
Managing cash reporting and forecasting activities
Gathering the necessary balance and transaction data to forecast accurately
Plans to improve visibility, controls and efficiency over the next 12 months
Plans to focus significant technology spending to improve your capabilities
Access the Results Report
Thank you for your interest in our research.  Upon submission, you will be sent a link to access the report. It can take a few minutes to receive the email. If you encounter any issues, please don't hesitate to reach out to our team.