Survey Results
B2B Payments
Strategic Treasurer's B2B Payments survey, developed in partnership with Bottomline Technologies, sought to understand the shifting technologies, strategies, and practices used by organizations across the Business-to-Business (B2B) payments landscape. This study provides valuable insights related to the overall payments complexity and challenges being experienced by practitioners within the treasury and finance environment, and also sheds light on the unique solutions and tactics employed by organizations to optimize payment processes and maximize efficiency.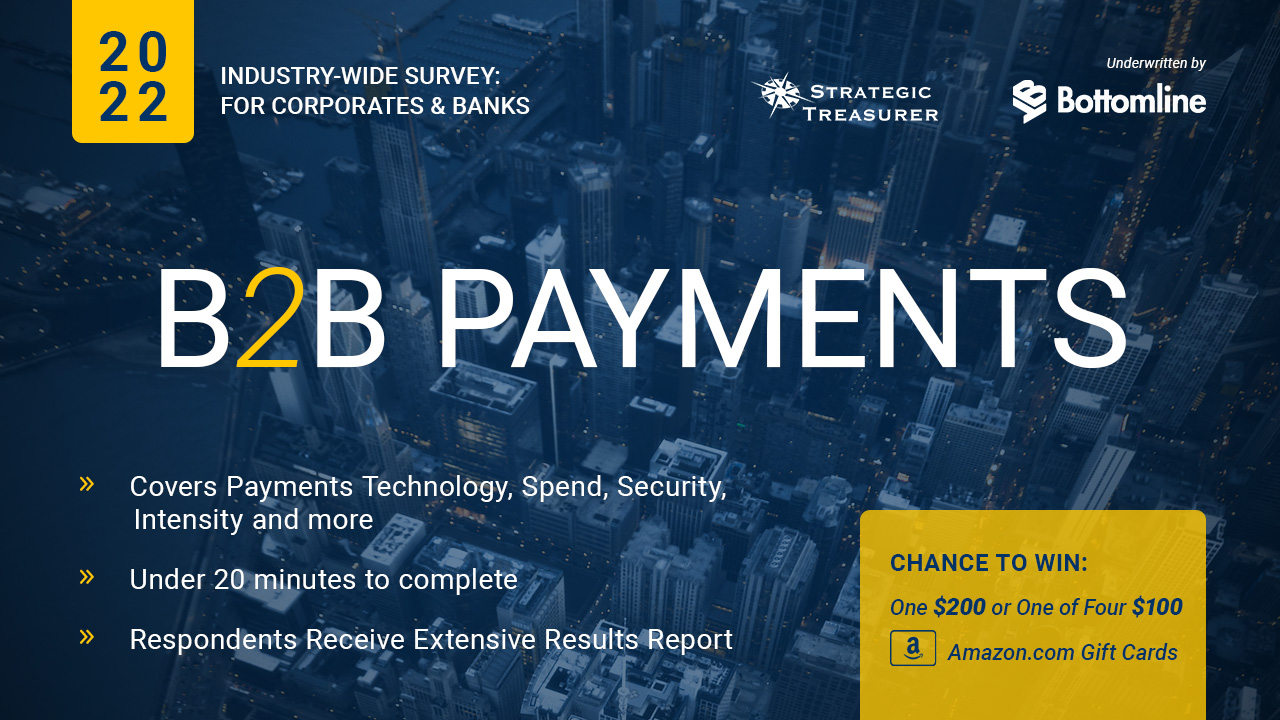 Depth of Coverage
The roughly 80 questions broken out across corporate and bank respondents covered many areas, including:
Payment Intensity
Challenges and Tech Use
Planned Payment Tech
Payment Security
Faster Payments
Electronic Payments
Working Capital & AP/AR
Payables Services, etc.
Access the Results Report
Thank you for your interest in our research.  Upon submission, you will be sent a link to access the report. It can take a few minutes to receive the email. If you encounter any issues, please don't hesitate to reach out to our team.