Survey Results
2022 Virtual Card Solutions
In a growing environment of electronic payments, organizations are seeking ways to make safer, faster, and more efficient processes where visibility and value are increased and exceptions and challenges are diminished. The 2022 Virtual Card Solutions survey, presented with Mastercard, offers a comprehensive evaluation of virtual card programs and performance by organizations along with expectations and plans for the future.
Read the report today with the button below!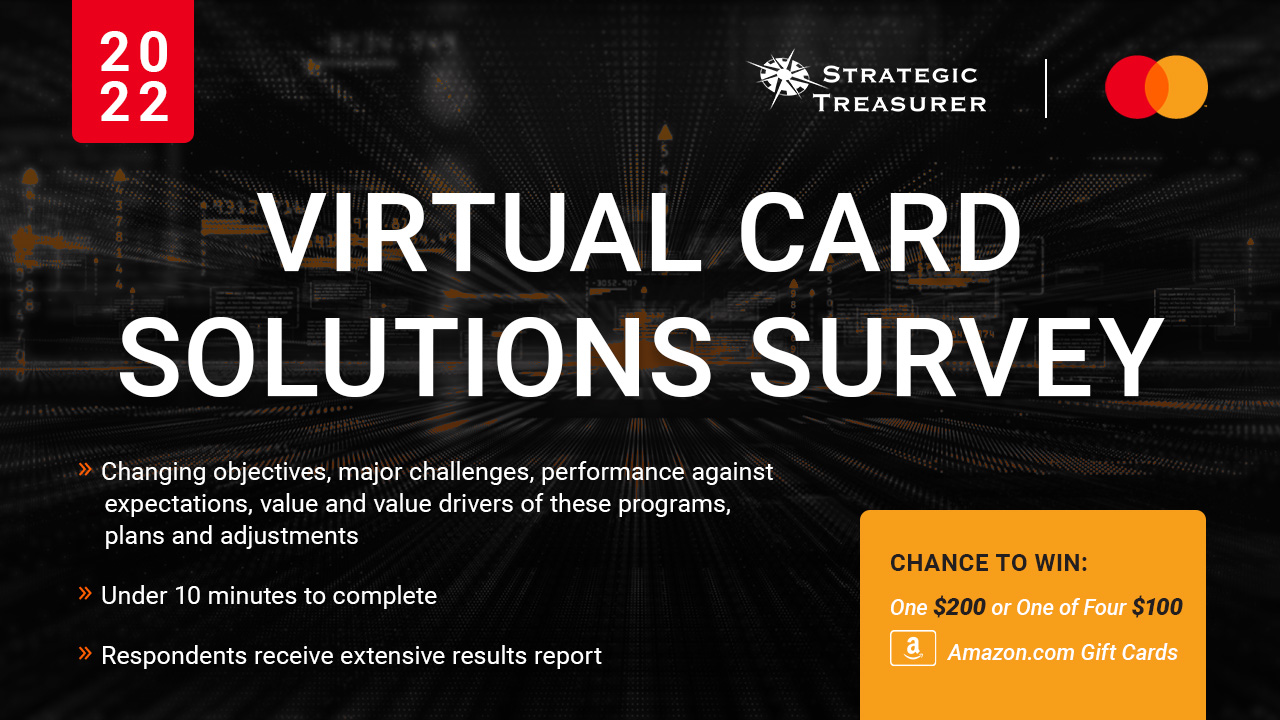 Depth of Coverage
The roughly 50 questions broken out across corporate and bank respondents covered:
Changing objectives
Major challenges
Performance against expectations
Value and value drivers of these programs
Plans and adjustments
Access the Results Report
Thank you for your interest in our research.  Upon release of the report, you will be sent a link to access your copy.  If you encounter any issues, please don't hesitate to reach out to our team.