2023 Survey Reports
Accounts Receivable | Technology | Perspectives | Fraud & Controls
Request Reports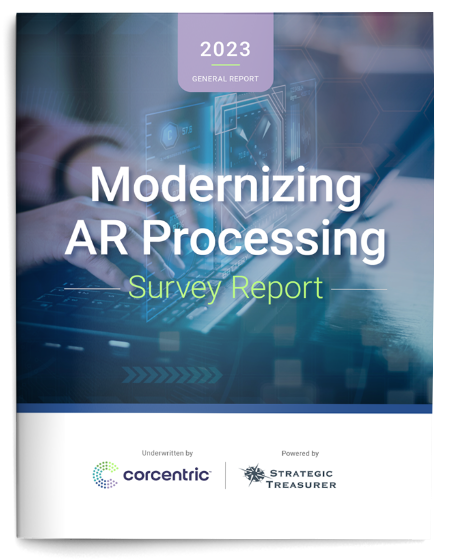 Modernizing AR Processing
This survey, underwritten by Corcentric, looked at various practices and plans for modernizing and automating AR processes. The influence of recent disruptions, calibration of various pain points that drive change, and other motivators to upgrade AR processes will be examined.


Treasury Technology
Strategic Treasurer and TIS are proud to present the findings from the Treasury Technology Survey with data from over 150 respondents operating primarily across North America and Europe. This study polls treasury and finance professionals on their views regarding technology drivers, challenges, and system plans, use, and needs.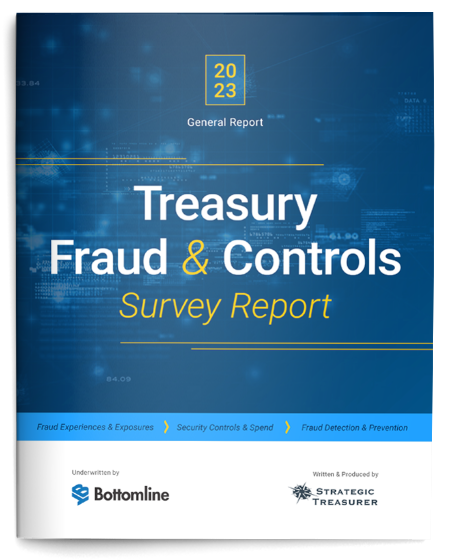 Treasury Fraud & Controls
This survey, underwritten by Bottomline, discovered how your fraud experiences and security practices has changed. Has your security framework been strengthened? Is your outlook as positive as the industry's outlook on the threat of fraud? What security threats are on the rise?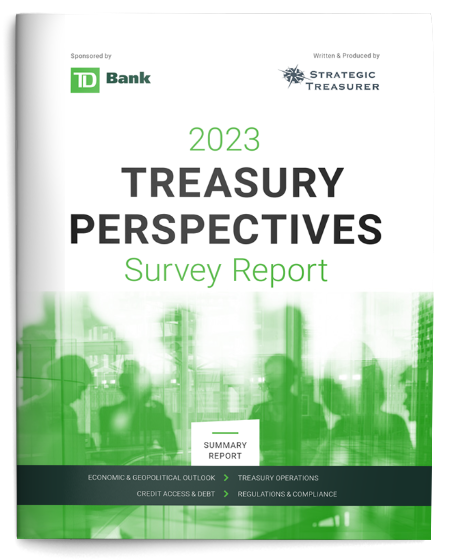 Treasury Perspectives
This survey, underwritten by TD Bank, polled treasury and finance professionals on their views regarding the economy, technology, industry innovation, and regulation to better understand top challenges and opportunities in the marketplace.


Request all reports with the form below.
Thank you for your interest in our research. Upon submission, you will be sent a link to access the reports. It can take a few minutes to receive the email. If you encounter any issues, please don't hesitate to reach out to our team.
Eager to learn? Explore these free resources.