Survey Results
Treasury Fraud & Controls
Thank you to all of those who participated in our 2023 Treasury Fraud & Controls survey. This research discovered how your fraud experiences and security practices has changed. Has your security framework been strengthened? Is your outlook as positive as the industry's outlook on the threat of fraud? What security threats are on the rise?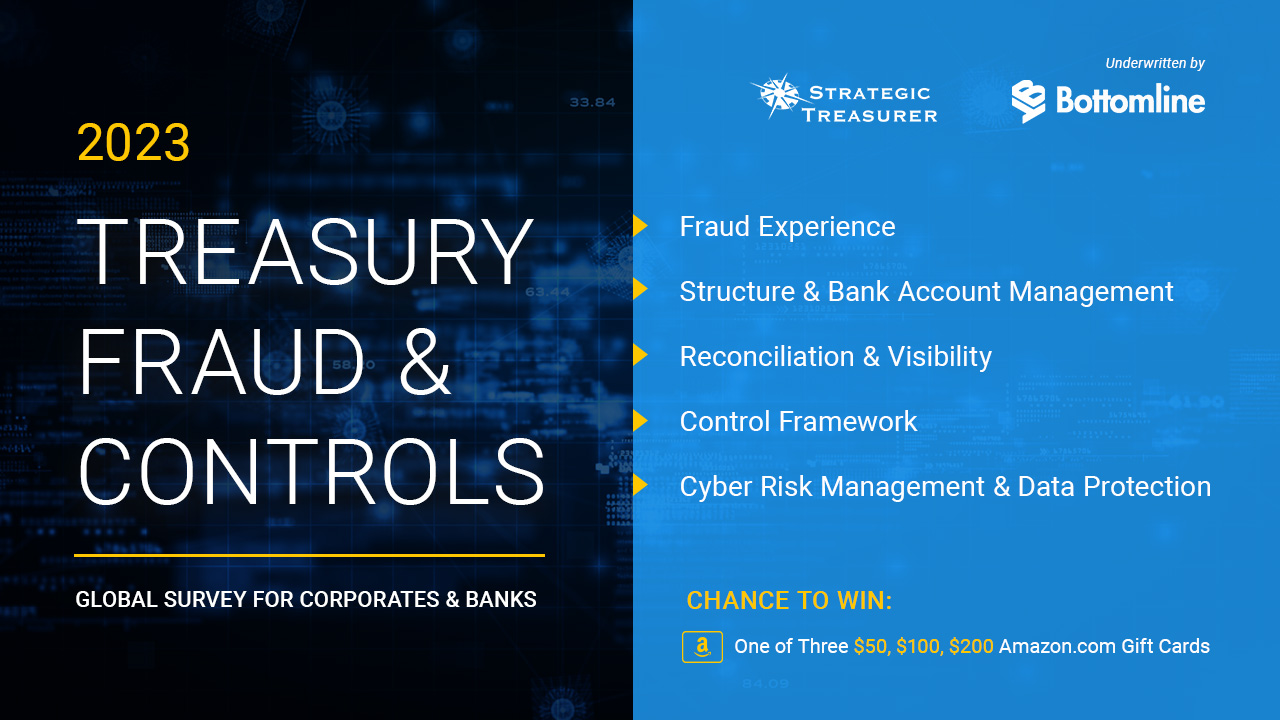 Depth of Coverage
This annual survey seeks to evaluate the current and projected impact of fraud on the finance and treasury environment. Practitioners from all industries are polled on their experiences. The data is compiled annually and used to educate the industry on how the fraud landscape is evolving and how practitioners can better protect themselves and their organizations against attacks.
In this survey, treasury and finance professionals were asked questions on the following topics:
Fraud Experience: Frequency of Attacks, Source of Attacks, and Method(s) of Attack
Security Practices Employed (Both Human & Technological)
Cyber Risk Management and Data Protection Policies
Investments in Security & Fraud Prevention Technology
Bank Account Management, Reconciliation & Compliance Practices
Access the Results Report
Thank you for your interest in our research. Upon submission, you will be sent a link to access the report. It can take a few minutes to receive the email. If you encounter any issues, please don't hesitate to reach out to our team.