Survey Results
Treasury Perspectives
For the 5th year running, Strategic Treasurer and TD Bank are proud to present the findings from the Treasury Perspectives Survey with data from over 350 respondents operating primarily across North America and Europe. This annual study polls treasury and finance professionals on their views regarding the economy, technology, industry innovation, and regulation to better understand top challenges and opportunities in the marketplace.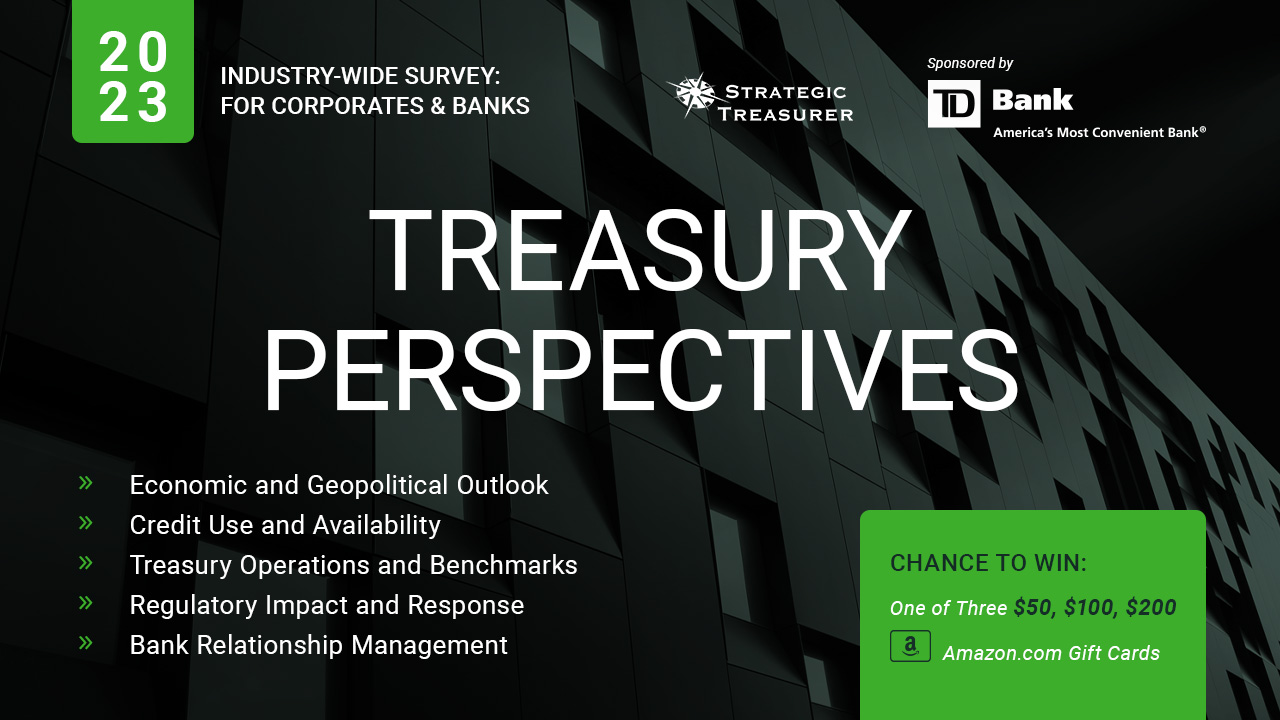 Depth of Coverage
The 100+ questions contained within the survey were segmented according to five industry categories:
Economic & Geopolitical Outlook
Credit Use & Availability
Treasury Operations & Benchmarks
Regulatory Impact & Response
Bank Relationship Management
Download the Results Report
Thank you for your interest in our research. Upon submission, you will be sent an email with access to your report. It can take a few minutes to receive the email. If you encounter any issues, please don't hesitate to reach out to our team.