Episode 223
Maximizing Your ROI at a Treasury Conference
The AFP conference is right around the corner, and you may be planning out your week to be as effective as possible without spreading yourself too thin. Craig Jeffery of Strategic Treasurer and Ernie Humphrey of Treasury Webinars discuss some key points on maximizing your ROI for a conference, being ready to engage at all times, being authentic, and coming home with renewed enthusiasm in your career.
Host:
Craig Jeffery, Strategic Treasurer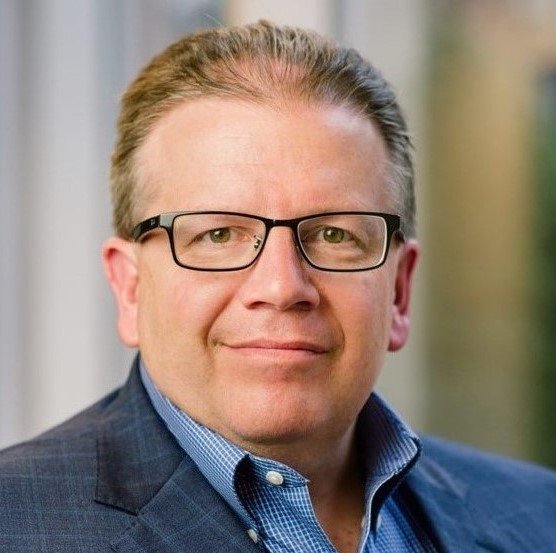 Speaker:
Ernie Humphrey, Treasury Webinars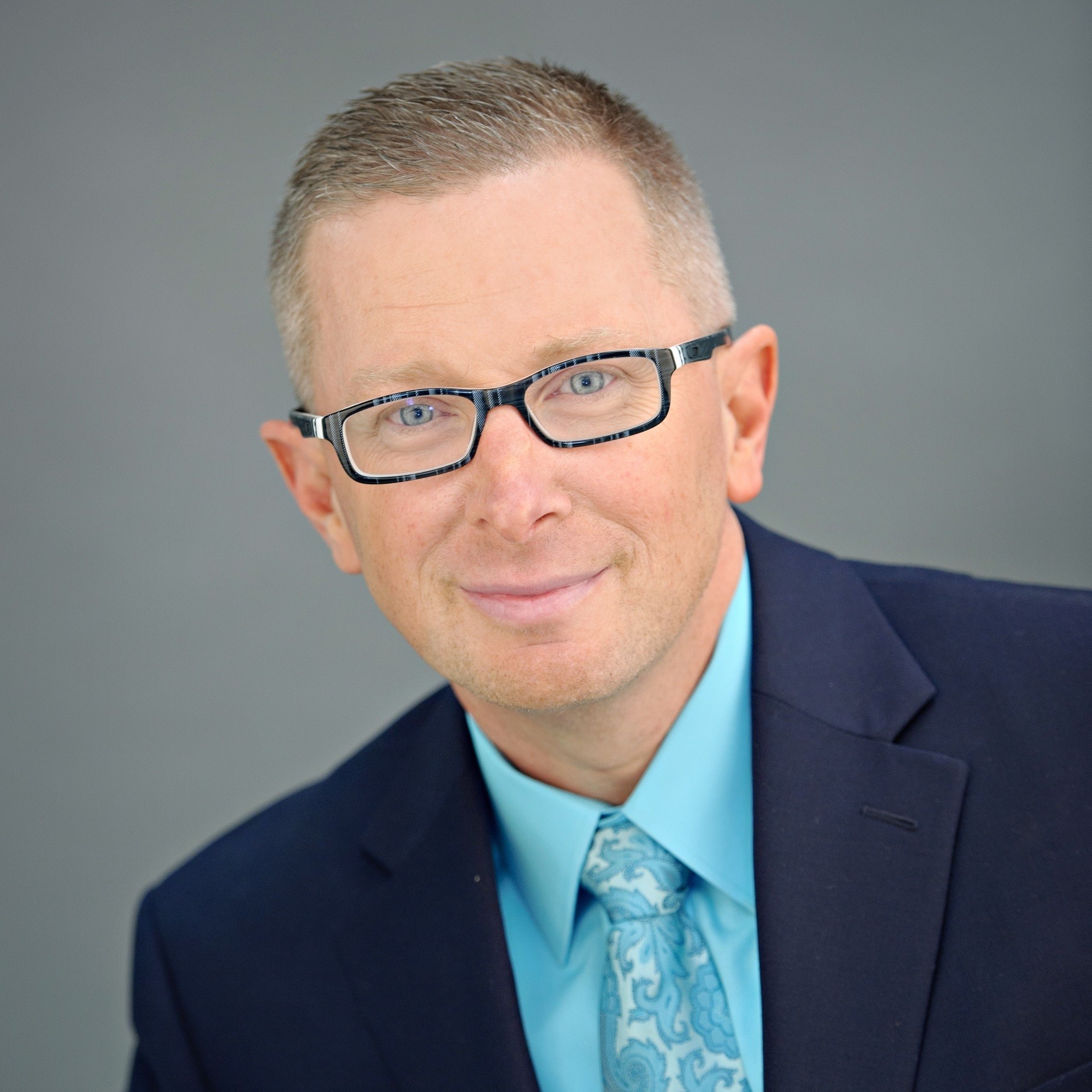 Subscribe to the Treasury Update Podcast on your favorite app!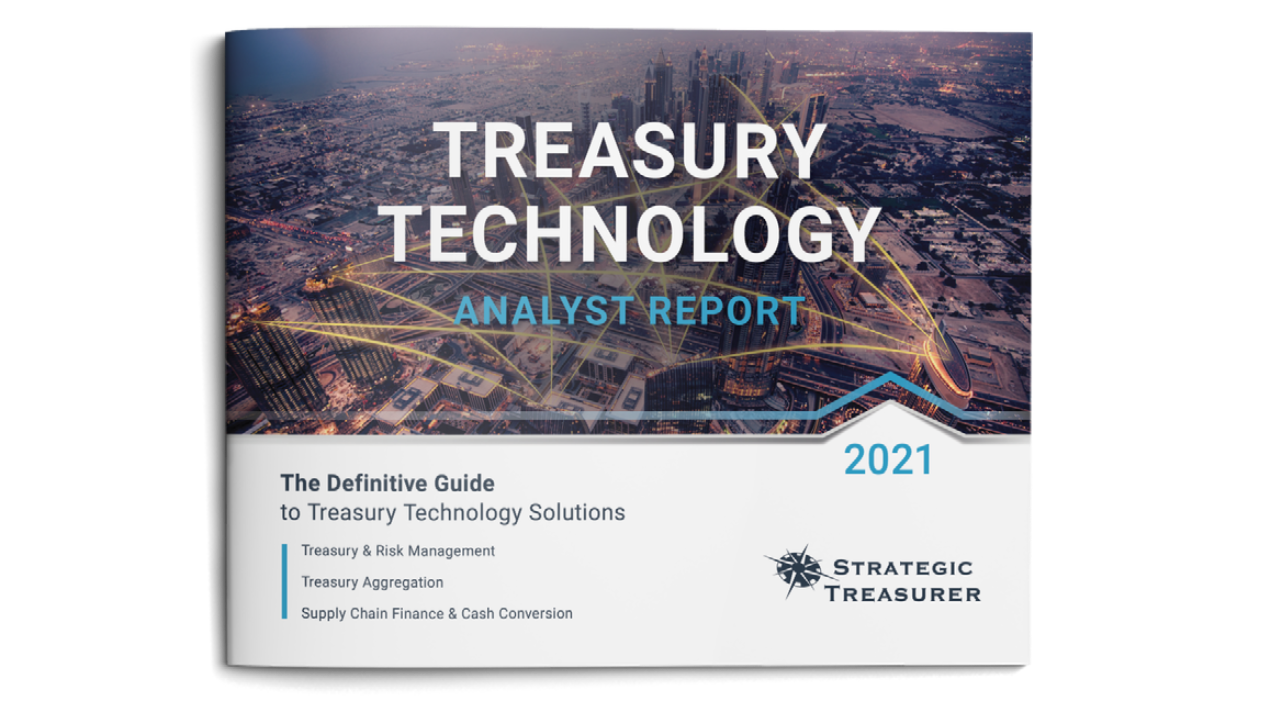 Treasury Technology Analyst Report
Researching new treasury and finance technology can be overwhelming. Strategic Treasurer has stepped in to help. Explore our definitive guide to the treasury technology landscape and discover detailed, data-based coverage of treasury technologies.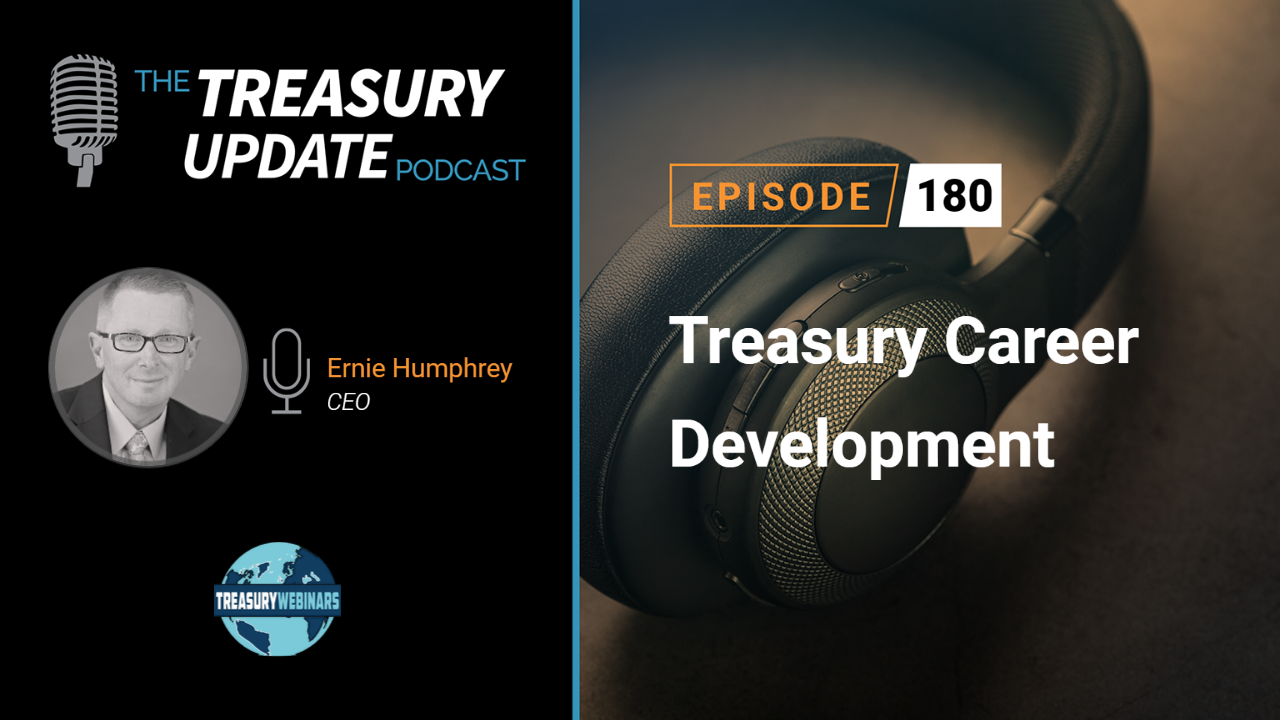 Treasury Career Development
Host Craig Jeffery catches up with Ernie Humphrey, CEO of Treasury Webinars, on the importance of career development and brand management. They discuss the foundation of a successful job search, how to merge and build a personal and professional brand in today's virtual environment, and how to create winning relationships in a changing world to make a positive impact. Listen in to this lively conversation to learn more.