Episode 232
Are Payments Getting Safer or Faster?
Fintech Hotseat Panel Discussion
Live from Philadelphia, PA, at AFP 2022, Strategic Treasurer is proud to present our Fintech Hotseat panel discussion on the Future of Treasury Payments. This session put experts from leading payment companies into the hotseat with questions such as the following:
What is the power of a network like SWIFT?
Regarding payments: what is more important, information or cost?
When will banks universally adopt APIs?
Want to watch the video version? Click here.
MODERATOR
Craig Jeffery of Strategic Treasurer, LLC
SPEAKERS
Ankush Gupta of Mastercard
Bob Stark of Kyriba
Mark O'Toole of Fides
Michelle St. Rose of Corpay
Subscribe to the Treasury Update Podcast on your favorite app!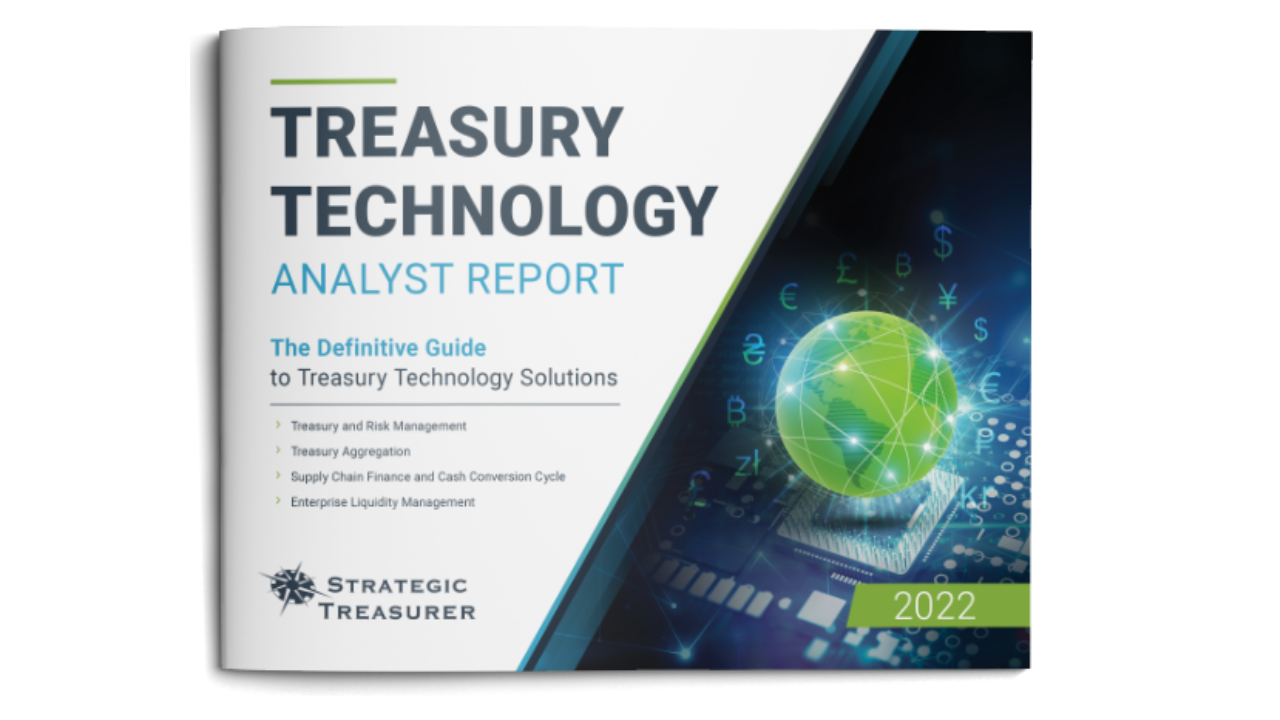 2022 Treasury Technology Analyst ReportResearching new treasury and finance technology can be overwhelming. Strategic Treasurer has stepped in to help. Explore our definitive guide to the treasury technology landscape and discover detailed, data-based coverage of TMS, treasury aggregators, supply chain finance and CCC solutions, and enterprise liquidity management.