Episode 235
The Treasurers Have Spoken:
Survey Results on TMS, Payment Hubs, and the CCC
Craig Jeffery and Paul Galloway of Strategic Treasurer discuss the key findings and implications of recent survey data by Strategic Treasurer. They discuss the new advancements of APIs. Are they improving fast enough to keep up with market demands? They touch on the thought process involved in a Treasurer deciding on a payment hub, and the challenges treasury departments face in managing their cash conversion cycle.
Interested in hearing more? Sign up for the upcoming webinar and download the report.
Register for Analyst Report Series webinar on January 12, 2023, Treasury Management Systems & Enterprise Liquidity Management.
Download our Treasury Technology Analyst Report
Host:
Craig Jeffery, Strategic Treasurer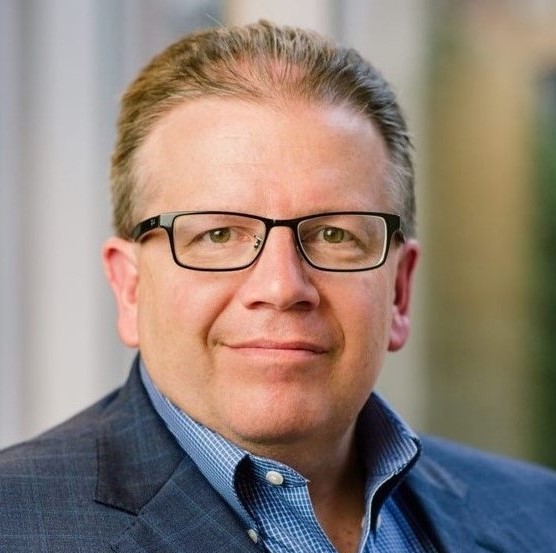 Speaker:
Paul Galloway, Strategic Treasurer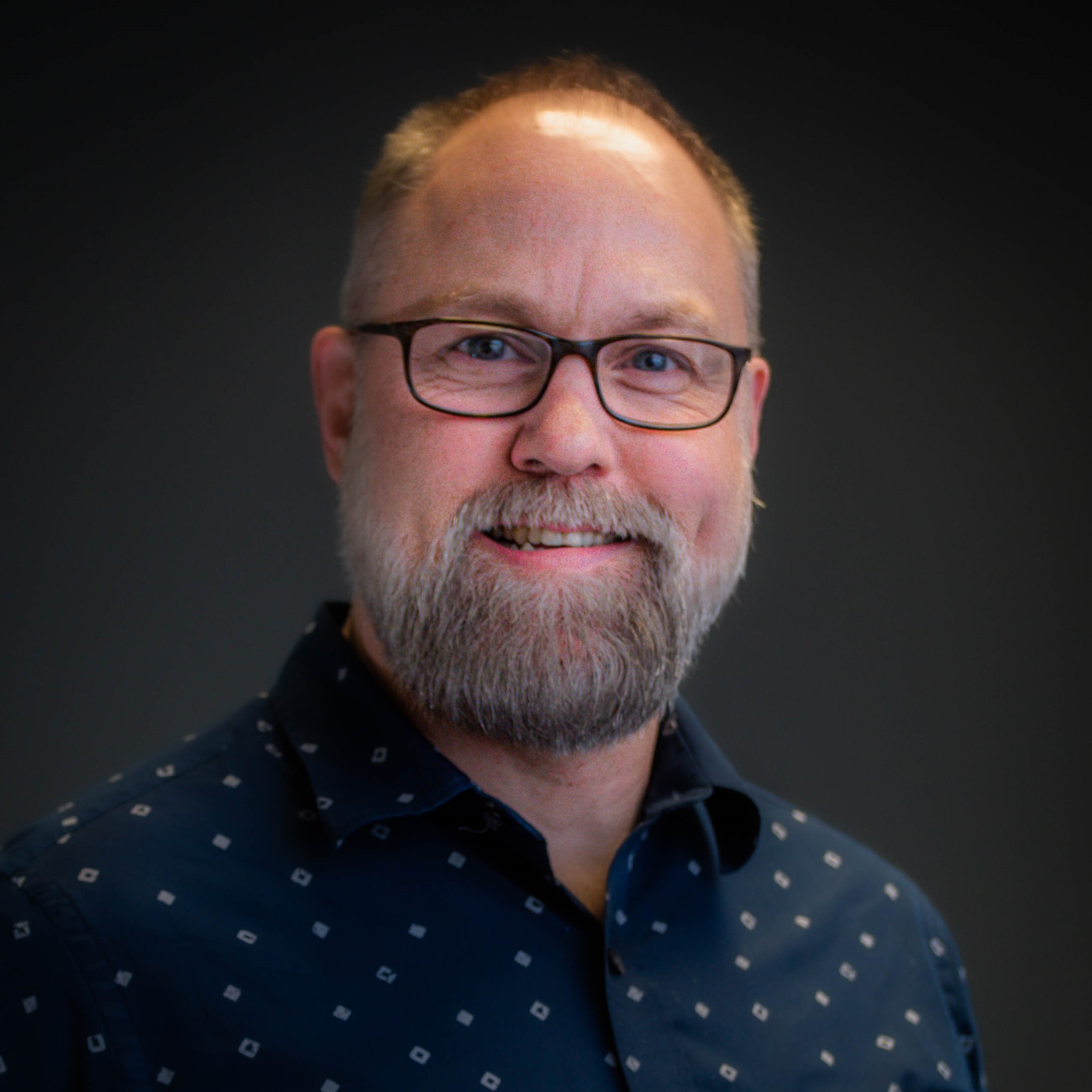 Subscribe to the Treasury Update Podcast on your favorite app!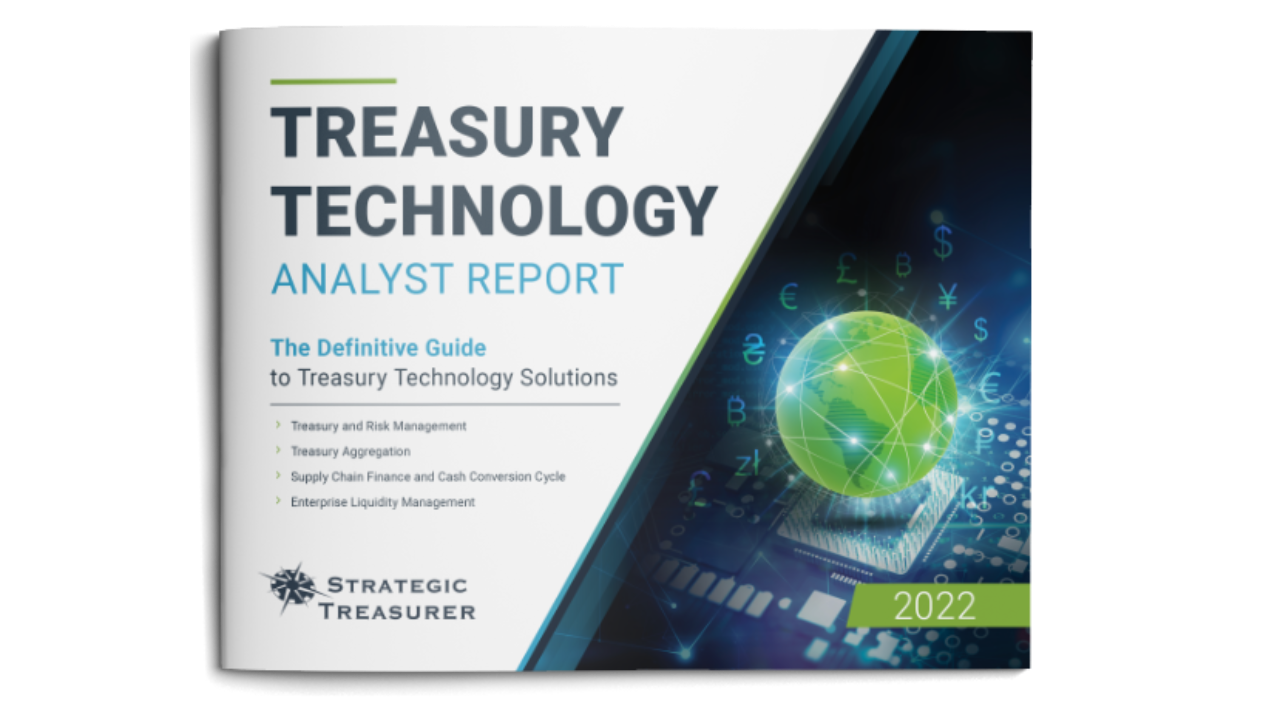 Treasury Technology Analyst Report
Researching new treasury and finance technology can be overwhelming. Strategic Treasurer has stepped in to help. Explore our definitive guide to the treasury technology landscape and discover detailed, data-based coverage of each area.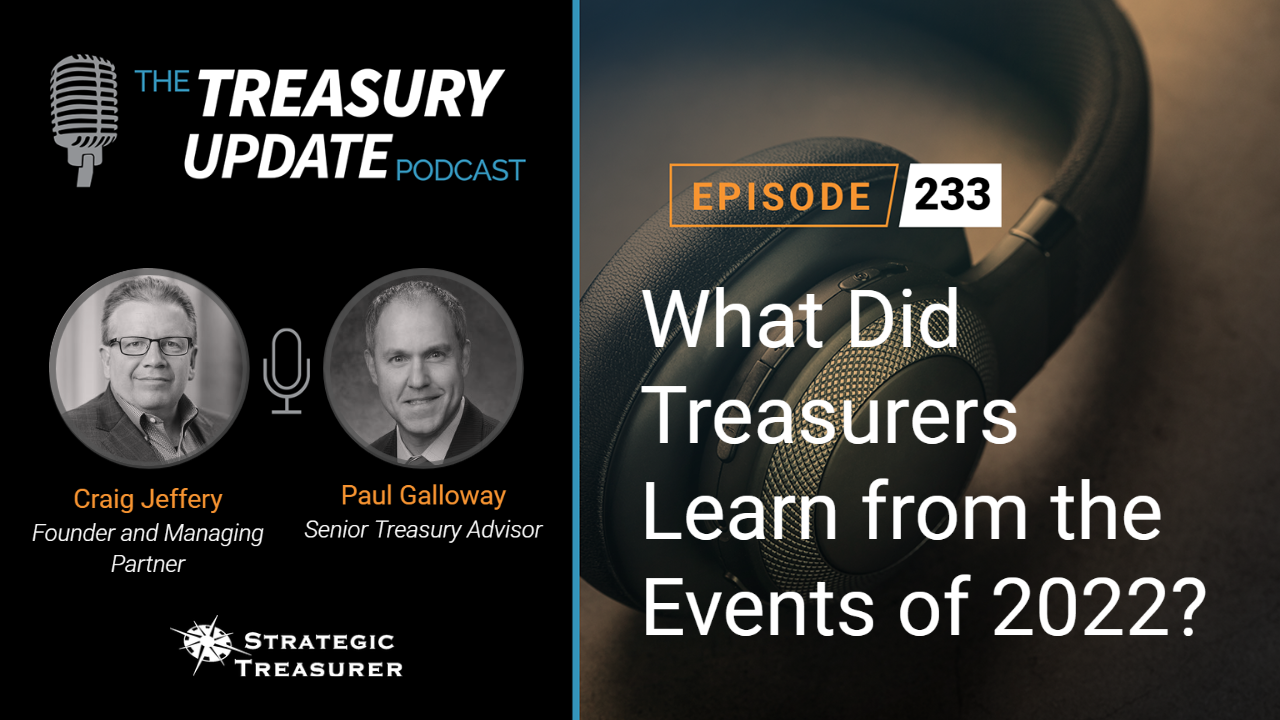 What Did Treasurers Learn from the Events of 2022?
The year 2022 was an interesting ride. Global turmoil, supply chain issues, rising interest rates, and major acquisitions all caused concern and intrigue for treasurers and financial professionals around the world. In this podcast, Craig Jeffery and Paul Galloway of Strategic Treasurer discuss some of the key events of 2022.