Episode 280
How Are Companies Adapting to the Evolution of Global Payments? Fintech Hotseat Panel Discussion – AFP 2023
In today's episode, we'll hear an insightful discussion on the Future of Treasury Payments. Recorded live at the AFP conference in San Diego, CA, our panelists delve into the world of global payment rails and the strategies companies must adopt to tackle security and operational challenges head-on.
Speakers:
Explore nine years of Fintech Hotseats on our website!
Watch the video version of this discussion below.
Subscribe to the Treasury Update Podcast on your favorite app!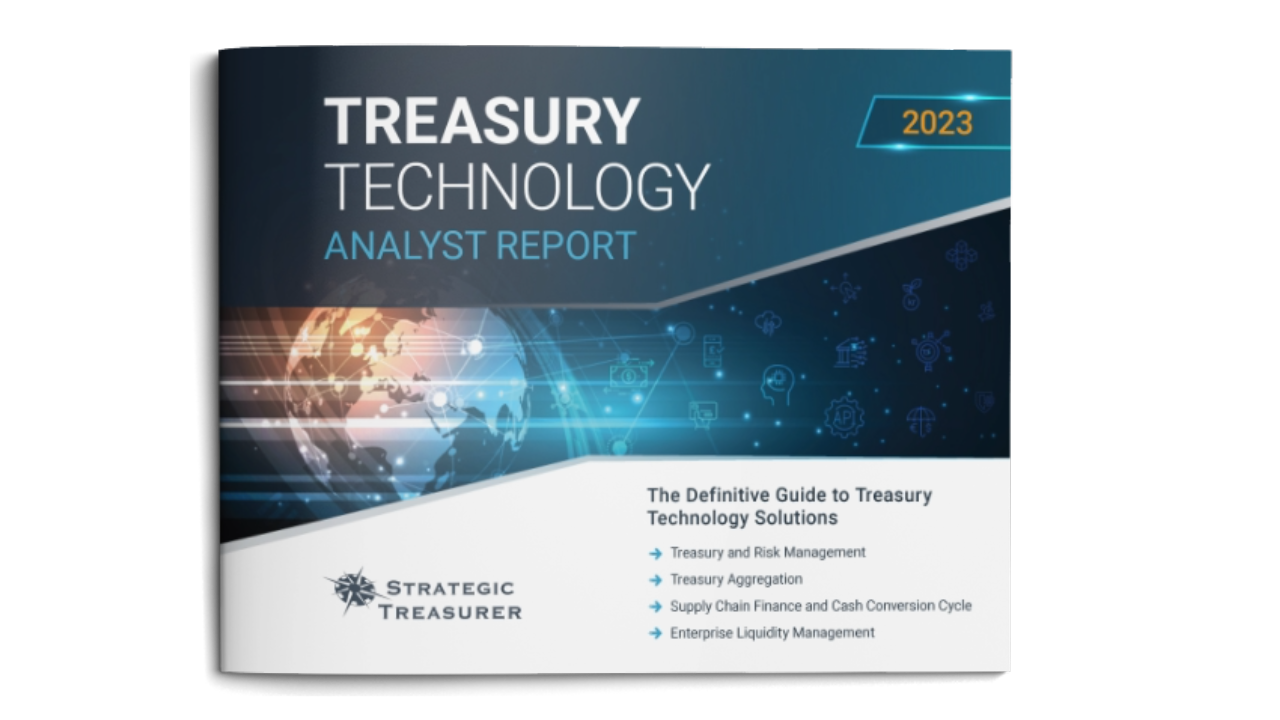 2023 Treasury Technology Analyst Report
Access your definitive guides to treasury technology. Researching new treasury and finance technology can be overwhelming. Strategic Treasurer has stepped in to help. Explore our definitive guide to the treasury technology landscape and discover detailed, data-based coverage of:
Treasury & Risk Management Systems
Treasury Aggregators
Supply Chain Finance & Cash Conversion Cycle
Liquidity Enterprise Management