Episode 36
Diving into Data, Part 2:
Mobile Banking, Treasury Compliance, & Financial Technology Spend
On this second episode of Diving into Data, Isaac Zaubi and Craig Jeffery of Strategic Treasurer examine an additional round of key findings uncovered through the company's 2018 industry surveys. Topics of discussion center on how corporate preferences and uses of mobile banking apps have shifted over time, what areas of compliance treasurers are most concerned about heading into 2019, and where elevated spend in financial technology is projected to occur over the course of the next year. Listen in on the discussion.
Craig Jeffery, Strategic Treasurer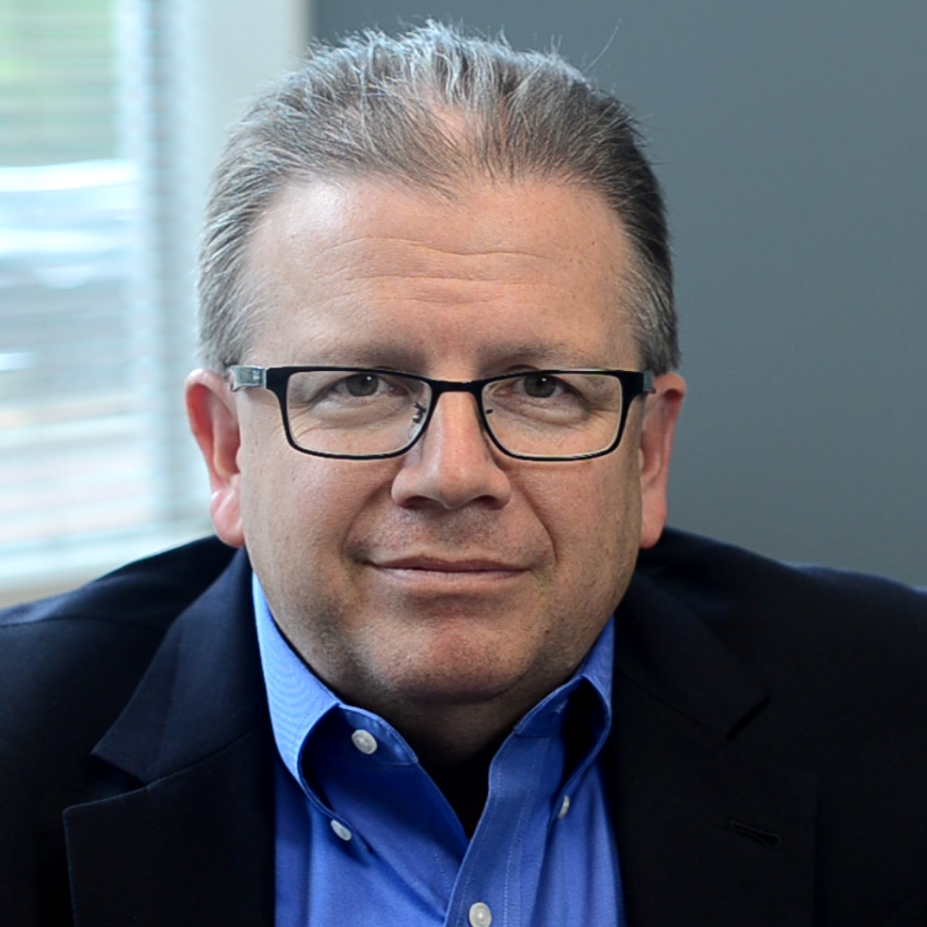 Isaac Zaubi, Strategic Treasurer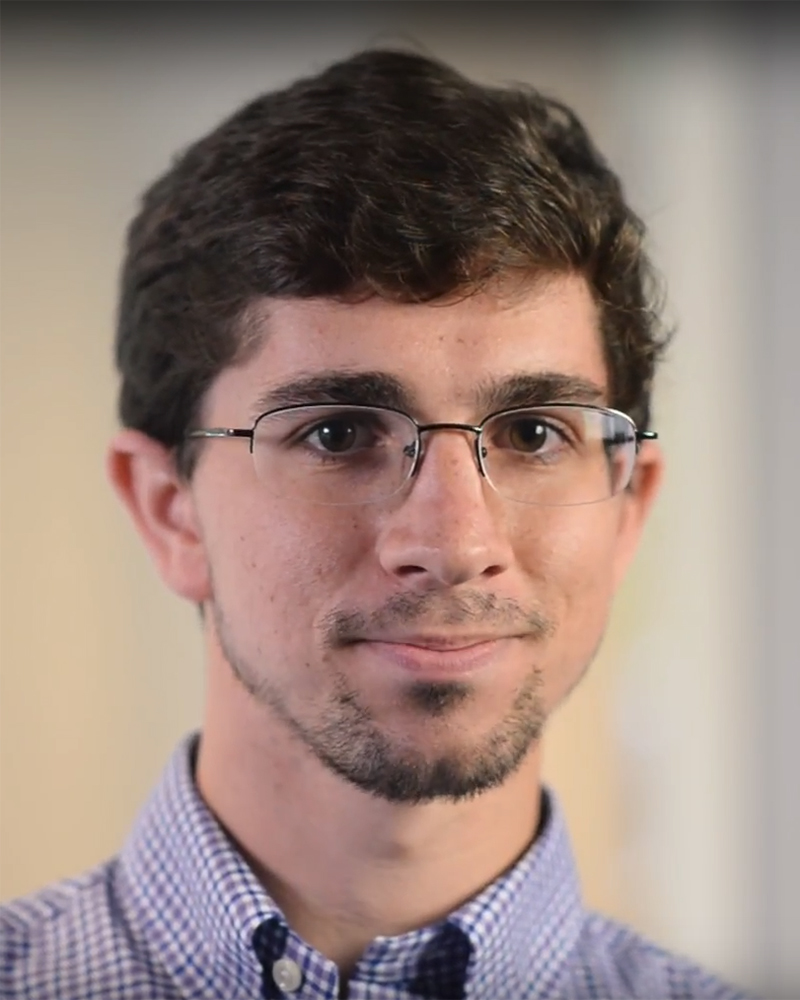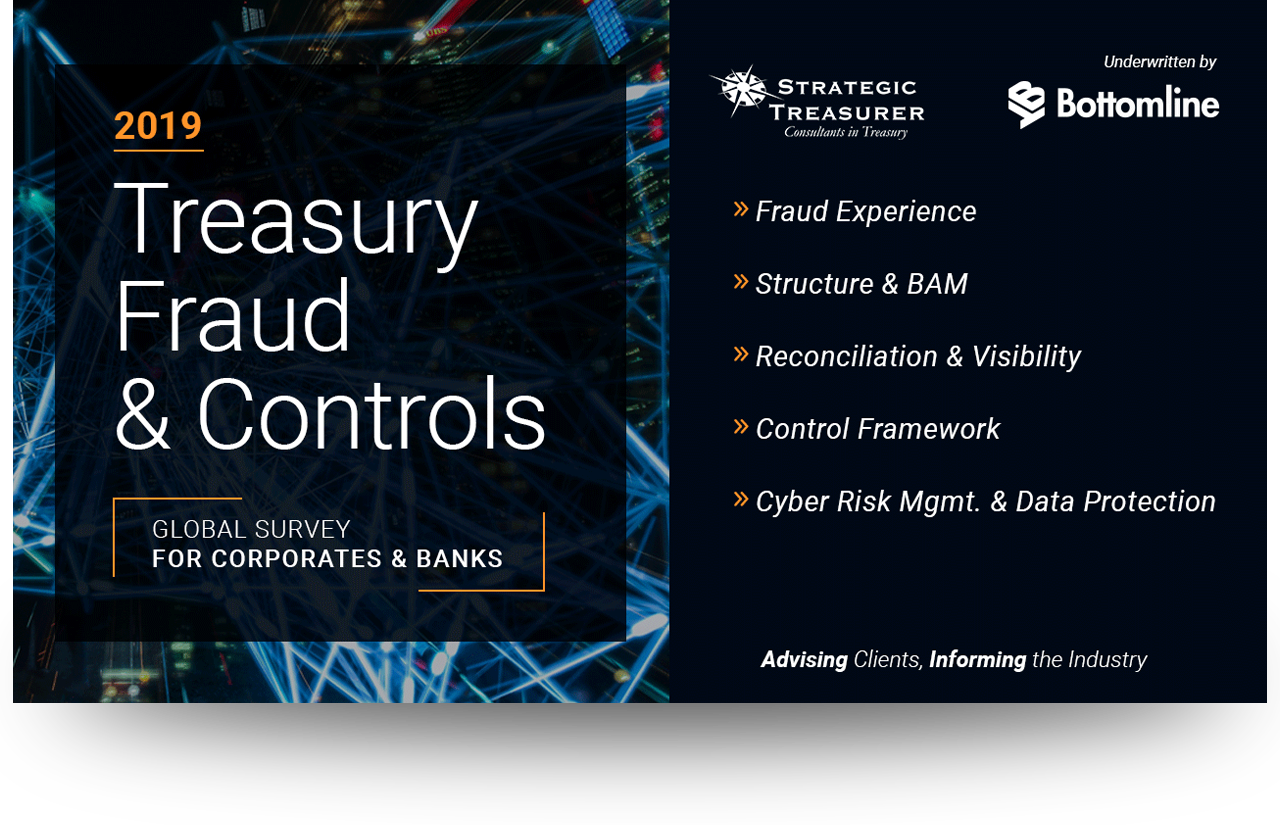 2019 Treasury Fraud & Controls Survey Results Report
Security Controls have grown stronger, leading to a rise in corporate confidence. However, fraudulent activity remains widespread and action must be taken. Has your security framework been strengthened? Or are you still doing the same things hoping you're not one the 52% of corporates who have experienced fraud in the past year?
Download your copy of the report today!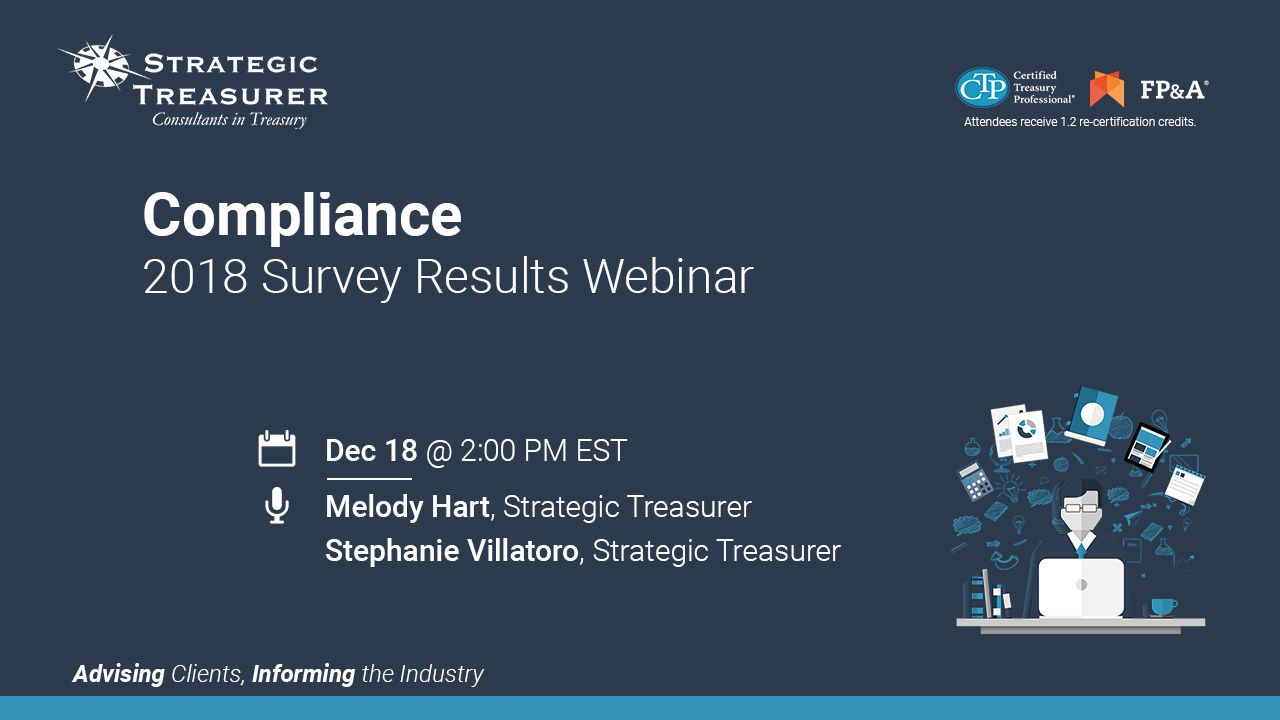 Compliance: 2018 Survey Results Webinar Replay

This webinar cover some of the more salient data points obtained through the survey, including which areas of regulation treasury struggles with the most and the specific aspects of the environment that practitioners are most concerned about. Areas of analysis will include sanctions screening and KYC requirements, FBAR, the use and traction of eBAM solutions, and the current strategies, practices, and plans that practitioners are leveraging to manage their compliance-related operations now and into the future.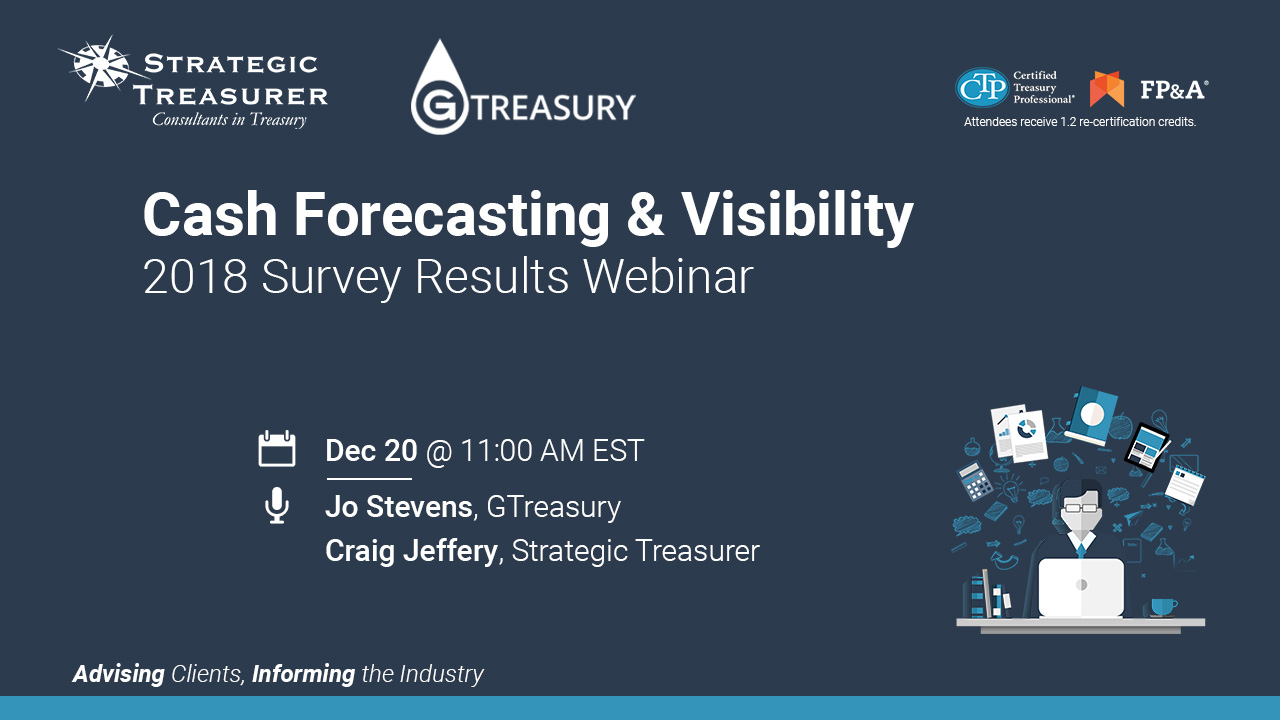 Cash Forecasting & Visibility: 2018 Survey Results Webinar Replay
This webinar focuses on understanding the layers of internal complexity that can make cash positioning and forecasting so difficult, as well as the array of technologies, systems, and processes used by companies to enhance the accuracy of their forecasts and effectively manage cash.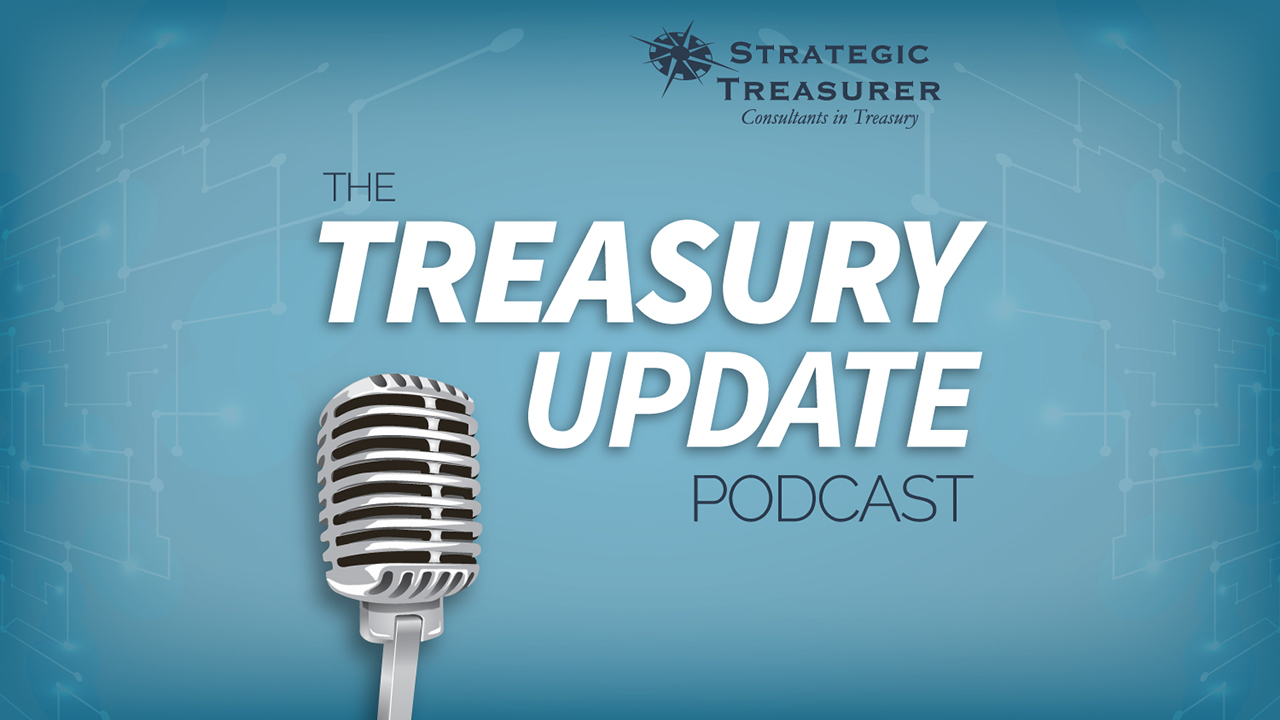 Diving into Data, Part 1: Cash Forecasting, Treasury Technology, & Fraud
On this episode of The Treasury Update Podcast, Isaac Zaubi sits down with Craig Jeffery to analyze and discuss some of the key findings obtained through Strategic Treasurer's 2018 industry surveys. Topics of discussion include the challenges associated with cash forecasting, trends related to treasury technology use, and how corporate fraud experiences differ according to company size. Listen in on the discussion.