Accurate Cash Forecasting
Challenges and Solutions for Treasury
What's Inside?
» The Purpose of & Common Methods Used in Forecasting
» Seven Key Challenges to Forecasting Accurately
» Top Techniques and Tools for Forecasting
» Looking Forward: Leveraging Machine Learning
» Improving Results: Moving Beyond Forecasting
» Evaluating Your Next Steps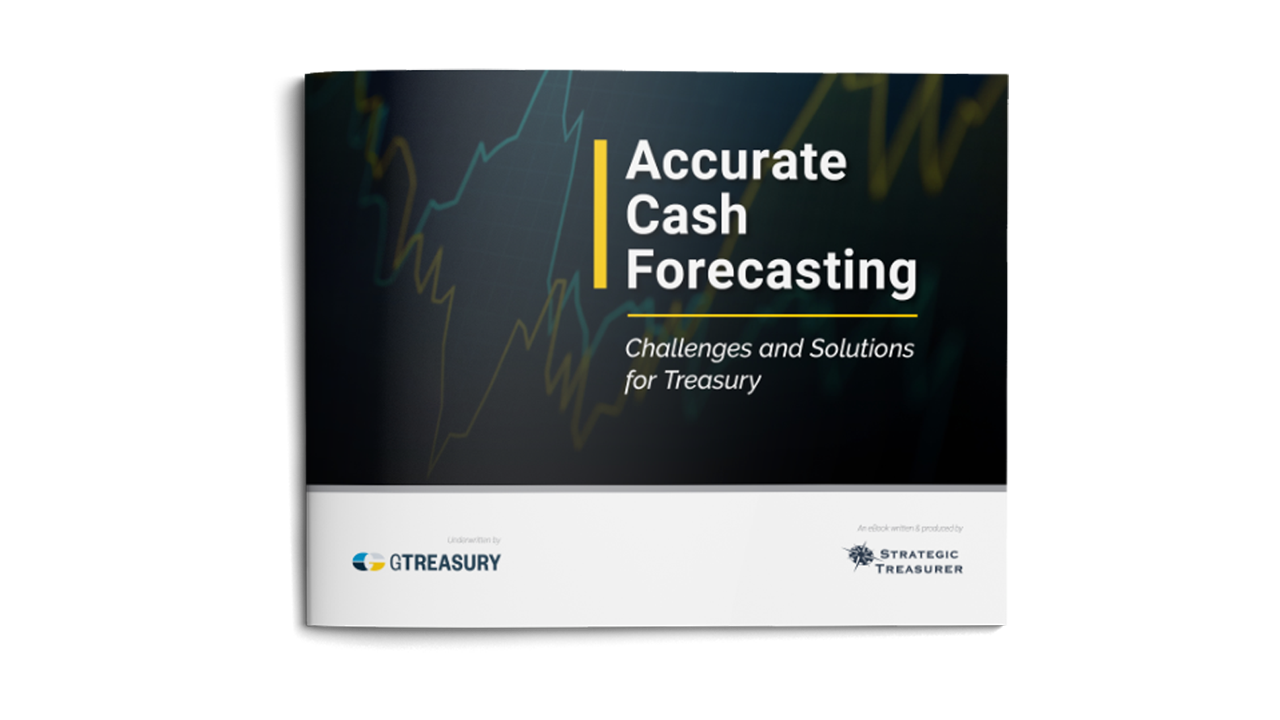 This eBook and accompanying audiobook provide an extended look into the practice of cash forecasting, including an analysis of the primary challenges impacting treasury and a guide to key solutions companies can implement to alleviate strain and enhance workflows.
Request a copy or download today for complete coverage and commentary on today's forecasting landscape.
CTP Credits Now Available  To better support the professional development of industry leaders, Strategic Treasurer offers 0.6 CTP credits for select resources when an accompanying 5-question quiz is taken and passed (a score of 80% or higher).  
No time to read?
Listen on the go with our new audiobook version of Accurate Cash Forecasting:
Please fill out the form below to request your copy of the eBook.
If you encounter any issues with reserving your copy of the guide, please contact our team. It can take a few minutes for the confirmation email to come through.