Join Craig Jeffery of Strategic Treasurer and Paul Galloway of American Equity Insurance as they analyse and discuss common pitfalls associated with treasury technology and the leading practices on how to avoid them.
Challenges to Treasury Technology
Date: Thursday, July 25, 2019
Time: 11:00 AM – 12:00 PM EST
Where: This is an online event.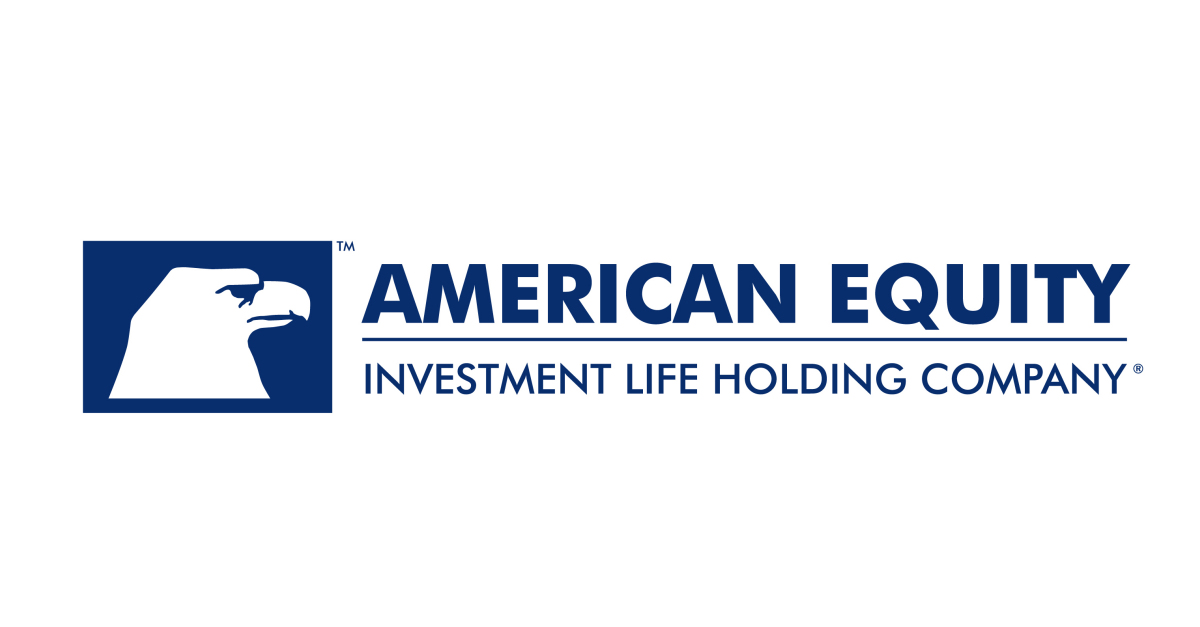 It is easy to focus on the "best case" scenario for technology implementations. Many assume that a selection and implementation will be a speedy and relatively pain-free endeavor if we agree to be aggressive. This bias towards speed in treasury can mean 'cutting' first and not even measuring once. Far too few make proper preparations for the design, implementation, and optimization parts of managing technology, and then suffer significant consequences. This webinar offers a tactical and data-driven look at common challenges and errors by treasury groups.
If you encounter any issues with registration or during the webinar, please contact our team. It can take a few minutes for the confirmation email to come through.
You may also be interested in: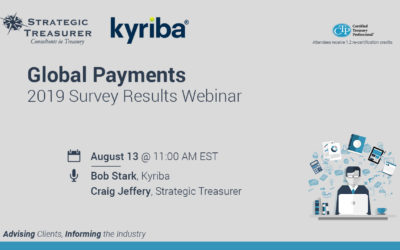 During this expert-led webinar, Craig Jeffery of Strategic Treasurer and Bob Stark of Kyriba discuss results from the 2019 Global Payments Survey and share how organizations are addressing new challenges and opportunities. Tune in to hear key findings from this year's research, created to show the drivers, attitudes and perceptions of various new, faster payment initiatives across the globe. This comprehensive evaluation of treasury and AP-related payments functions will assist practitioners in managing global payment activity technology for years to come.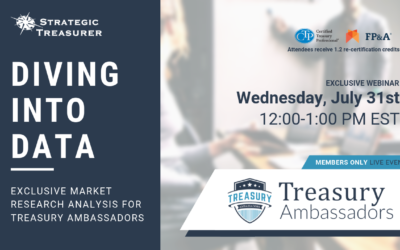 During this live webinar, exclusively for Treasury Ambassadors, Craig Jeffery will take an in-depth look at Strategic Treasurer's recent survey data that has not been previously released to the public.