This webinar will build on the environment and provide real-world case studies that solve the payments changes and complexity that challenge corporations.
Corporate Payments: Figuring Out the Complexity of the Middle
Co-Presented with Axletree Solutions

Date:     Tuesday, November 20, 2018
Time:     11:00AM – 12:00PM EST
Where:  This is an online event.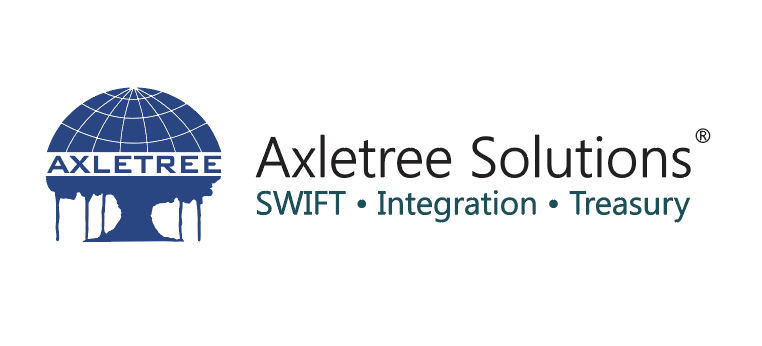 Evolution within the payments landscape is challenging corporate treasury on a variety of fronts. From new financial messaging formats to new technologies for initiating transactions, it has proven difficult for many companies to keep pace with the level of change taking place within the space. These challenges have proven particularly difficult to overcome in the area of financial messaging format integration and translation. These "middle-man" processes are those that commonly cause the most headache for practitioners and are where the majority of obstacles and delays occur. However, there are functionalities available to address these issues.
This session will offer a data-driven look at the current state of the payments environment before examining real-world case studies where companies have successfully developed end-to-end payment processing capabilities for their treasury operations. While the material covered is geared towards corporate treasury and AP professionals, corporate bankers and product managers will also find the information useful as it pertains to their clients.
1.2 CTP and FP&A re-certification credits will be given for attendance to this live webinar.
Download the deck from the webinar here:
If you encounter any issues with registration or during the webinar, please contact
our team
. It can take a few minutes for the confirmation email to come through.
You may also be interested in: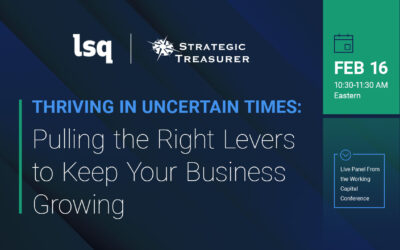 You'll hear industry experts discuss how you can pull the right levers to keep your business growing. This is a special, live-streamed webinar from Craig Jeffery's panel discussion at the 2023 Working Capital Leadership Conference in Orlando, FL.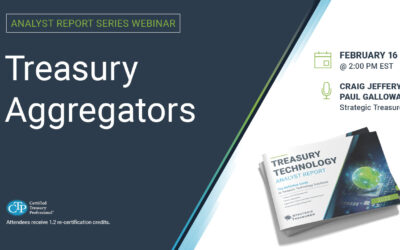 Treasury departments require massive amounts of connectivity both to internal and external groups. As the company meets with changes and growth, these connectivity needs result in heightened complexity. From payment types and formats to compliance and fraud, this complexity can become overwhelming for treasury staff. This webinar will discuss how treasury aggregators (TA) address these pain points by supporting efficient and controlled operations even in the midst of complexity. Additional topics will include the role of a treasury aggregator within the larger treasury technology landscape, factors affecting the future of aggregation, and leading practices for successfully implementing a TA.