Professional Analyst Coverage
HighRadius

HighRadius is a Fintech enterprise Software-as-a-Service (SaaS) company which leverages Artificial Intelligence-based Autonomous Systems to help companies automate Accounts Receivable and Treasury processes. The HighRadius® Integrated Receivables platform reduces cycle times in your order-to-cash process through automation of receivables and payments processes across credit, electronic billing and payment processing, cash application, deductions, and collections. HighRadius® Treasury Management Applications help teams achieve touchless cash management, accurate cash forecasting and seamless bank reconciliation. Powered by the Rivana™ Artificial Intelligence Engine and Freeda™ Digital Assistant for order-to-cash teams, HighRadius enables teams to leverage machine learning to predict future outcomes and automate routine labor-intensive tasks.
Our customers range from some of the largest global corporations including more than 200 Global 2000 companies as well as mid-size enterprises that don't have the IT resources to consolidate on an ERP platform but want to automate and streamline their receivables and treasury processes.
Founded:
2006
CEO:
Sashi Narahari
Headquartered:
Houston, Texas
Ownership:
Privately Held
Learn more about HighRadius' company, solutions and services.
Treasury Technology Analyst Report
Primary Coverage on Treasury Technology can be found in Strategic Treasurer's annually released Treasury Technology Analyst Report. This definitive guide includes the market case, historic functionality, and future developments of solutions across three categories:
Treasury & Risk Management Systems
Treasury Aggregators
Supply Chain Finance & Cash Conversion Cycle Solutions
Explore special coverage of HighRadius' company and solution set in the report below.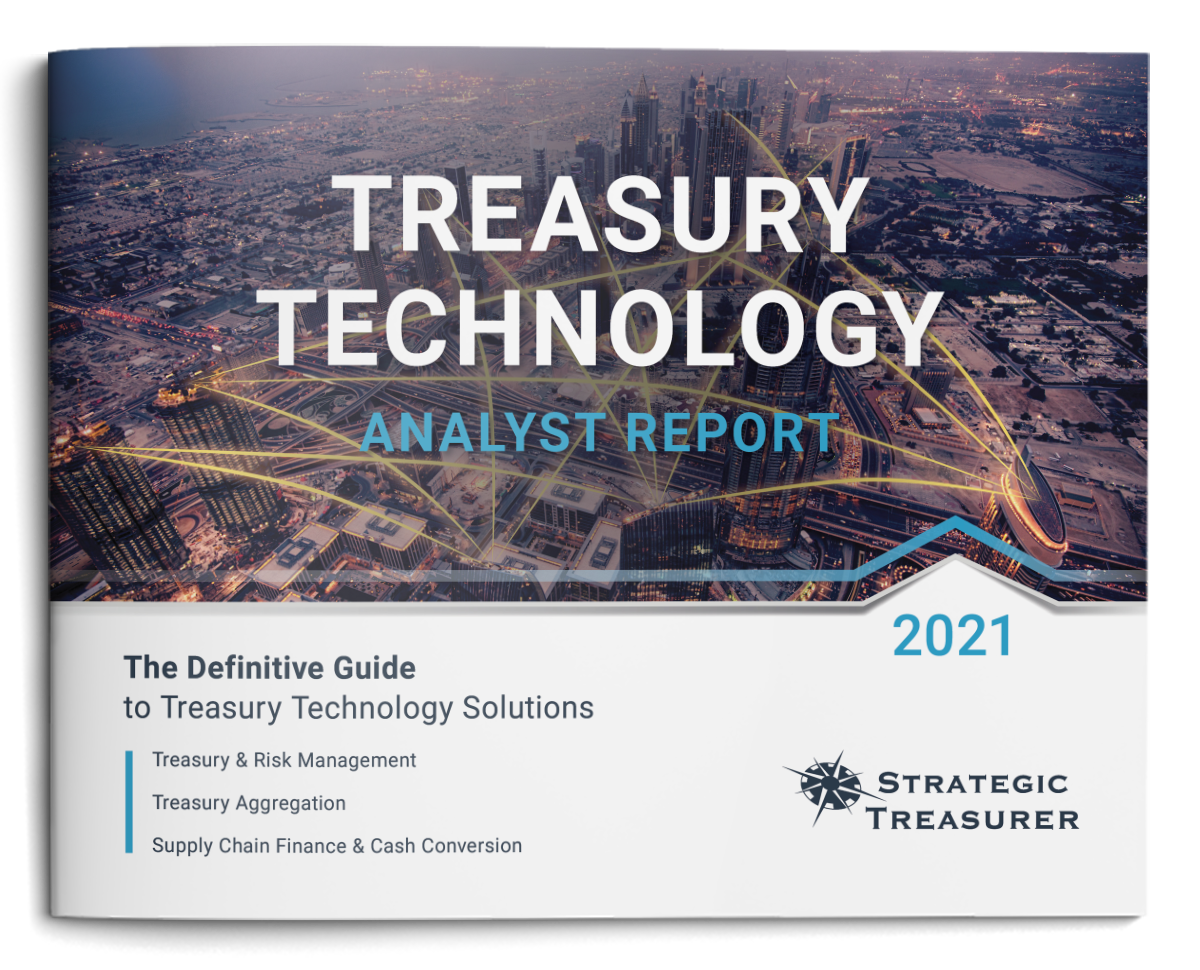 Headlines & Awards
Dec 21, 2020
The IDC MarketScape methodology is a rigorous review of a broad set of widely deployed vendors in the SaaS and Cloud-Enabled Accounts Receivable Automation Software space based on capabilities and strategy around innovation, range of services, AI-based automation, buyer/supplier collaboration, partner ecosystem, experience, and architecture.
Mar 30, 2021
HighRadius has raised $300 million in a Series C round at a valuation of $3.1 Billion. The investment was led by D1 Capital and Tiger Global with participation from existing investors ICONIQ Growth and Susquehanna Growth Equity.
Aug 10, 2021
HighRadius has been named to the Forbes 2021 Cloud 100, the definitive ranking of the top 100 private cloud companies in the world, published by Forbes in partnership with Bessemer Venture Partners and Salesforce Ventures. This marks the second year in a row that HighRadius has made it to the prestigious list, based on an evaluation process across four factors: market leadership (35%), estimated valuation (30%), operating metrics (20%), and people & culture (15%)
Frequently Asked Questions
How does the solution capture data?
The solution integrates with banks, ERPs, and other accounting systems to gather and consolidate data automatically.
How does AI forecast cash?
Our team of data scientists look at the data and curate the best models combining a set of algorithms and variables which provide the highest accuracy for the short and long term. With time, the models learn from industry trends and improve the accuracy.
Can the solution provide details into the data? Does it support variance analysis?
The solution uses a top-down approach to forecasting data, hence it provides insights into all cash flow categories, including variance analysis. Users can drill down into invoice level data to find root causes of variances.
Does the solution allow manual adjustments to data?
Using the excel-on-web functionality, users can manually make adjustments to cash flow categories to account for changes based on external know-how.
How frequently is the data updated in the solution?
Update frequency can be defined based on client requirements. The default frequency is daily for SFTP while it is instantaneous for API.
What is the forecast horizon? How often are the forecasts updated?
The Cash Forecasting Cloud forecasts on a daily, weekly, monthly, quarterly, and half-yearly basis. These forecasts are updated on a daily basis based on new data from banks and ERPs.
Onboarding, Implementation & Client Training
Product is cloud-based SaaS, hence there is no installation required from the client's end. Implementation takes anywhere from 3 to 8 weeks based on the volume and complexity of data.
HighRadius gets in touch with clients' banks to set up API integration or SFTP for data capture. The solution can also integrate with ERPs to get data automatically using connectors.
Every month a planned release is pushed to production post Quality Assurance verification in System Integration Testing and consulting approval on User Acceptance Testing Environment. Release documents are published ahead of the release containing the newly added features details.
HighRadius Training Program is based on the Train the Trainer Model for quick and easy training. It is provided via email and updated on a monthly/quarterly basis, based on updates to the solutions.