Complete the form below to receive three survey reports.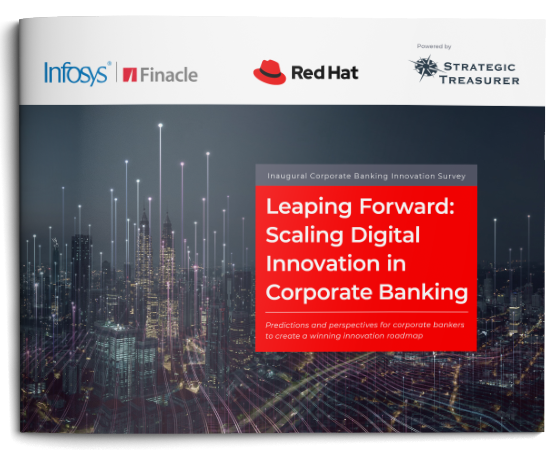 Corporate Banking Innovation Survey Report
Strategic Treasurer, Infosys Finacle, and Red Hat are proud to present the findings from the Corporate Banking Innovation survey with data from 100 respondents. This annual study polls treasury and finance professionals in the banking industry on their innovation, digital transformation plans, and banking differentiators.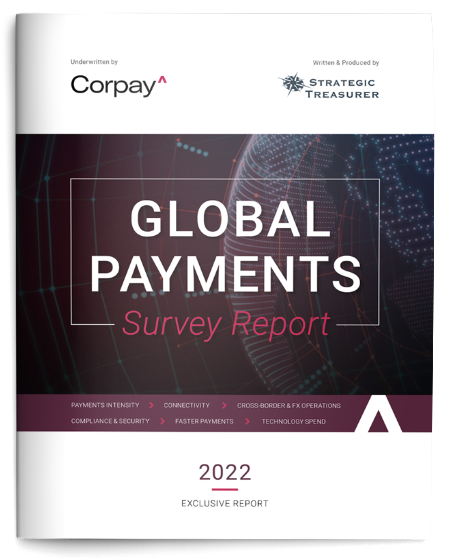 Global Payments Survey Report
Strategic Treasurer and Corpay are proud to present the findings from the Global Payments Survey. This research provides a comprehensive view of the global payments environment, with a focus on the treasury function and identifies which technologies and processes are top of mind now and in the coming years.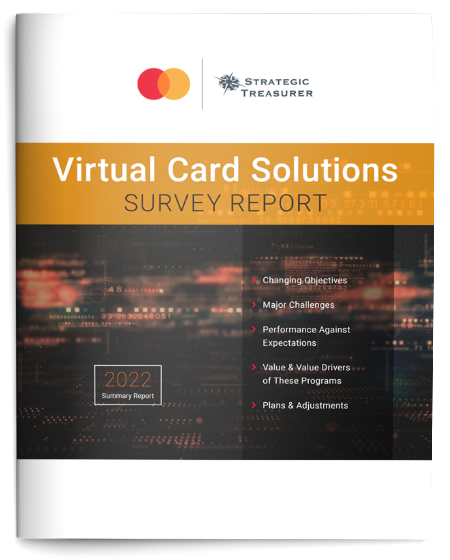 Virtual Card Solutions Survey Report
In a growing environment of electronic payments, organizations are seeking ways to make safer, faster, and more efficient processes where visibility and value are increased and exceptions and challenges are diminished. The 2022 Virtual Card Solutions survey, presented with Mastercard, offers a comprehensive evaluation of virtual card programs and performance by organizations along with expectations and plans for the future.
After hitting the
submit
button, you will receive an email with these assets within 5 minutes. If you encounter any issues with this form, please contact
our team
.
Participate in our current market research