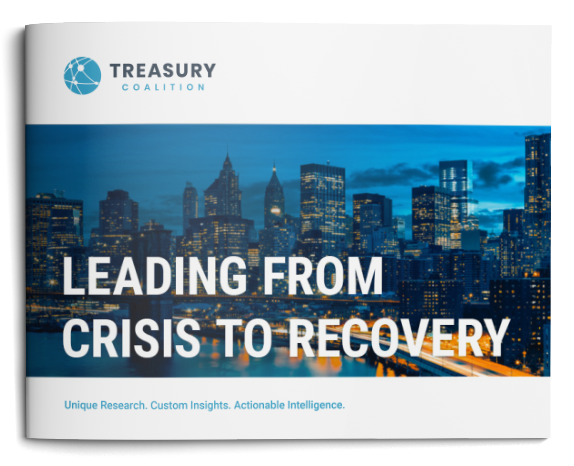 Throughout the global pandemic of 2020 and the early stages of recovery, the Treasury Coalition surveyed treasury and finance practitioners on the impacts of COVID-19 on their businesses and their organizational responses. In this eBook, you will find survey findings and insights from Coalition members on topics such as 1) harnessing the recovery to spur improvements in your processes, 2) how your peers are responding and what practices are rapidly becoming standard, and 3) how to weather the increased fraud and remote work vulnerabilities.
The crisis permanently changed the corporate landscape. As treasury and finance practitioners seek to lead their companies into recovery, they are not returning to 2019. Instead, they must realize what's changed and consider how to recover toward a different set of leading practices and a different future state. The information in this eBook is intended to help with exactly that.
This publication is brought to you by
Strategic Treasurer and the Treasury Coalition
Eager to learn? Explore these free resources.