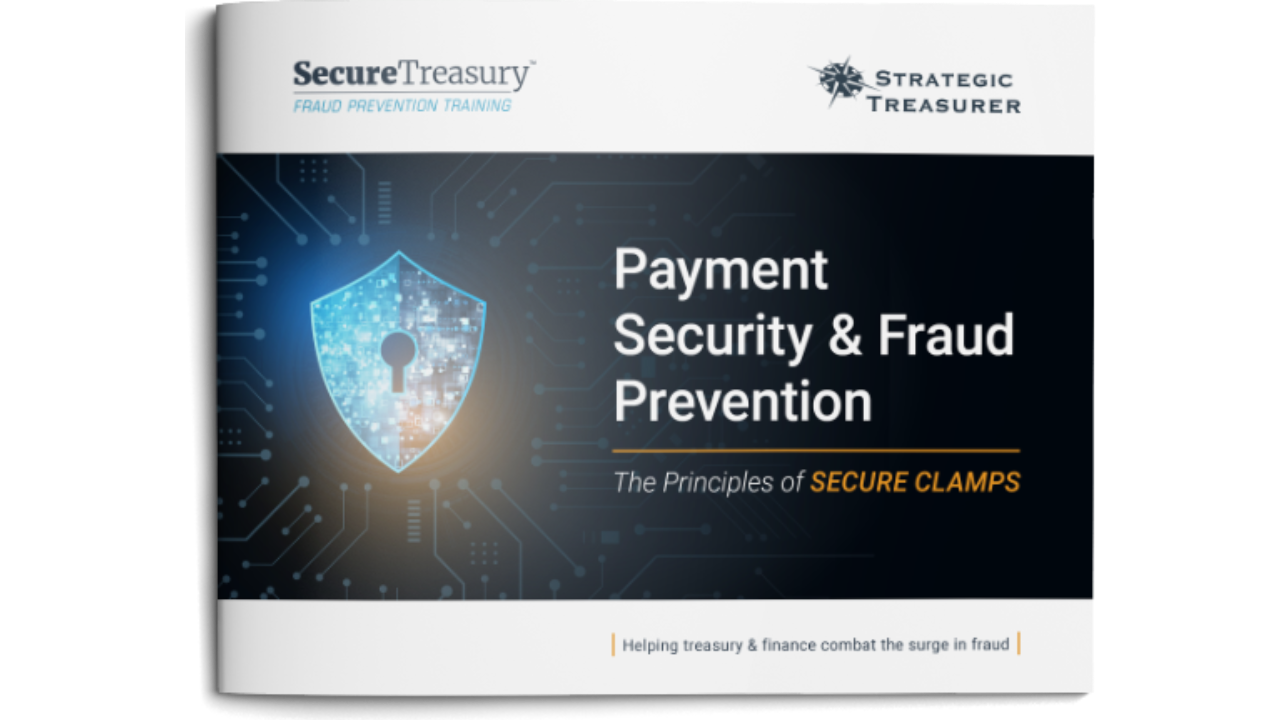 As fraud attacks proliferate and take many forms, and as criminals become savvier and more relentless, all companies must approach securing payments as a vital and ongoing process. To carry out their role as the "superintendents" of payment security, treasury professionals must be equipped not only with current information, but also with stable, enduring principles for security.
This book brings you twelve payment security principles, distilled from one portion of Strategic Treasurer's SecureTreasury™ course. The cores of these twelve foundational principles for securing your payment processes remain consistent amidst constantly evolving threats and leading practices.
This publication is brought to you by
Strategic Treasurer
Eager to learn? Explore these free resources.