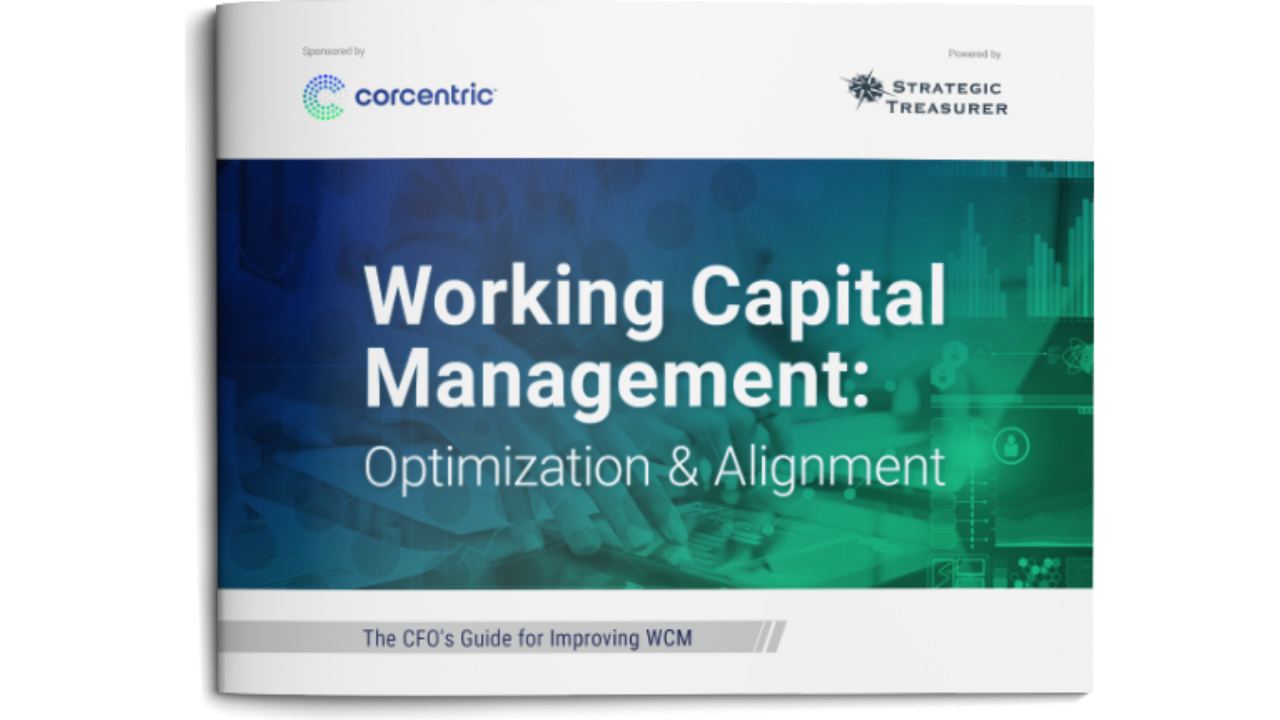 Bringing intentional working capital management to your organization can be transformative for your liquidity and for various operational factors – but where do you start, and how can you help your organization achieve truly excellent working capital?
This mini eBook covers the different definitions of working capital and their purposes; the appropriate aims of a working capital management program contrasted with the red herrings; stories that demonstrate working capital issues and solutions; and leading practices and necessary steps. Its guidance is aimed at helping you lead your organization into a thriving state of efficiency and excellence by optimizing working capital and aligning goals.
This publication is brought to you by
Strategic Treasurer and Corcentric
After hitting the
submit
button, you will receive a confirmation email within 5 minutes. If you encounter any issues while requesting this eBook, please contact
our team
.
Eager to learn? Explore these free resources.