Episode 18
Empowering the Treasury Community
The role of the corporate treasurer is increasing in importance today.  On this episode of the podcast, Strategic Treasurer's Managing Partner, Craig Jeffery, and ION Treasury's Global Head of Corporate Development, Alex Triplett, share valuable insights on empowering the treasury community through operational best practices, machine learning techniques, and the use of data science to inform optimal decision making. They also discuss the benefits of the convergence of capital markets and the corporate community. Listen in as they explore how the treasury environment is being empowered through the innovative use of modern technology.

Episode Speakers:
Craig Jeffery, Strategic Treasurer
Alex Triplett, ION Treasury
Big Data Analytics & AI with Openlink
(2017 Fintech HotSeat Video)
Are robots going to take over your job? How can silos of data be broken down so that treasury can increase risk management? Join Craig Jeffery and Mark O'Toole as they discuss big data and artificial intelligence and what their application means for the future of treasury.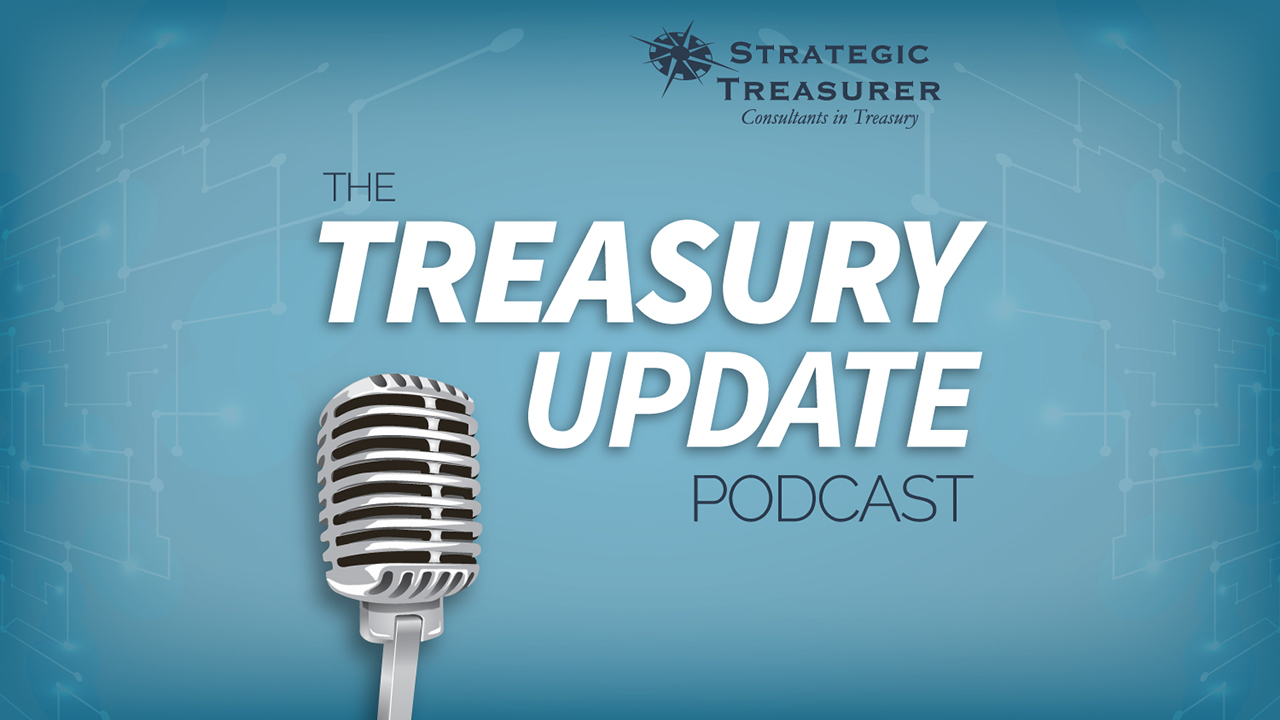 34 – Treasury Management & Technology Outlook
On this episode of the 2019 Outlook series, Craig Jeffery sits down with Paul Higdon, Co-CTO, and Michael Kolman, Head of Business Development, of ION Treasury to discuss their expectations for 2019. Paul and Mike provide insight on the reemergence of money market funds, LIBOR, the rise of open banking, predictive technology and machine learning, while explaining their notable significance from a treasury management perspective. Why should treasurers be aware of these topics and what will be their impact on their organization? Listen in to find out.