Treasury Resources: Survey Reports
Global Payments, Treasury Compliance, Supply Chain Finance, and More...
Download Reports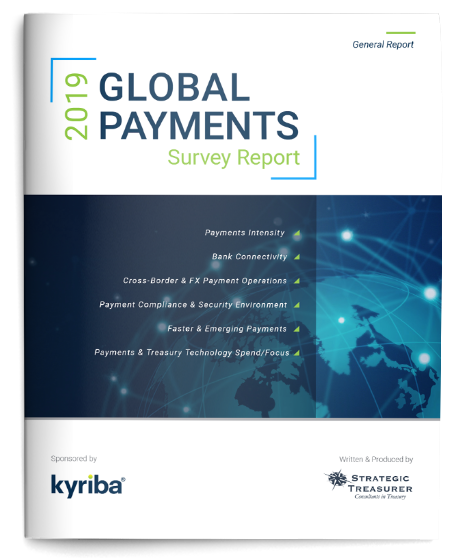 2019 Global Payments Survey Report
The 2019 Global Payments Survey offers a comprehensive evaluation of treasury-related payments functions regarding bank connectivity (including financial messaging formats and channels), cross-border and FX activity, security and fraud prevention, and the use of new payment technologies. Challenges associated with managing global payment complexity are examined, along with projected investment plans across various payment systems and services.
Over 300 treasury and finance professionals from around the world answered 70+ questions covering these topics:
Payment Intensity
Bank Connectivity
Cross-Border & FX Payment Operations
Faster & Emerging Payments
Payments & Technology Spend Plans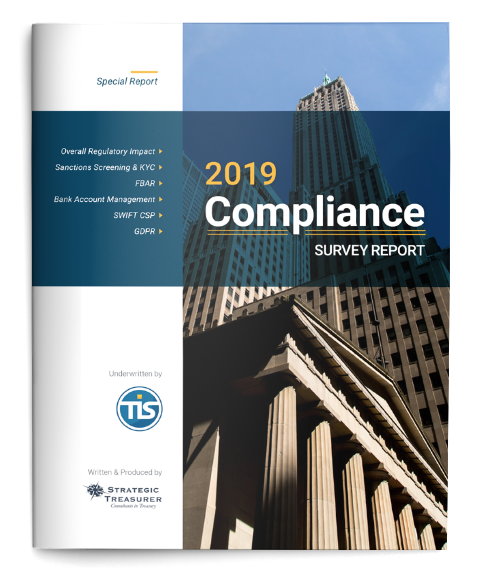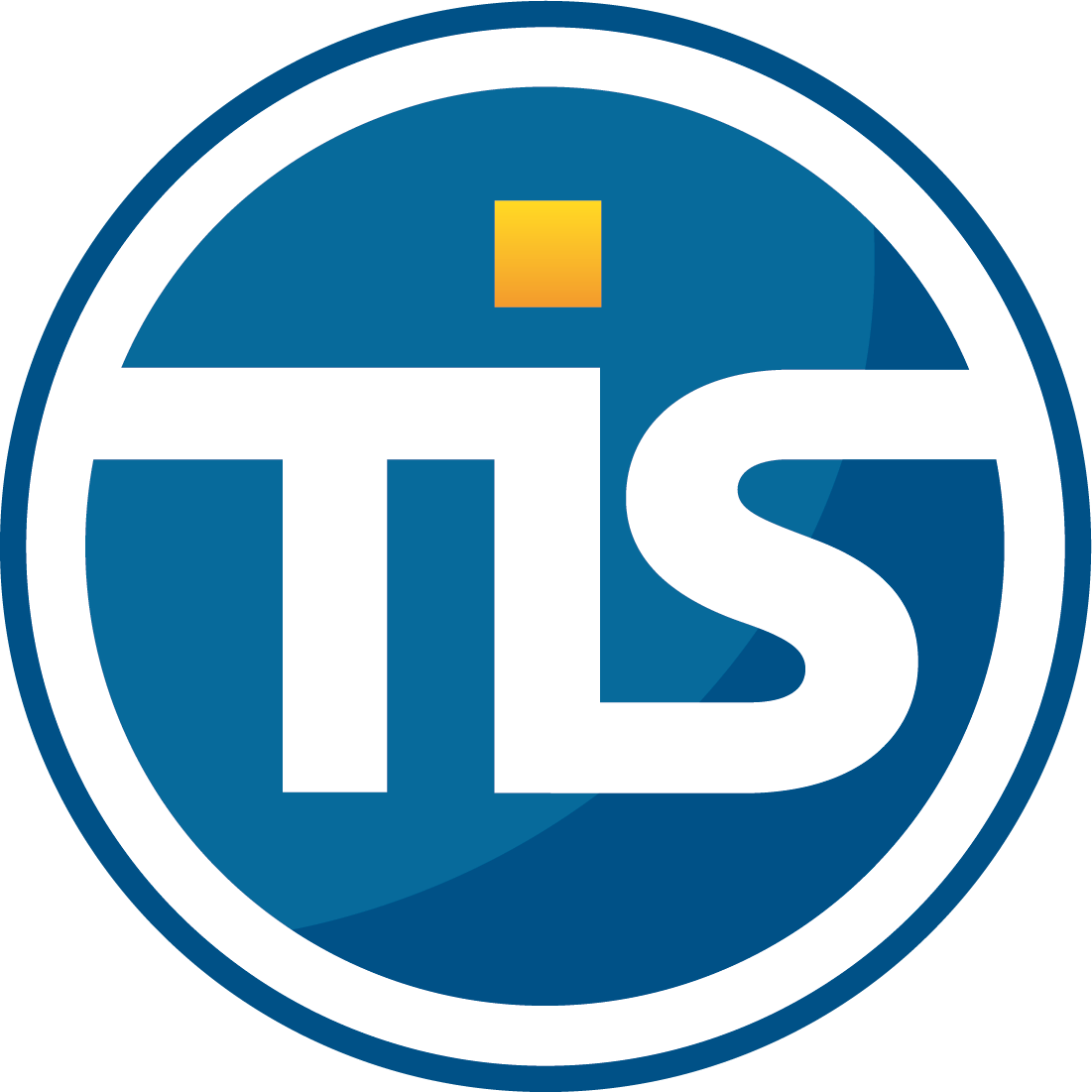 2019 Treasury Compliance Survey Report
This research polled treasury and finance practitioners on their experiences, practices, and perspectives regarding a broad variety of compliance and bank account management operations. The survey captured both the macro and micro elements of the compliance landscape that are impacting treasury, identified how new regulatory developments are being accounted for, and gained insight into the various technologies and strategies leveraged by organizations for managing compliance on an ongoing basis.
The 70+ questions contained within the survey were segmented according to four industry categories:
Regulatory Landscape
Compliance Technology Use
Bank Account Management
Sanction Screening, KYC, & FBAR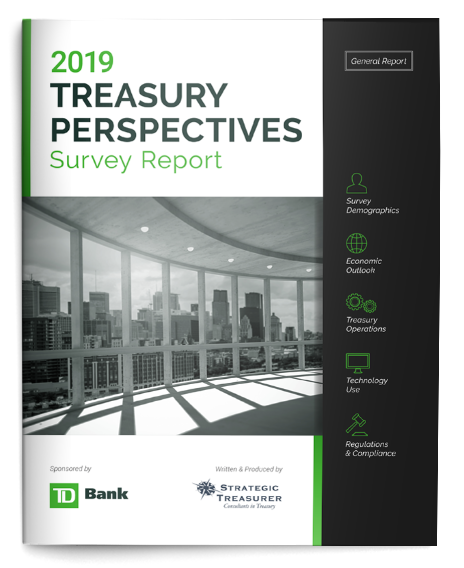 2019 Treasury Perspectives Survey Report
For the 2nd year running, Strategic Treasurer and TD Bank are proud to present the findings from the Treasury Perspectives Survey. This annual study polls treasury and finance professionals on their views regarding the economy, technology, industry innovation, and regulation to better understand top challenges and opportunities in the marketplace. In 2019, the survey captured data from 340 respondents operating primarily across North America and Europe.
The 100+ questions contained within the survey were segmented according to five industry categories:
Economic & Geopolitical Outlook
Credit Use & Availability
Treasury Operations & Benchmarks
Regulatory Impact & Response
Bank Relationship Management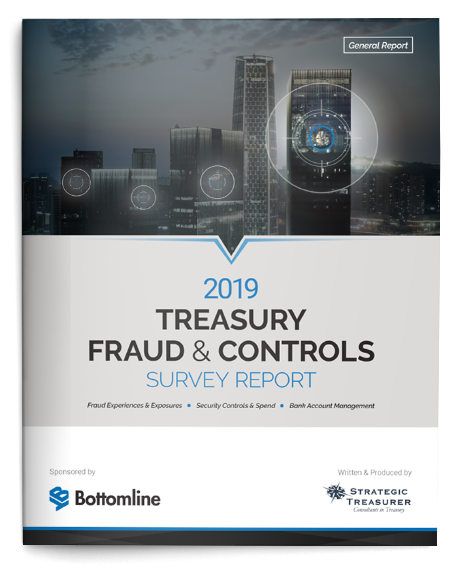 2019 Treasury Fraud & Controls Survey Report
With your help, we've consistently found that fraud is a top ranking concern for treasury. This year, as it has become a bigger issue worldwide, we discover how your experiences and practices have changed. Has your security framework been strengthened? Or are you still doing the same things, hoping you're not one of the many corporates who have suffered a loss from fraud in the past year?
In this survey, treasury and finance professionals were asked questions on the following topics:
Fraud Experience (Frequency, Sources, & Methods of Attack)

Security Practices (Human & Technological)

Cyber Risk Management and Data Protection Policies

Investments in Security & Fraud Prevention Technology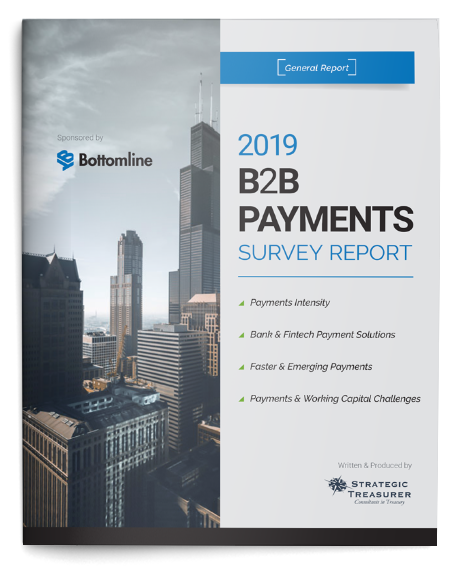 2019 B2B Payments Survey Report
This survey report covers the shifting technologies, strategies, and practices used by organizations across the Business-to-Business (B2B) payments landscape. The recent survey gave us valuable insights related to the overall payments complexity and challenges being experienced by practitioners across the treasury and finance environment, and also shed light on the unique solutions and tactics employed by organizations to optimize payment processes and maximize efficiency across the B2B payments space.
This third annual survey report also covers:
Mobile Payments

Planned Technology Spend

Payment Security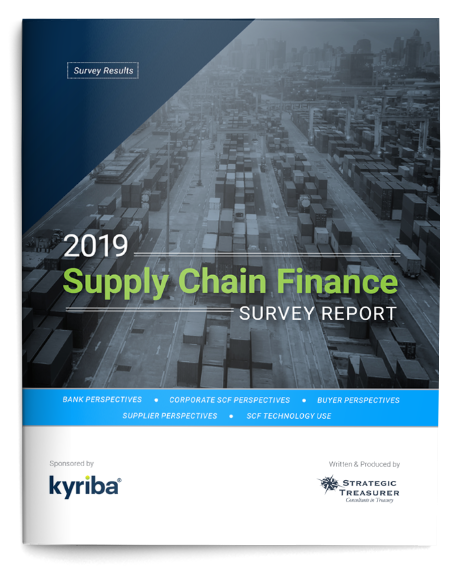 2019 Supply Chain Finance Survey Report
In 2019, the 2nd iteration of Strategic Treasurer's supply chain finance survey, developed in partnership with Kyriba, sought to pinpoint the unique factors that are ultimately influencing the evolution of the SCF space, both from a provider and user standpoint. Specifically, what is the spread or market share of bank and fintech solutions in SCF, and how is this mix changing over time? Also, how do corporates view the benefits and challenges of SCF, what drivers are pushing them to adopt or participate in programs, and how do these perspectives vary across buyer and supplier operations?
The roughly 60 questions contained within this survey were categorized according to four areas:
SCF Solution Landscape
Corporate SCF Drivers
Buyer Perspectives
Supplier Perspectives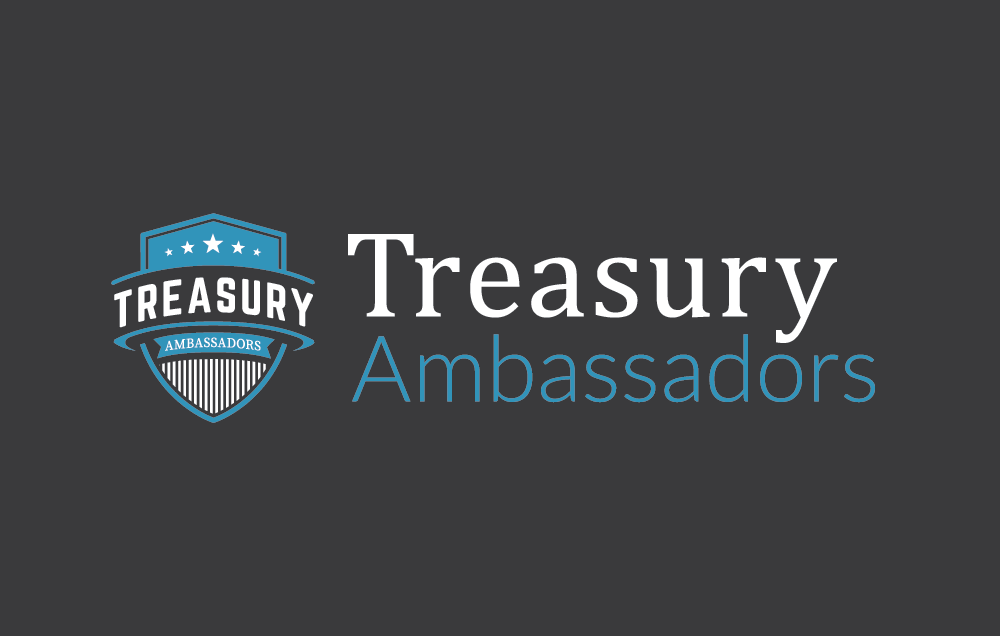 Program benefits:
Extended Survey Results
Exclusive Webinars
Awesome Prizes
CTP Credits for Select Webinar Replays
Join Our Treasury Ambassadors Program!
The Treasury Ambassadors program is designed to enhance the overall experience for respondents that complete Strategic Treasurer's industry surveys. This is accomplished by offering extended survey results, prizes, and other opportunities to those who join. A participant in the program is expected to complete at least 5 of the surveys offered by Strategic Treasurer every year, but may take as many as are offered. Surveys can range anywhere from 10-50 questions.
Interested? Contact us today or check the box when submitting your report request below for us to contact you.
Access the Results Report
Thank you for your interest in our research. Upon submission, you will be sent a confirmation email containing a link to view the survey report(s). If you encounter any issues, please don't hesitate to reach out to ky@strategictreasurer.com.
[wpforms id="33956″ title="false" description="false"]