Episode 14
Is Your Treasury Technology Aligned with Your Needs?
Treasury and payment technology continues to rapidly develop while companies have been spending heavily in this area. Many firms find that their technology is not aligned with their needs resulting in costly inefficiency and frustration. Technology changes coupled with numerous complexity factors require treasury professionals to use an approach that fully contemplates current and emerging requirements across the full technology stack.
Strategic Treasurer's managing partner Craig Jeffery talks with Kristin Robertson and Jamie Florio of Bottomline Technologies on both the causes of technology misalignment and ways to address these challenges effectively.

Episode Speakers:
Craig Jeffery, Strategic Treasurer
Jamie Florio, Bottomline Technologies
Kristin Robertson, Bottomline Technologies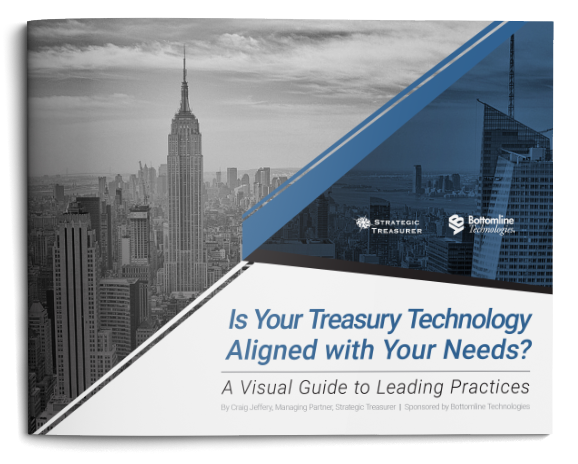 Is Your Treasury Technology Aligned with Your Needs? eBook Download
This resource offers insight to the primary challenges impacting companies as they look to implement treasury technology, and provides an overview of the key factors to consider before undergoing an implementation.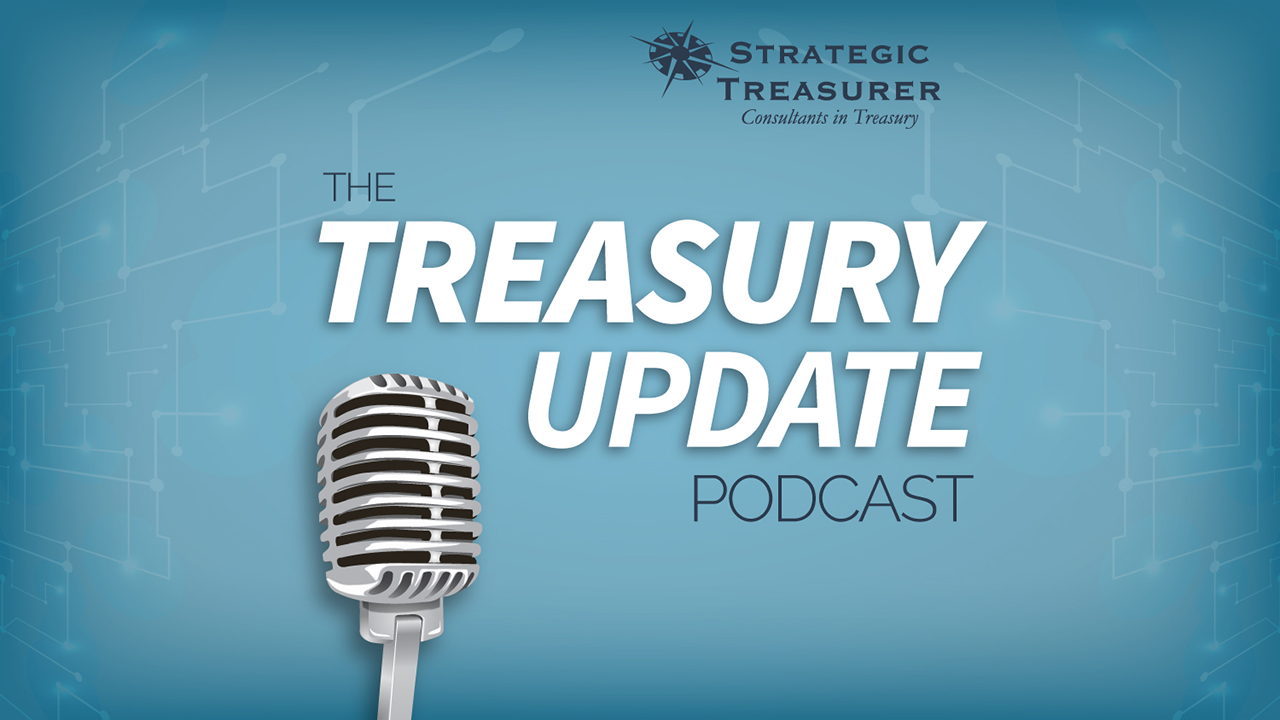 33 – A Movement Towards Equilibrium: The Situation of Treasury Fraud & Controls
In 2019, treasurers are feeling more secure and able to defend their organization against fraud, but fraud still exists. Craig Jeffery of Strategic Treasurer sits down with Chris Gerda, Risk and Fraud Prevention Officer and James Richardson, Head of Market Development of Bottomline Technologies to discuss the 2019 Treasury Fraud & Controls Survey Results. They describe how making and receiving secure payments should and should not look, along with other ways some need to step up and take action to prevent fraudulent behavior occurring in their organization. Listen in to their discussion.