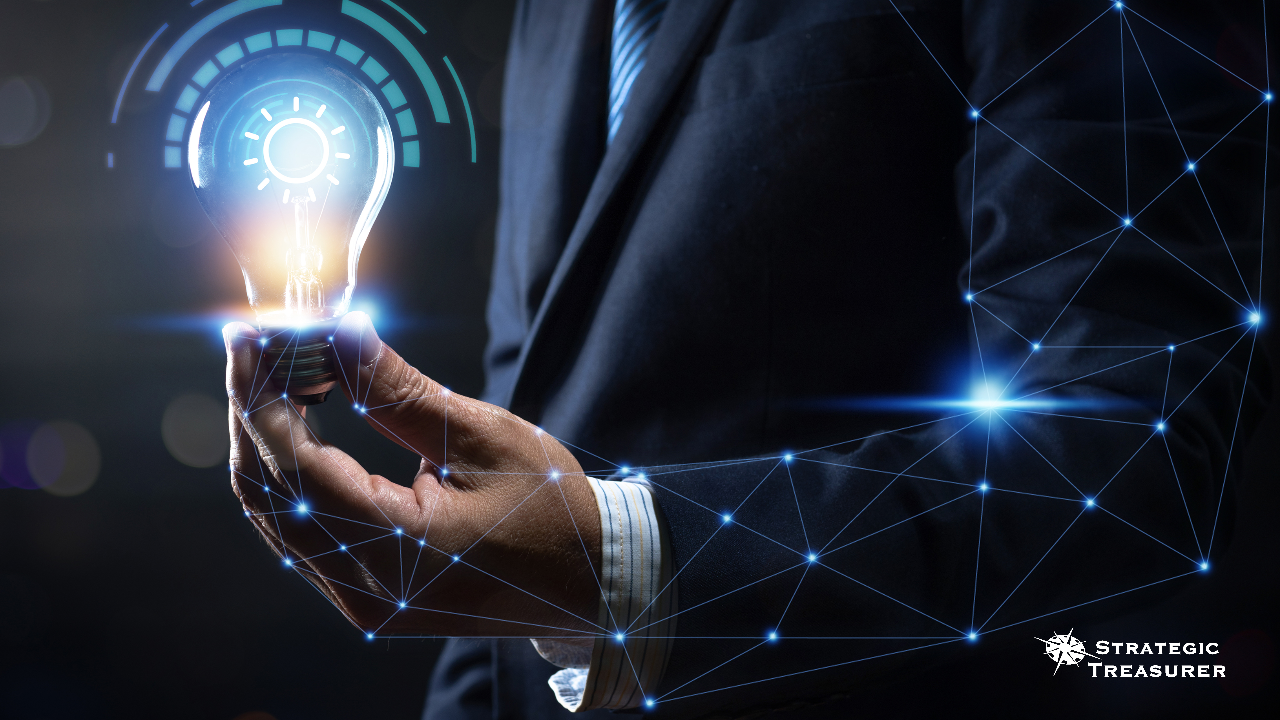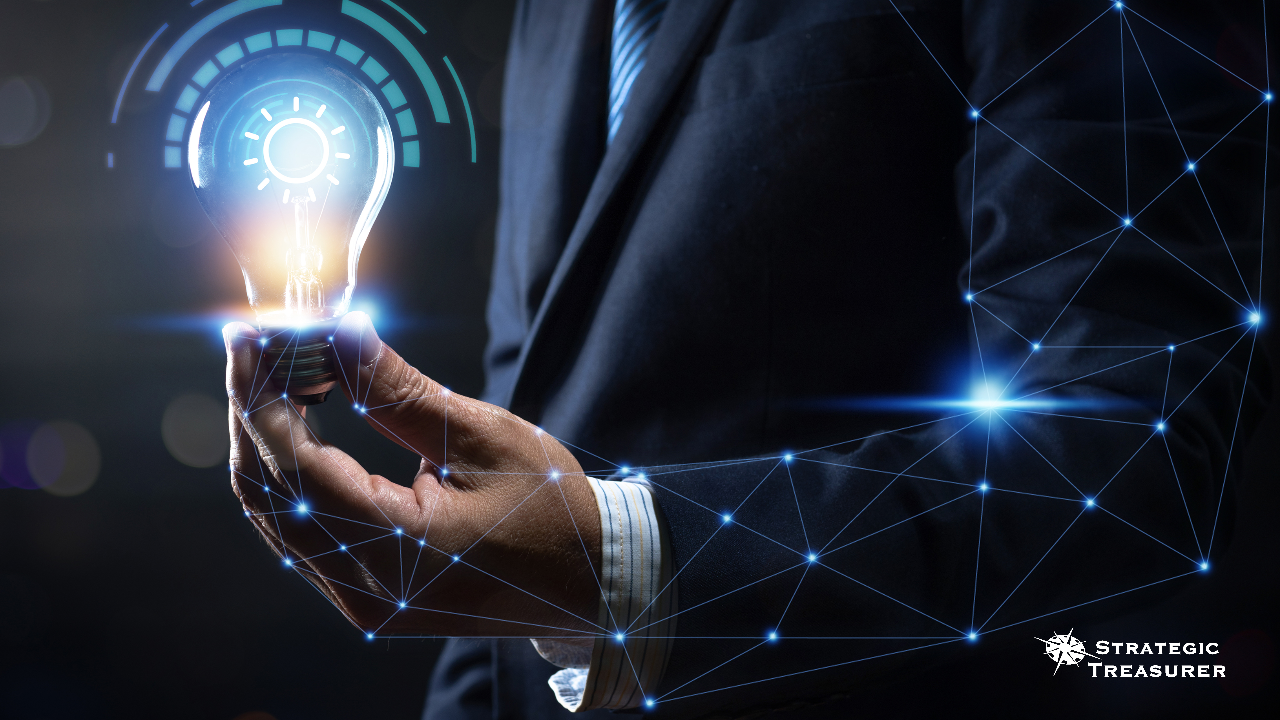 Don't Let COVID-19 Hinder Your Learning
With the current disruptive events driving health concerns for our loved ones, we also see a secondary impact: Our everyday concerns have expanded and can include much talk of boredom, cabin fever, stir craziness, and too much time on our hands. Many are experiencing this, and a good case of cabin fever is liable to strike many of those forced to be part of the work from home (WFH) majority who are used to an office setting. However, for some professions, the intensity of work has ramped up if it has changed at all.
Treasury falls in this category. When this unabated workload is coupled with the disruption and distraction of the unplanned WFH era, important routines we had previously worked into our lives, such as continuous learning, can easily fall by the wayside. For example, the common strategy of listening to a podcast during one's commute has become rather difficult for those of us whose commute now consists of walking from our bedroom to our home office.
On the flip-side, however, we may find something useful in the turbulence: a blank slate. Calm eras have their own pitfalls, notably complacence and getting stuck in ruts. To make the best of this unusual time, harness the disruption to check in on your learning habits, shake things up if needed, and get out of any ruts your routines had veered into. By taking this proactive approach, we can use the disintegration of our routines to rebuild them with greater intentionality and strategy as we keep investing in ourselves.
The Mindset
During a recent episode of the Treasury Update Podcast, host Craig Jeffery had an engaging conversation on the topic of learning with Todd Yoder, Global Treasury Head of Derivatives & Hedging Capital Management & Technology Strategy at Fluor Corporation. The two offered practical, circumspect ideas on reassessing and refreshing your learning routines. We'll start with Yoder's three main mantras on the mindset of learning: "Eat the right food," "Be intentional," and "Know yourself."
The Learning "Diet"
Yoder compares learning to eating and maintaining a healthy diet. As he puts it, "Just like food is the fuel for the body, I think learning is the fuel for the brain."
There is healthy food out there, but there's a great deal of junk food too. Similarly, we can find helpful and unhelpful information, ideas, and sources. It's also possible to under-eat or over-eat, and we must be equally wary of too little data and of the possibility of content overload.
We want to truly reap the benefits of our efforts to learn, but to do so, we must be discerning. Both the amount and the type of data we take in matters, and as Yoder notes, our modern era is "kind of the wild west of content." You may need to sift through and pass by significant amounts of junk food in order to find content that's truly worth your time.
Be Intentional
Yoder also encourages intentionality in learning. With so much content available, it's easy to simply graze our way through randomly selected podcasts and articles. While we may learn a few things this way, as if by accident, we can gain much more from our efforts if we set about it more deliberately.
Consider your goals. Whether you believe your career will benefit more from specializing deeply or from becoming more well-rounded, determine your aim, find topics that interest you and that will be useful to you, and seek out the best sources for those subjects.
Know Yourself
Beginning with our goals in mind, we realize that it's not enough to expose ourselves to beneficial information. We need to take it in and retain it before it can do us any good. To make sure we accomplish this, Yoder recommends identifying and understanding our learning styles. He references the VARK learning styles model, which includes Visual, Auditory, Reading/writing, and Kinesthetic, and suggests finding your style and tailoring your learning routines to it.
Reassessing 
With Yoder's three mantras in mind, what will you do with the blank slate this crisis has handed you?
Getting out of a Rut
It may be a good time to try new media. For example, if you usually listen to podcasts but wonder if you really learn best from and retain pure audio, perhaps try attending and watching replays of webinars. See if the visual component helps you. Whether it be eBooks, virtual networking events, white papers, or any other form of learning, consider trying a new format and seeing if it takes. It might also be a good time to vary what you learn, whether that means doing research on starting an RPA pilot or on some other piece of technology or niche of your industry that piques your interest.
Getting Back to Basics
On the other hand, perhaps you're a young treasury professional, or an experienced one who's been focused in the same role and deeply specialized in a particular industry for many years, and rather than delving into more specialized knowledge, you feel a need to update and refresh your understanding of general treasury concepts. Refreshing your understanding of basic concepts can remind you not only of the facts but also of what needs to be prioritized. If you think a refresh would help, check out Alexa Cook's brief "Coffee Break Sessions," an ongoing series of podcasts 8-12 minutes in length covering foundational treasury terms and concepts.
Getting a Handle on the Situation
During stressful times, learning may become something of an escape. There is a place for getting your mind off the one topic dominating the news and developing your mind in other ways. On the other hand, however, we clearly need to keep abreast of important developments in the current crisis and the ways in which it's affecting our industry as well as our community. There are plenty of sources for that at present, so take your learning style and your goals and find the best sources for you.
To keep a finger on the pulse of impacts and responses of COVID-19 in the treasury industry, consider regularly participating in and observing the results of the Global Crisis Monitor, a weekly survey of treasury and finance professionals' sentiments regarding health, economic, and business issues during the crisis. Results are released in multiple forms (brief weekly podcasts, written reports, and occasional webinars) on the Treasury Coalition's website, where you can also find the current week's 5-minute survey to take.
Whether you choose the resources suggested or find something else to be more suited to your learning style and goals, we hope you can use this time to re-center your routines around what will be most helpful in your professional development and what matches your priorities. As Todd Yoder aptly puts it, "There's just a tremendous amount of opportunities for people with focus to learn about those topics and those areas that they find interesting and that they're passionate about." Be intentional with learning, and make sure your mind is an appreciating asset.